Regular price
$ 2.99
Sale price
$ 1.99
Unit price
per
Sale
Coming Soon
Description:

The Bico Roxa is a rare chili variety crossed between the Biquinho and Chupetinho Brazilian chilis. These pods boast beautiful colors that you won't want to miss, and what more, you can use these pods for a variety of uses in your kitchen!

Bico Roxa pepper plants are compact and grow to around 2 ft. tall with black and dark purple foliage. They are highly productive, growing plenty of these 1" pods that change from black to purple/burgundy, to orange, and finally red when they are mature. These peppers are gorgeous, giving your garden or patio a nice pop of calming color.

Bico Roxa peppers boast a mild heat with a pungent sweet flavor great for hot sauce, salsa, cooking, and used in fresh foods. You can also use these peppers to make a nice, sweet chili powder!

Species:

Capsicum Chinense

Heat Level: 1,000-12,000 SHUs

Type:

Mild to Medium Hot

Flavor:

Sweet

Origin

:

Brazil

Pod Size: 0.75"
Plant Height: 2 ft.

Check out more of our Ornamental Pepper Seeds and other Pepper Seed varieties!
Specifications:

Heat Level:

Plant size: 2 ft.
Pod size: 0.75"
Origin: Brazil
Species: Chinense
SHU: 1,000-12,000
Click here for all of our tips and videos to grow your peppers!
Click here for plant care instructions
View full details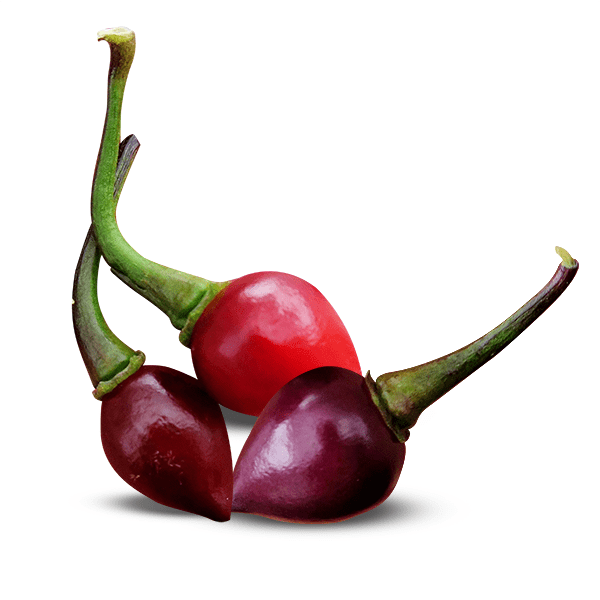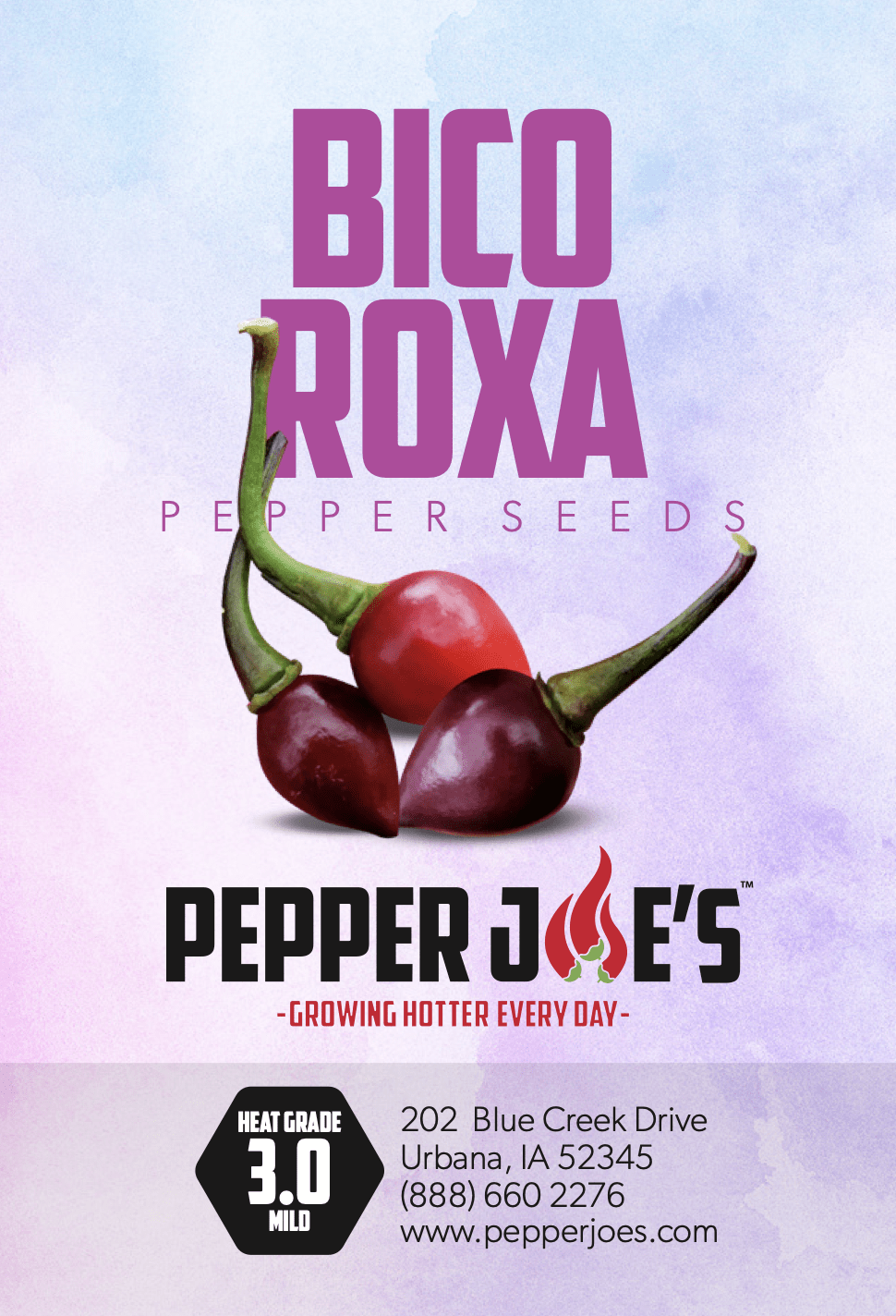 Bico Roxa Seeds
The reason I gave this one star is that none of the seeds germinated. I bought tobasco seeds at the same time and planted all together in a starter kit. Tobasco seeds germinated but not the Bico Roxa's.
Tiny seeds, never sprouted
I bought 3 varieties and got the free hot peppers too, this was the only variety I had trouble with. I couldn't separate individual seeds as they were smaller than grains of sand, but I'm sure I dumped most if not all of what was in the packet into the pot I used and they were the only variety that didn't sprout at all for me on a heat mat with a seed dome and under grow lights. Very happy with the other seeds I got, just had no luck with this one.