SKU: Seeds-BulgarianCarrot10
Regular price
$ 3.99
Sale price
$ 3.99
Unit price
per
Sale
Coming Soon
Description:

Rumor is that the Bulgarian Carrot Pepper was smuggled out of Russia during the late 1980s, and made its way through Europe, the Caribbean, and then the United States!

This compact plant grows up to 2 ft tall and does well growing in containers as well as in cooler climates. The fruity pepper grows to three to four inches tall and resembles a bright orange carrot, with its pointy shape and fluorescent orange skin. They ripen from green to yellow, and then finally orange.

The Bulgarian Carrot has a crunchy texture with a sweet yet tangy flavor, and they produce a burst of heat. these peppers are great for salsas, roasting, stir fry, and grilling.

Species

:

Capsicum

Annuum

Heat Level: 20,000-30,000 SHUs

Type

: Medium Hot

Flavor: Sweet, Tangy

Origin

:

Bulgaria

Pod Size: 3-4"
Plant Height: 2 ft.

Days to Harvest

:

7

0+ Days

Check out other Hot Pepper Seeds to grow in your garden!
Specifications:

Heat Level:

Plant size: 2 ft.
Pod size: 3-4"
Origin: Bulgaria
Species: Annuum
SHU: 20,000-30,000
Click here for all of our tips and videos to grow your peppers!
Click here for plant care instructions
View full details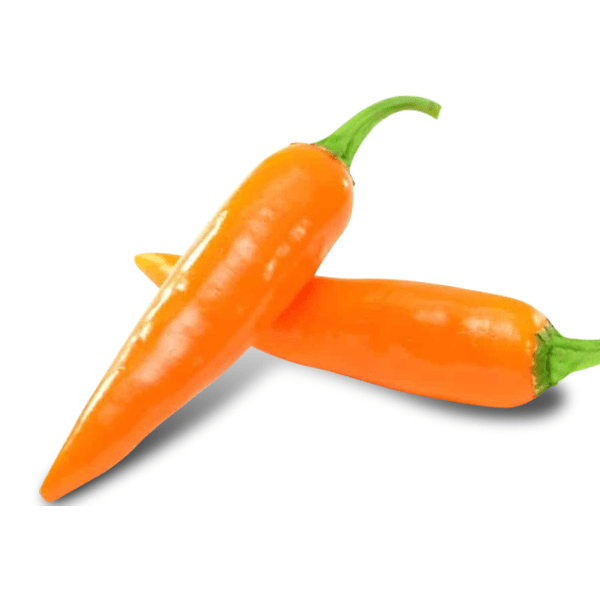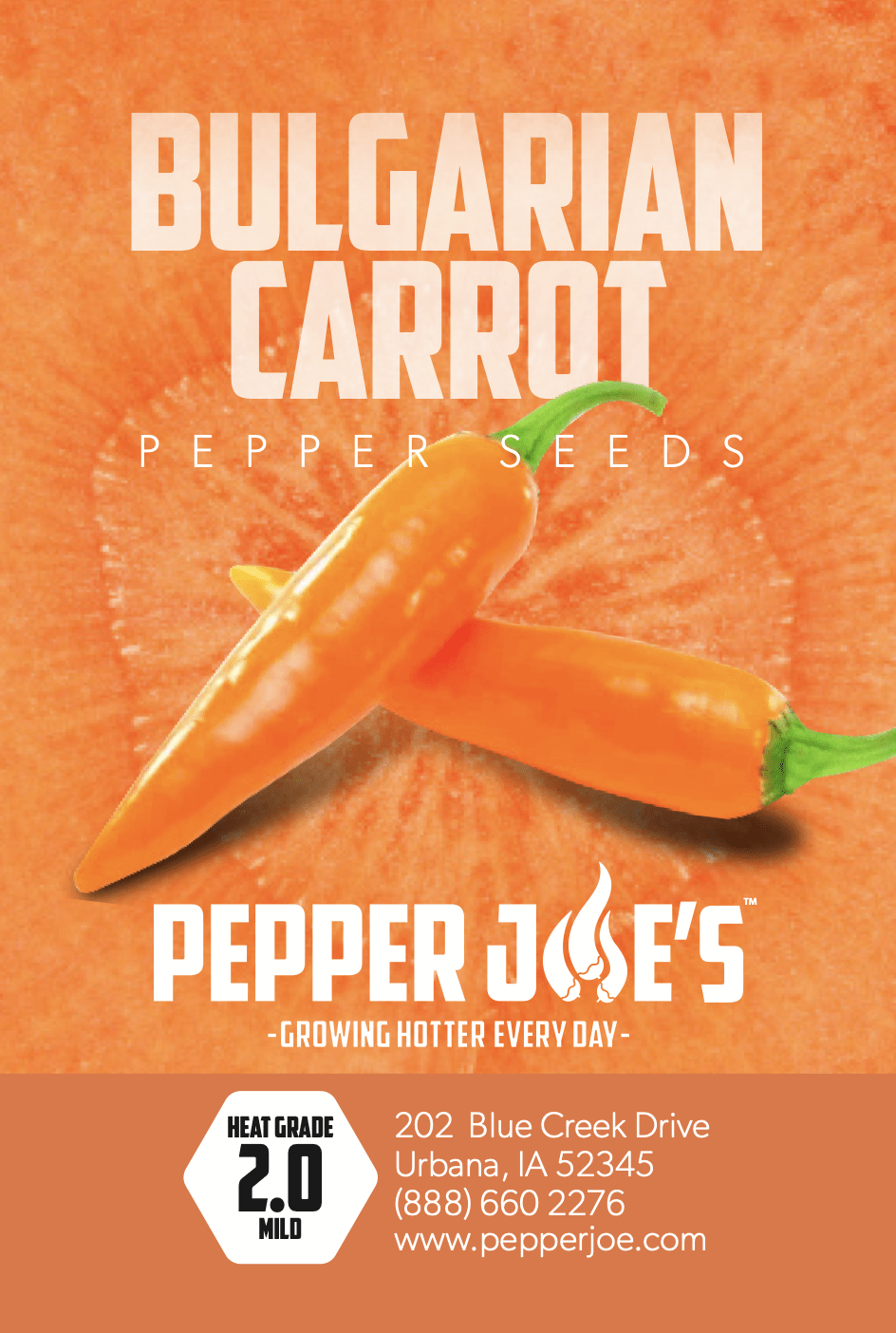 New order of peppers
Only about 1/3 of the seeds I purchased has sprouted. I used a seeding tray with good soil but no furtlizer. So what am I doing wrong.
Any suggistions?
good germination
All the seeds germinated, but the plant did not do anything untill mid-summer, and it kept getting attacked by aphids early in the season. To me it's not worth the hassel of growing peppers that are pretty basic.
Color for garden
Got 7 our of 10 plants going good . Happy with the seeds I chose from pepper joes . Thanks !