Regular price
$ 2.99
Sale price
$ 1.99
Unit price
per
Sale
Coming Soon
Description:

Also known as the Golden California Wonder pepper, Golden Cal Wonder pepper, or Golden Wonder pepper, California Wonder peppers are known to be America's favorite sweet bell pepper since the 1920s. The California Wonder Golden pepper is an exceedingly sweet pepper with almost all the same characteristics as the California Wonder, except for its color.

As it hints in its name, this 4-5" long pepper is a beautiful bright golden color, changing to orange-red when fully ripen. The Golden Wonder pepper plant grows to 2-3 feet tall that will become an upright, sturdy plant. They love the sun, so make sure you're planting the pepper in a sunny area! The plant will produce high yields of gorgeous golden pepper and you'll never run out of these delicious peppers.

It's a blocky-shaped, 4-lobed bell pepper with thick and hearty flesh that is popular to use for cooking, which is why so many people love to cook with these peppers! You can use this flavorful Golden Cal Wonder pepper for salsas, salads, stuffing, stir-frying, cooking, and roasting. Whatever cooking you do – you cannot go wrong with the California Wonder Golden.

Species: Capsicum Annuum
Heat Level: 0 SHUs
Type: Mild
Flavor: Sweet
Germination Rate: 82%
Origin: USA
Pod Size: 4-5"
Plant Height: 2-3 ft.
Days to Harvest: 60+ Days

Want to grow more delicious, sweet-tasting peppers? Expand your growing list by looking into our list of sweet and bell peppers seeds! We also grow sweet pepper plants for those who want a head start in growing peppers.
Specifications:

Heat Level:

Germination rate: 82%
Plant size: 2-3 ft.
Pod size: 4-5"
Origin: USA
Species: Annuum
SHU: 0
Click here for all of our tips and videos to grow your peppers!
Click here for plant care instructions
View full details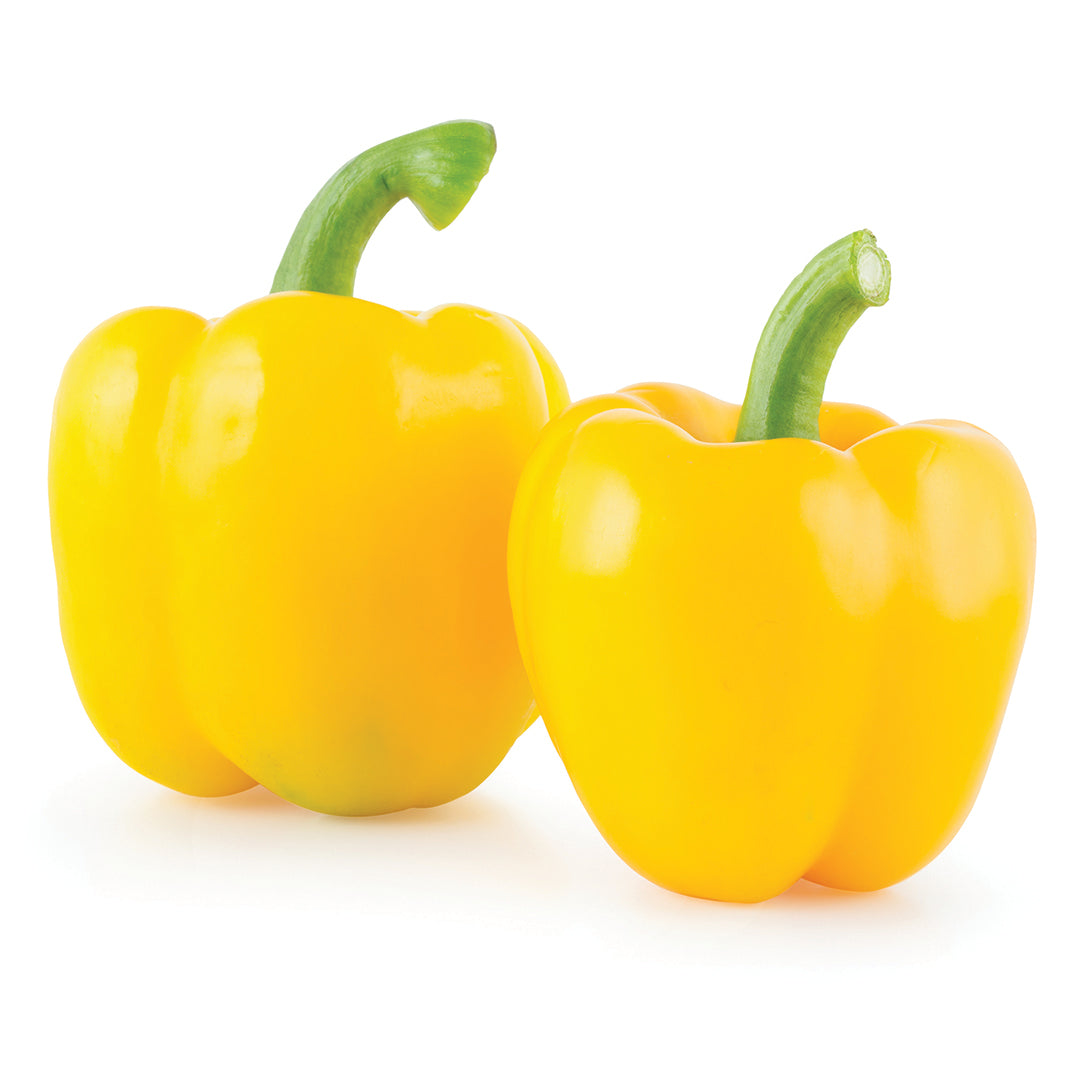 So far so good
I had 5 germinated seeds out of the 6 I planted. All look good. But the taste will be what matters and that I won't know for quite awhile