Regular price
$ 9.99
Sale price
$ 8.99
Unit price
per
Sale
Coming Soon
Description:

Known as the hottest pepper in the world with 2.2 million SHUs, we added a careful amount of the Carolina Reaper to create possibly the hottest mash puree out there! We created the Carolina Reaper Mash Puree utilizing a simple and traditional fermentation process that is known to be over a thousand years with four ingredients that you can use for hot sauces and any delightful culinary dish. This is perfect for the heat lover who needs pure daring heat on a daily basis.

This extreme superhot pepper mash only has the freshest and ripest Carolina Reaper peppers and three simple ingredients: salt, citric acid, and acetic acid. Just a small amount of this death sauce is enough to get you addicted to the HEAT while maintaining good fruity flavors. Try this as an ingredient base for your custom hot sauce, or use sparingly to wings, soups, ramen, pasta, stir-fries, marinades, condiments, and dips.

Heat: Extremely Hot

Size: 9oz Jar




DISCLAIMER: Keep out of reach of children and animals. Do not use if you have respiratory issues. A small amount will heat up any dish. Use sparingly if your tolerance for heat is low.

Want to grow the hottest Carolina Reapers in your backyard? Check out the Carolina Reaper varieties we carry!

Other Reaper Products:
Pineapple Reaper Hot Sauce, Blueberry Reaper Hot Sauce, Carolina Reaper Hot Sauce, Raging Reaper Chocolate Bar, Carolina Reaper Beef Jerky, Carolina Reaper Bacon Jerky, Carolina Reaper Dried Pods, Carolina Reaper Powder, Carolina Reaper Salsa, Carolina Reaper Summer Sausage, Carolina Reaper Snack Sticks, Carolina Reaper Cheddar Cheese, Carolina Reaper Bloody Mary Mix

Try our Reaper Seed varieties:
Carolina Reaper, Peach Carolina Reaper, Chocolate Reaper, Yellow Reaper, CPR Chocolate Primo Reaper, Reaper Madness 4 Pack
Specifications:

Heat Level:
Click here for all of our tips and videos to grow your peppers!
Click here for plant care instructions
View full details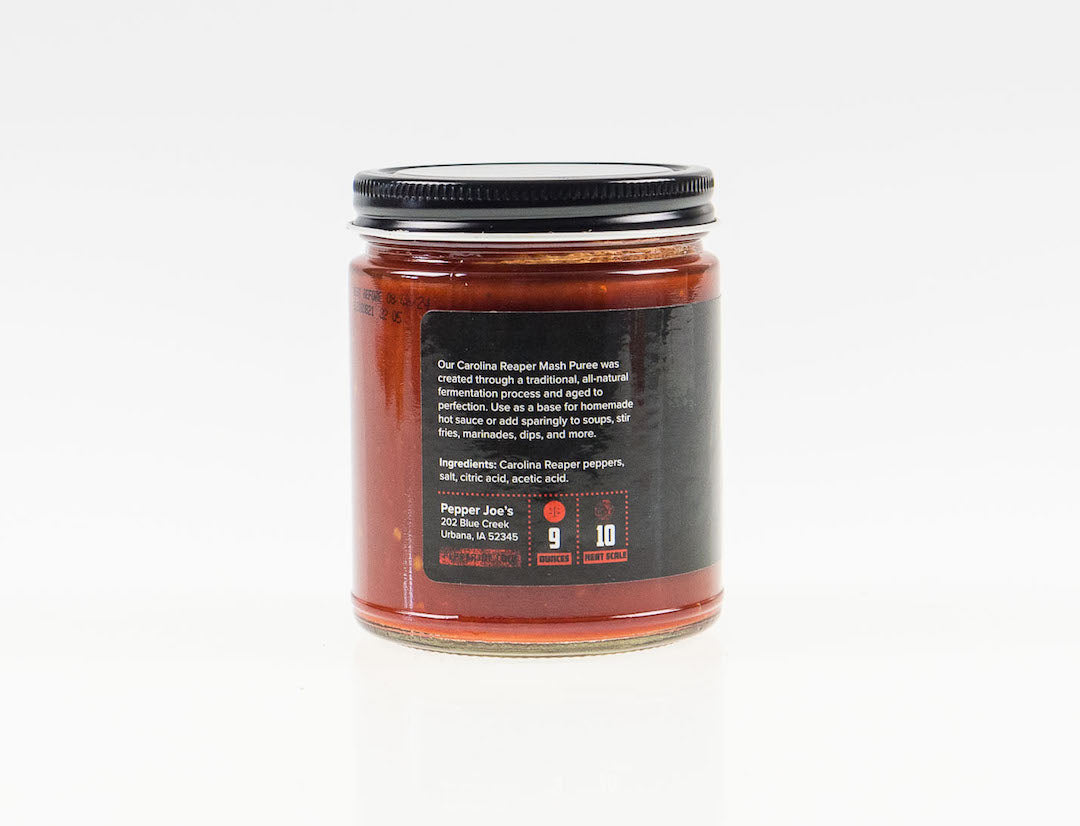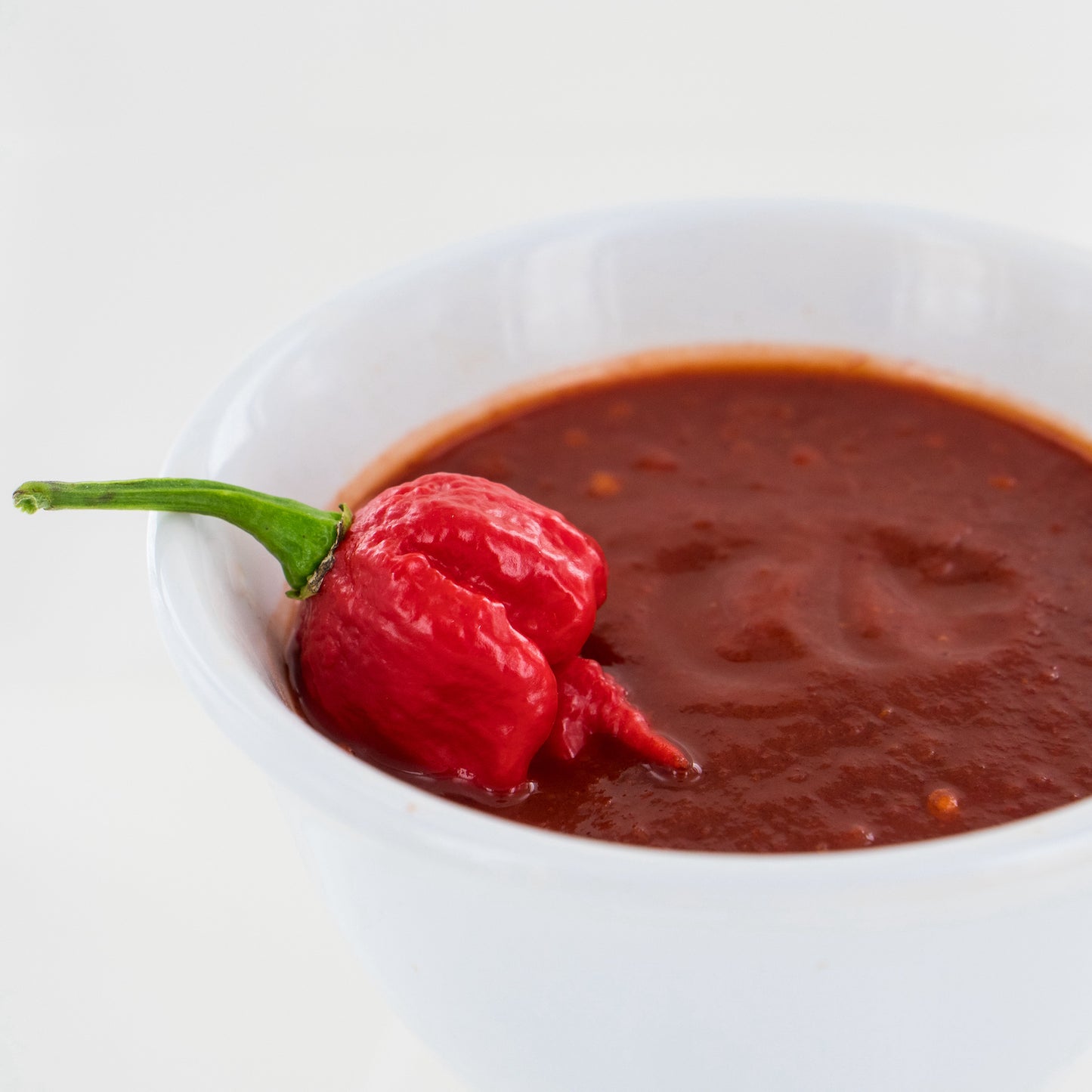 The perfect Every Day Condiment!
The puree has just the right flavor, and heat for an Every Day Condiment. Spaghetti, chili, burritos, tacos, many of my soups etc. If i'm not using this, it's usualy the dry Reaper powder!
The best
If you are wanting some heat, this is the best!
Very good! Super hot with an awesome flavor.