SKU: CascabellaPepperSeeds
Regular price
$ 3.99
Sale price
$ 3.99
Unit price
per
Sale
Coming Soon
Description:

Don't get the Cascabella pepper confused with the Cascabel pepper! Yellow Cascabella peppers are a thick-walled small "Hungarian Hot Wax" pepper type that is bursting with flavor.

The Cascabella pepper plant will grow to 18 to 24 inches tall with gorgeous dark emerald green leaves on a sturdy bush. Cascabella peppers have a conical shape tapering to a point and the hot wax-type pod will grow to 2 inches long. These peppers are low-medium heat chiles when allowed to ripen to their final color, red. The color shift during the ripening stage goes from yellow to orange, and finally a bright red.

The difference between the Cascabella and Cascabel peppers is the Cascabella pepper can be eaten fresh, while the Cascabel pepper is typically dried. The heat is similar to a Jalapeño but with a flavor similar to a Sport pepper. These peppers taste great on salads, salsas, and appetizers. Our favorite is eating them straight from the jar! Usually, Cascabella peppers are pickled in the yellow stage with a dash of turmeric.

Species: Capsicum Annuum
Heat Level

: 1,500-6,000+ SHUs

Type

: Mild

Flavor: Sweet, Tart
Origin

: Mexico

Pod Size: 2"
Plant Height: 1.5-2 ft.
Days to Harvest

: 80+ Days

Want to grow more exotic-looking peppers? Check out our exotic and novelty pepper seeds!
Specifications:

Heat Level:

Plant size: 2 ft.
Pod size: 2"
Origin: Mexico
Species: Annuum
SHU: 1,500-6,000+
Click here for all of our tips and videos to grow your peppers!
Click here for plant care instructions
View full details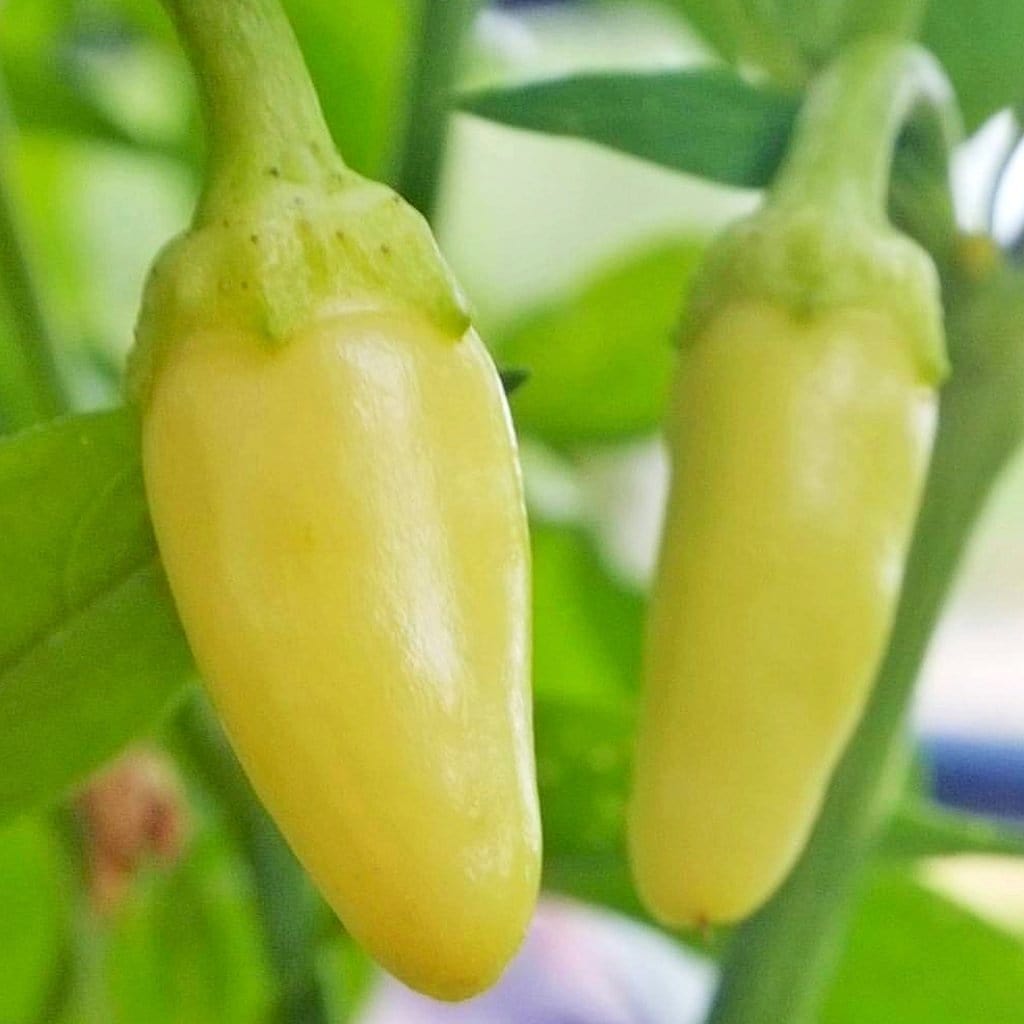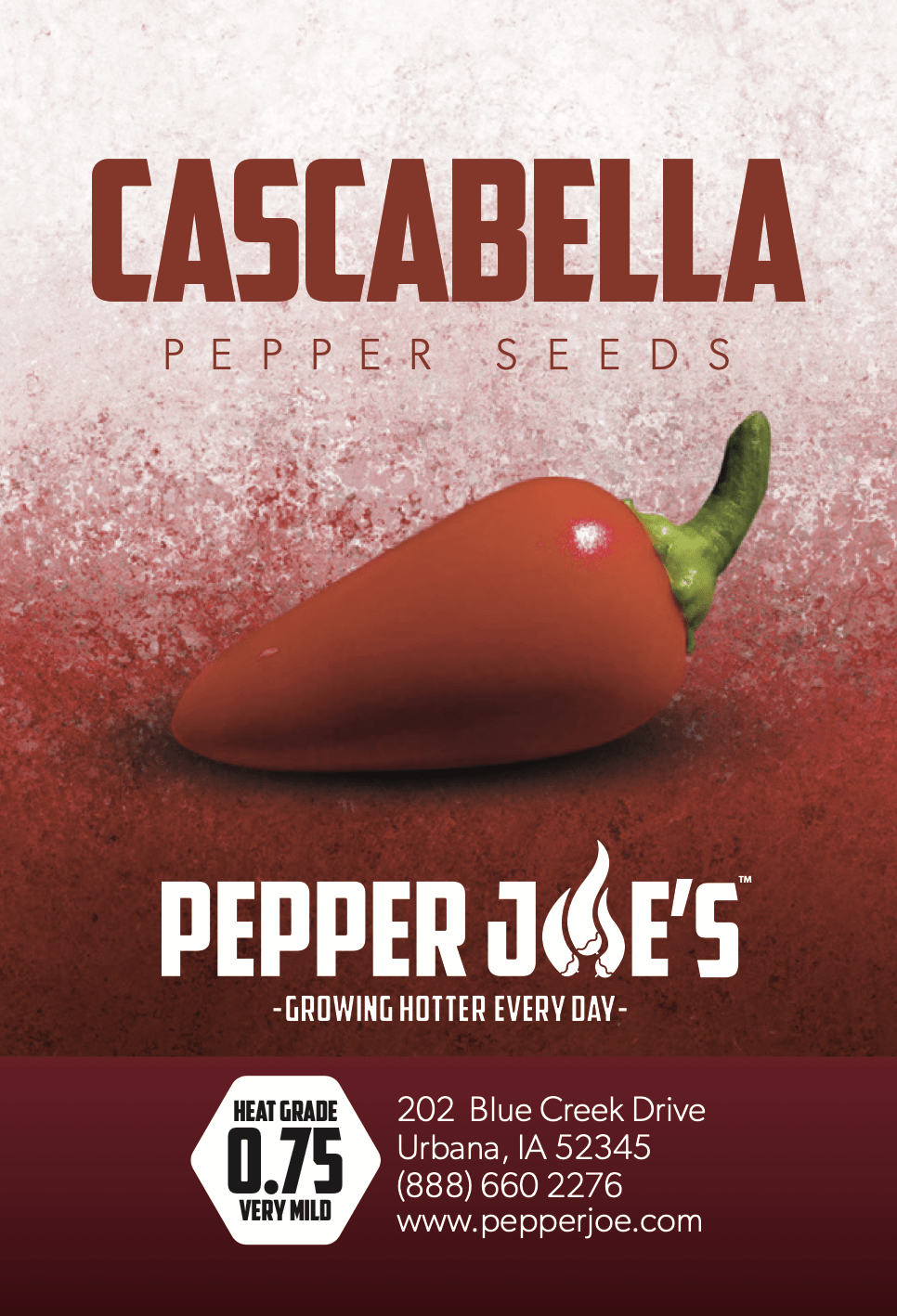 Can't wait for the peppers!
Took a little longer than other pepper types to sprout, but all were a success! Very glad they were available! Last year I had missed out.
I do notice that pest bug types seem to be attracted to them. Any good suggestions?
Wonderful seeds!
The cascabella seeds had such a high germination rate, we gave many starts away. Wonderful service and seeds. Will purchase more next year. Thank you!
going good
Seeds came on time, received a 100% propagation rate. I have so many pepper plants that I'm giving them away!