Regular price
$ 4.99
Sale price
$ 3.99
Unit price
per
Sale
Coming Soon
Description:

The Cayenne Sweetness hybrid pepper looks and feels just like any other cayenne pepper but be prepared for zero heat (?!). That's right, this pepper – nicknamed the "False Alarm" – has all of the bountiful flavors of cayenne, but with 0 SHUs!

These unique hybrid peppers grow on 2 ft. tall plants. Watch as these peppers reach 5" in length and change from its early green color to a ripe red color. What's great about these twisted and cone-shaped peppers is that they can be harvested or eaten at any stage in maturity, resembling similar characteristics to other Sweet peppers.

The best ways to utilize these peppers' sweet flavors are chopped up and thrown together with other fresh foods and salads, cooked or sauteed to serve, or pickled. You could also make a low-heat chili powder with plenty of cayenne flavors by drying and grinding these peppers up. The uses for the Cayenne Sweetness are endless!

Species: Capsicum Annuum
Heat Level: 0 SHUs
Type: Sweet
Flavor: Sweet
Germination Rate: 92%
Origin: Unknown
Pod Size: 5"
Plant Height: 2 ft.
Days to Harvest: 70-80 Days

Check out other popular Hybrid Pepper Seeds, or visit our all-inclusive Pepper Seed Collection for more seed options.

Need help getting started? View our Fertilizer & Plant Health products to get what you need to grow your new peppers!
Specifications:

Heat Level:

Germination rate: 92%
Plant size: 2 ft.
Pod size: 5"
Origin: Unknown
Species: Annuum
SHU: 0
Click here for all of our tips and videos to grow your peppers!
Click here for plant care instructions
View full details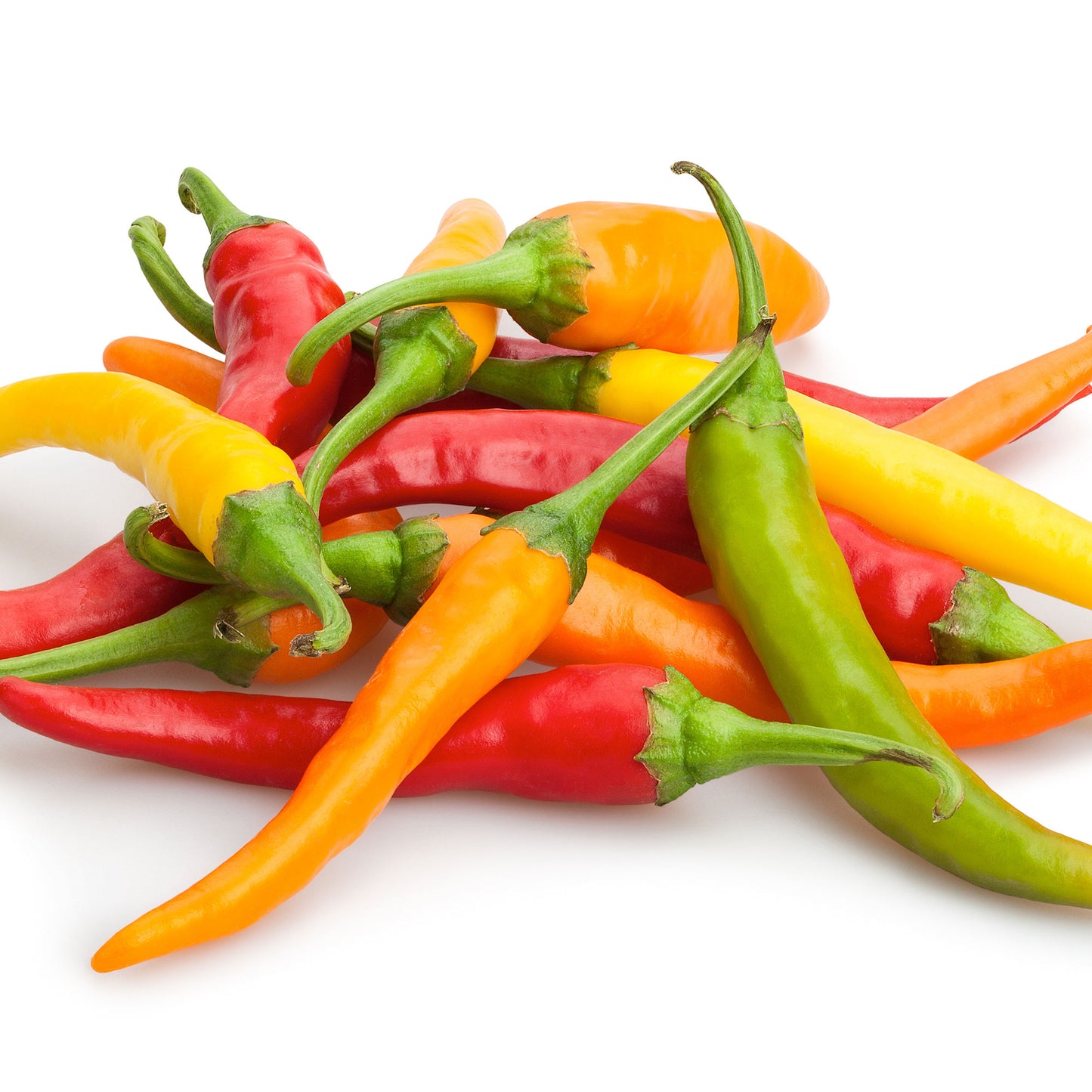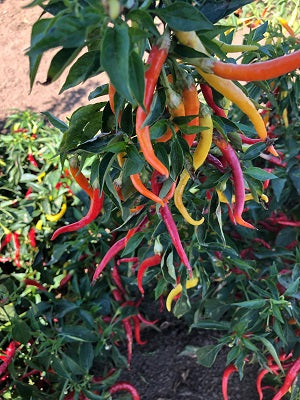 Poor luck with these but maybe next time?
I got the packet with 10 seeds (which was my B I should have read how many come in each) and decided to try to grow just 5 in case it didn't go well. Out of the 5 started only one grew into a sapling and when I tried to pot it up it failed hard. It's mid July in zone 10b and idk if I should try with the other rest of the seeds or if I should wait until next year. Overall the packaging was fine and the shipping was speedy maybe I'll save up and purchase live plants instead.
Were these seeds supposed to grow?
I bought peat pots in a tray and a germination mat too. Some of the seeds germinated , most did not. None acutally grew beyond germination. Yes, I followed the instructions
Very dissapointing...
Thank you for taking the time to write a review. We're sorry to hear about your experience with these seeds. Our customer service team would be happy to look into this issue. Please contact our customer service team by emailing customerservice@pepperjoe.com. Our hours are 7am-5pm Monday- Friday.