Regular price
$ 3.99
Sale price
$ 2.99
Unit price
per
Sale
Coming Soon
Description:

One of the most sought-after peppers in the United States, the Charleston hot pepper is a very popular Cayenne variety with amazing growing qualities and an incredible flavor. This variety came from plant pathologist Phil Dukes, whose 12-year-long development of this pepper was met with widespread acclaim and high demand.

Once you get your hands on these pepper seeds, growing them is fairly easy, as these pepper plants reach about 2-3 ft. tall and produce high yields of fresh peppers per plant. The rainbow colors start out yellow-green, then golden yellow, bright orange then deep red when it ripens. It is about 20 times hotter than the typical Cayenne (about 70,000 to 80,000 Scoville Units) and can be grown anywhere in the USA.

The Charleston pepper has a neutral (peppery) flavor that makes it wonderful for drying and grinding into a nice chili powder to use on any food. These hot peppers can also be used as an addition to soups and salads, as well as infused in homemade hot sauces and even salsas.

Species: Capsicum Annuum
Heat Level

: 70,000–100,000 SHUs

Type

: Hot

Flavor: Spicy
Origin

: USA

Pod Size: 5"
Plant Height: 2-3 ft.
Days to Harvest

: 90+ Days

Love exotic peppers? Find the perfect Rare & Exotic Peppers for you.
Specifications:

Heat Level:

Plant size: 2-3 ft.
Pod size: 5"
Origin: USA
Species: Annuum
SHU: 70,000-100,000
Click here for all of our tips and videos to grow your peppers!
Click here for plant care instructions
View full details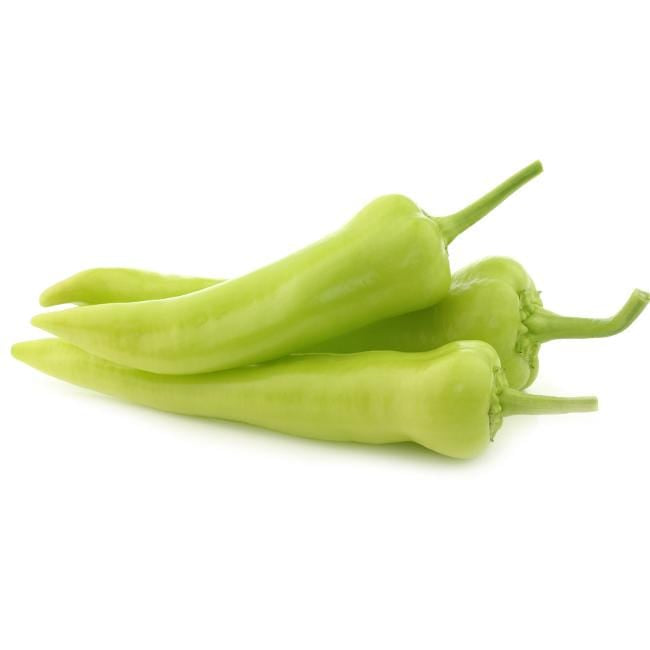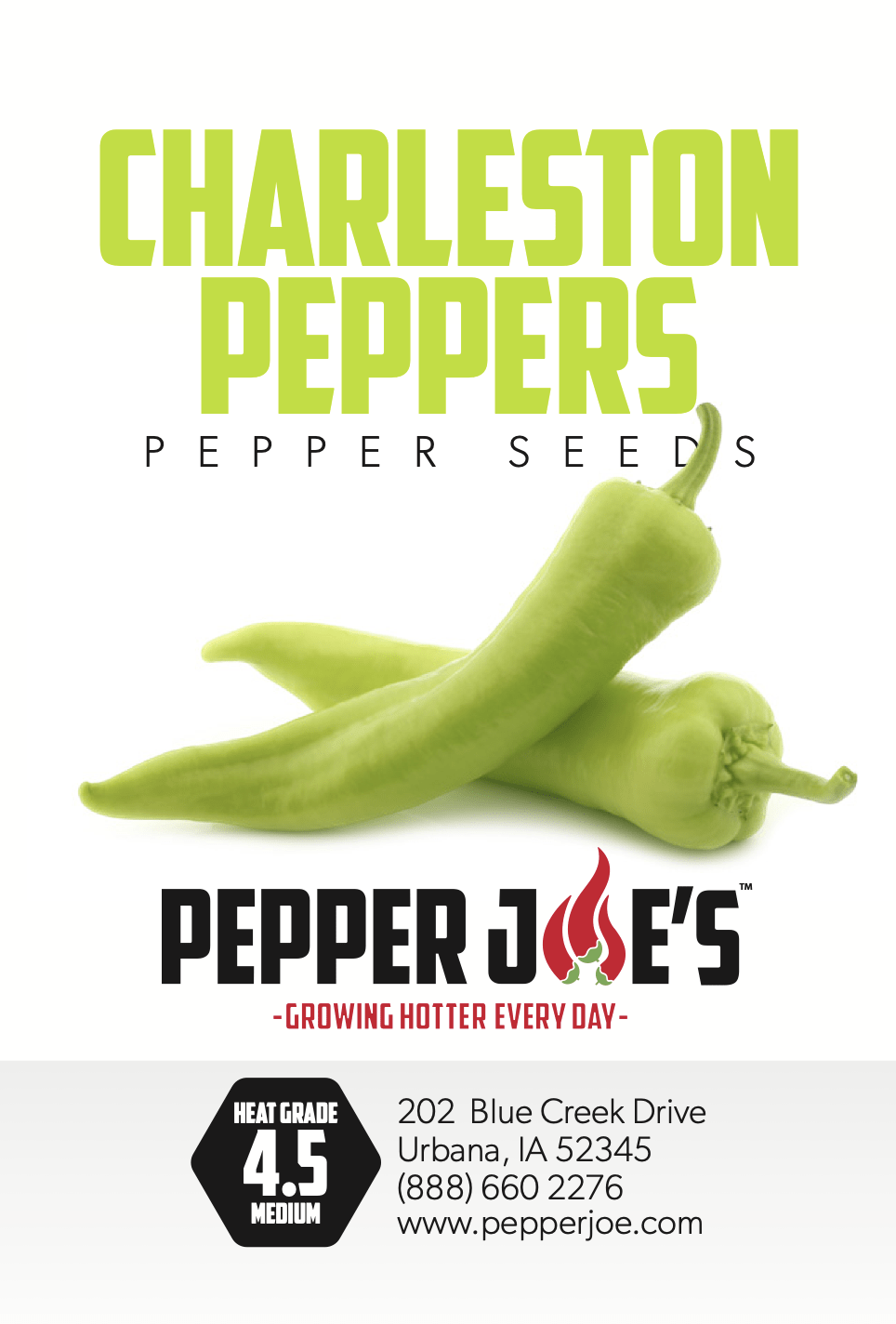 Worth the Challenge
This will be the 3rd year for Charlestons in our garden. Year 1 was better than last year for productivity, but they are so delicious that it is worth the effort to figure out the best growing methods. Charleston is My FAVORITE cayenne by far (and, with the added heat, a little goes a long way).
Charleston Pepper
I received as a free sample with the purchase of other pepper seeds from pepper joes. I planted 5 seeds, and 1 made it. Just getting my first peppers now after about 3 months, but these look awesome!
Good germination rate, fruit within 120 days. Great taste and heat.
I planted these in August 2019 and an now starting to enjoy the peppers. Out of the four or so types I planted, this was the first to produce ripe fruit. The bushes do not grow anywhere as tall or as wide as the habenero/Bubblegum peppers that I also am growing-but they are really laden with peppers, given their relatively small girth.
The peppers have a great flavor with just enough heat to put a smile on even the most fervent pepper head. About 4 of them in a pot of food gives great flavor. They are also just mild enough to slice and put in sandwiches, although that may be a bit much for most folk.
The peppers are chock full of seeds, so I will start another batch within the next couple months.
The only caveat I have is that these plants were very, VERY sensitive to foliar spray with calcium. I gave all my plants a rinse of calcium nitrate, and both of the charleston plants showed severe leaf burn the next day, while all the other ones seemed to thrive with the extra calclum shot. One of the affected plants died off, while the other one is slowly recovering. I am certain it was the spray that caused this as it turned healthy dark green leaves into crisp yellow ones that started off as tip burns within hours of application. Previously I had given them foliar sprays of organic fertilizer and they showed no ill effects from that-but the calcium was the kiss of death.