Regular price
$ 2.99
Sale price
$ 1.99
Unit price
per
Sale
Coming Soon
Description:

The Cubanelle pepper is quite the charming light green pepper. The pepper is very popular in Central America like Cuba, Puerto Rico, and the Dominican Republic because the Cubanelle comes with unique flavors that you'd never expect!

Cubanelle pepper plants are able to grow up to 3 ft. tall. Ripening from light green, yellow-green, orange, to finally red or orange-red, the Cubanelle grows to 4-6 inches long with glossy, smooth, and firm skin. Their shape looks identical to a banana shape with tapered ends, or an Aconcagua pepper. Don't get it mixed with the banana pepper though, as their flavors are different! The Cubanelle peppers are known for their unique, imperfectly curled, and twisted shapes so no two Cubanelles are the same, but we find that charming!

Sweet with a touch of heat, they have flavors of mellow honey with a heat level of 0-1,000 SHUs. The heat is considered less than the Jalapeño so hot pepper lovers wouldn't call this a hot pepper, but it does have slight spice. Also called the Italian Frying pepper for their amazing flavors when cooked in a frying pan with some olive oil, these are great to use for salads, stuffing, casseroles, mole sauce, or toppings on sandwiches and pizza. If you're craving sofrito, the Cubanelle is a traditional ingredient that is commonly used in sofrito in South America and Central America. Get your hands on the Cubanelle pepper today because they are a delicious and vibrant way to add flavors to all kinds of dishes!

Species: Capsicum Annuum
Heat Level: 0-1,000 SHUs
Type: Mild
Flavor: Sweet, Honey-like
Origin: Cuba, Italy
Pod Size: 4-6"
Plant Height: 2-3 ft.
Days to Harvest: 60+ Days

Want to grow more delicious, sweet-tasting peppers? Look into our list of Sweet Pepper Seeds! We also grow Sweet Pepper Plants for those who want a head start in growing peppers.
Specifications:

Heat Level:

Plant size: 2-3 ft.
Pod size: 4-6"
Origin: Cuba, Italy
Species: Annuum
SHU: 0-1,000
Click here for all of our tips and videos to grow your peppers!
Click here for plant care instructions
View full details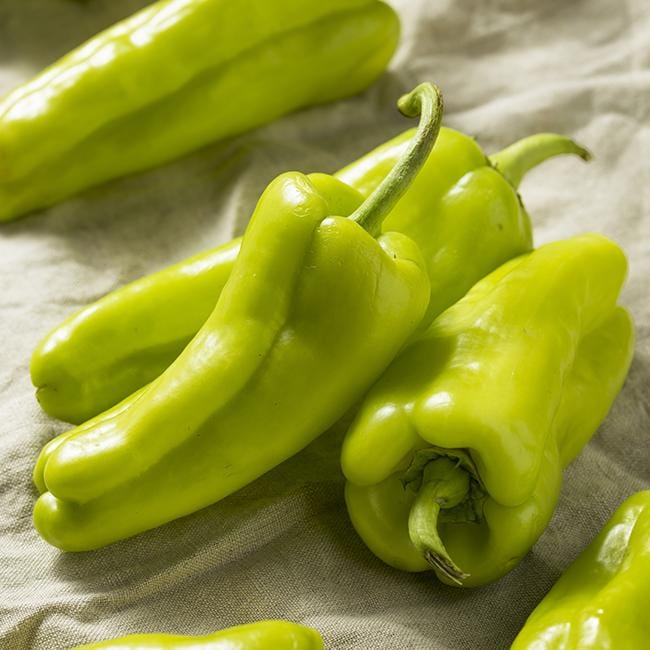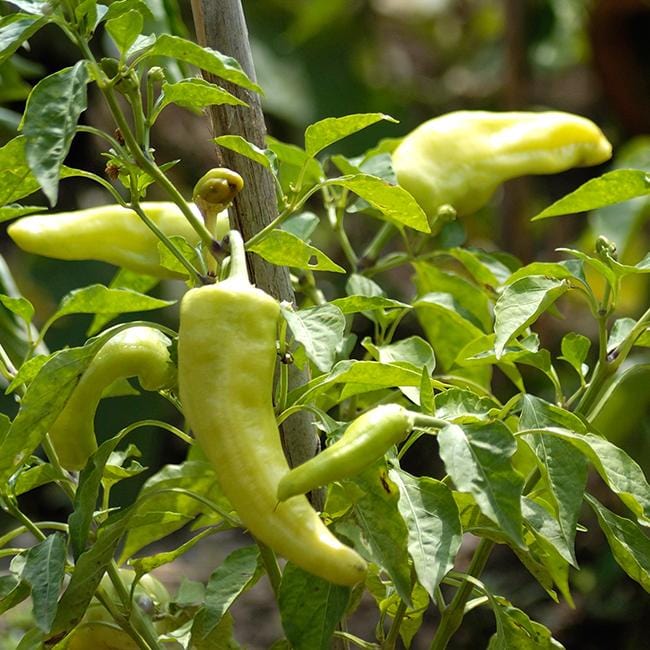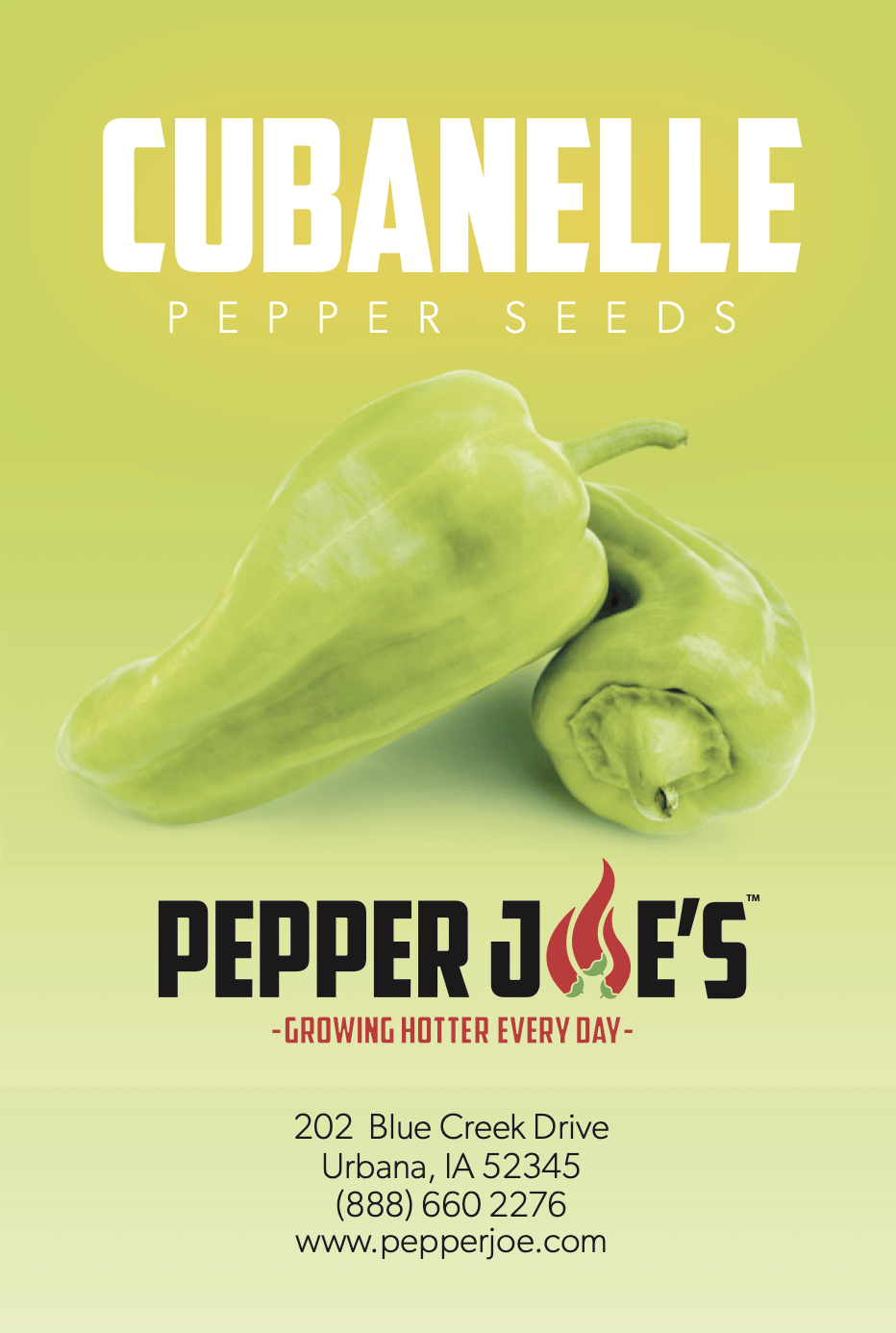 Nice Pepper Plants
Nice plants!! They sprouted nicely and I plan to plant them outside with in the In the next few days. Highly recommend Pepper Joe's 🌶.
Waiting for them to grow
Some of my seeds have not germinates
Peppers
Very good seed they all came up and doing good