Regular price
$ 3.99
Sale price
$ 2.99
Unit price
per
Sale
Coming Soon
Description:

The Filius Blue pepper is a deceptively purple pepper with beautiful plant qualities and a unique flavor for an ornamental plant. Winning the RHS Award of Garden Merit, this reliable variety livens up your garden while providing very tasty fruits for different culinary uses.

Grow Filius Blue pepper plants that reach 2 ft. tall and produce high yields of deep blue/purple small fruits. These plants are beautiful and easy to grow, making them a great ornamental hedge variety. They also make for a great houseplant for container gardening and will be the talk of the show for their exotic looks. Filius Blue peppers will form into small lightbulb shapes and ripen from green to blue-purple, and then to a bright red color at maturity. They will surprisingly lose their heat as they ripen to red, so make sure to harvest this pepper during their blue-purple stage.

Can you eat this ornamental pepper, even though some ornamentals are bitter? Yes! The Filius Blue chili is very tasty with sweetness and a touch of heat. Grow this pepper and add some sizzle to your garden!

Species: Capsicum Annuum
Heat Level

: 40,000–58,000 SHUs

Type

: Medium Hot to Hot

Flavor: Sweet
Origin

: Mexico

Pod Size: 0.5-0.75"
Plant Height: 2 ft.
Days to Harvest

: 80+ Days

Beautify your garden with our dazzling Ornamental Pepper Seeds! If your looking for something unique to add to your growing list, check out our Rare & Exotic Pepper Seed collection for more!
Specifications:

Heat Level:

Plant size: 2 ft.
Pod size: 0.5-0.75"
Origin: Mexico
Species: Annuum
SHU: 40,000-58,000
Click here for all of our tips and videos to grow your peppers!
Click here for plant care instructions
View full details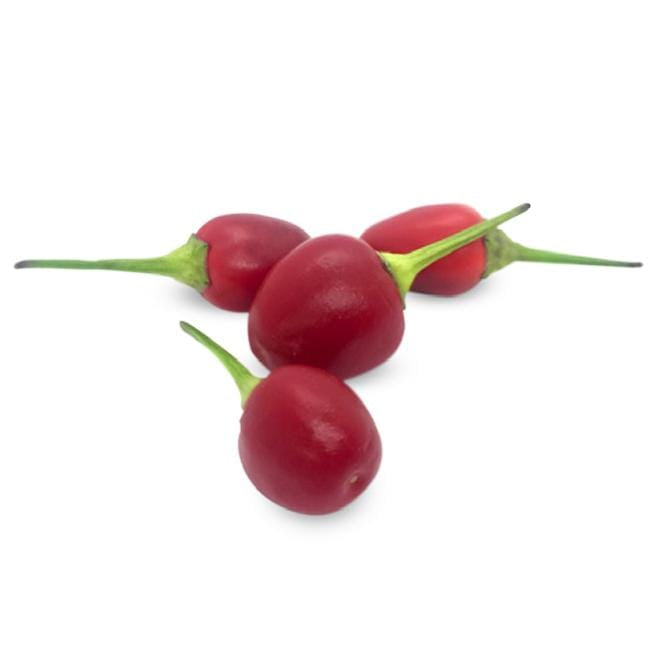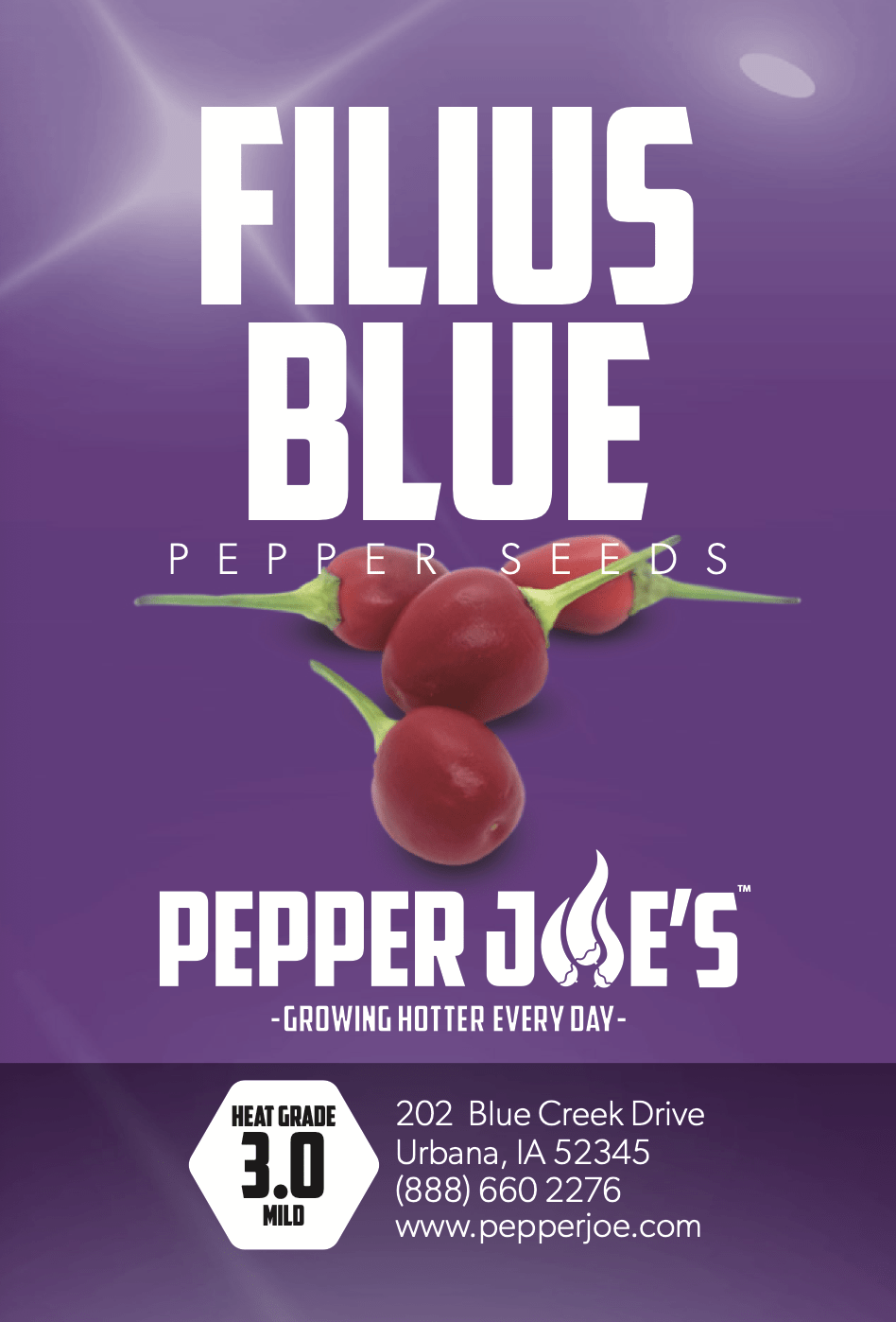 Sprouted quickly!
I purchased 5 varieties of seeds including the Filius and a good 90% of all the seeds sprouted quite quickly and are going strong! I'm excited to start hardening them off and moving them outside to my garden. This is my first time growing any peppers and I'm excited to see how the rest of the process goes.
nice little plant
this is a nice plat that you can grow in doors , that being said if you ever have to get any one on the phone forget it 3 days and hours waiting wasted and leaving a call back # does not work , poor service !!
Thank you for taking the time to provide us with a review. We appreciate your feedback and are currently looking into this matter. Our customer service team can also be reached by email: customerservice@pepperjoe.com.
Bloo Filly
I planted maybe 6 seeds and only 3 of them came up and only one of them has blueish leaves! I wanna keep the regular colored ones but definitely what I'n after is the colored ones