SKU: Ghor-PionPeachSeedPack
Regular price
$ 5.99
Sale price
$ 5.99
Unit price
per
Sale
Coming Soon
Description:

A while back we started carrying the Ghor-Pion pepper, and now we have the Ghorpion Peach pepper! This is produced by Jay from Pennsylvania, and we all know him as the master at cross-breeding super hot peppers. This is a cross between - you guessed it right - the Ghost Pepper and the Butch T Trinidad Scorpion.

The Ghorpion pepper plant will produce wrinkled, bumpy, long peppers that look like Ghost peppers, but they develop little stingers that are commonly related to the Scorpion pepper. These peppers will ripen from green to peach-orange color when they reach maturity.

With heat in excess of 650,000 SHUs and an amazing fruity flavor profile, these peppers are great use for spicing up any food dish! Harvest and use these pods in jam and jellies, seafood dishes, and hot sauces!

Species: Capsicum Chinense
Heat Level: 650,000+ SHUs
Type: Very Hot to Super Hot
Flavor: Fruity
Origin: Pennsylvania
Pod Size: 2-3"
Days to Harvest: 90+ Days

Try our other Ghost Pepper Seeds and enjoy other Ghost Pepper Snacks & Spices!
Specifications:

Heat Level:

Pod size: 2-3"
Origin: USA
Species: Chinense
SHU: 650,000+
Click here for all of our tips and videos to grow your peppers!
Click here for plant care instructions
View full details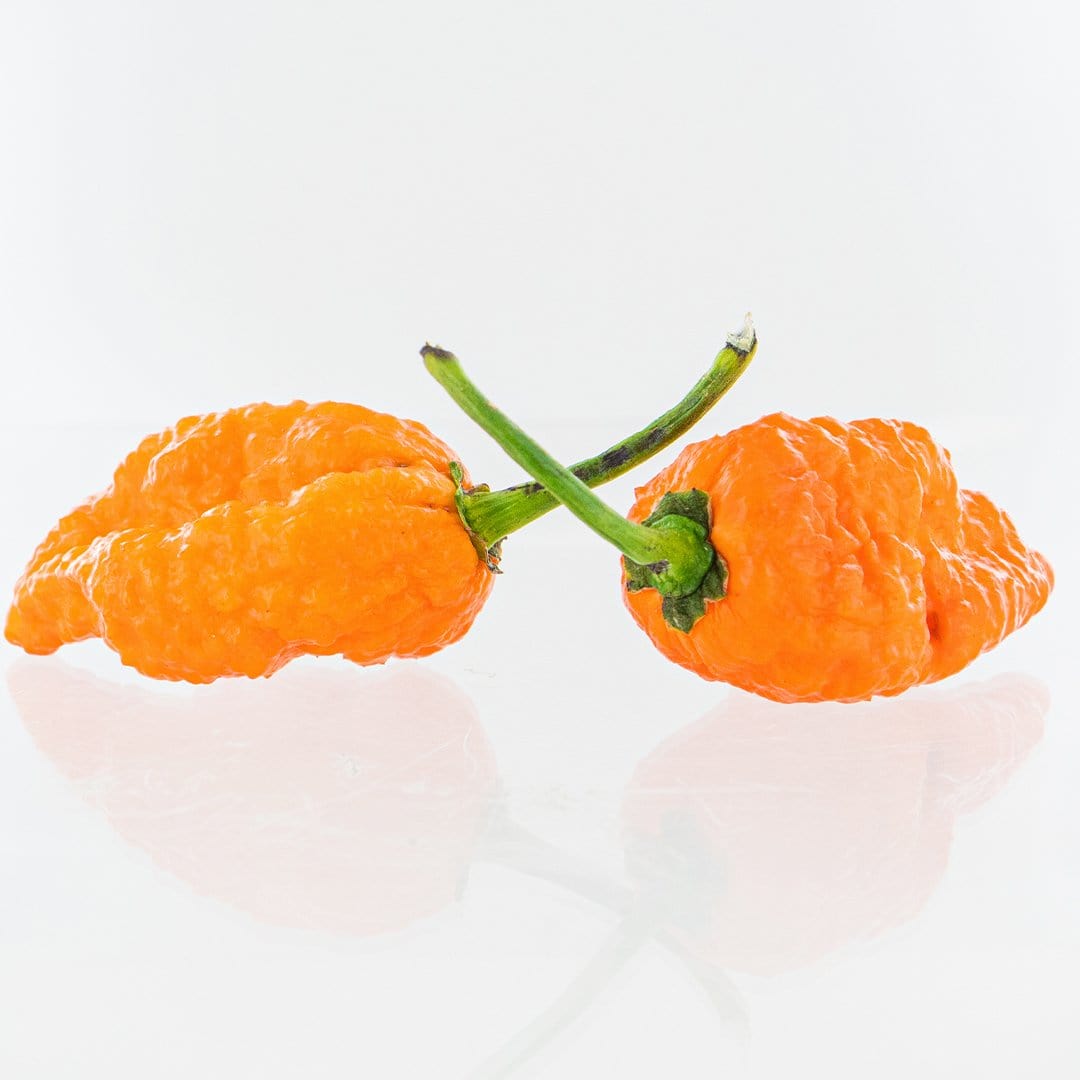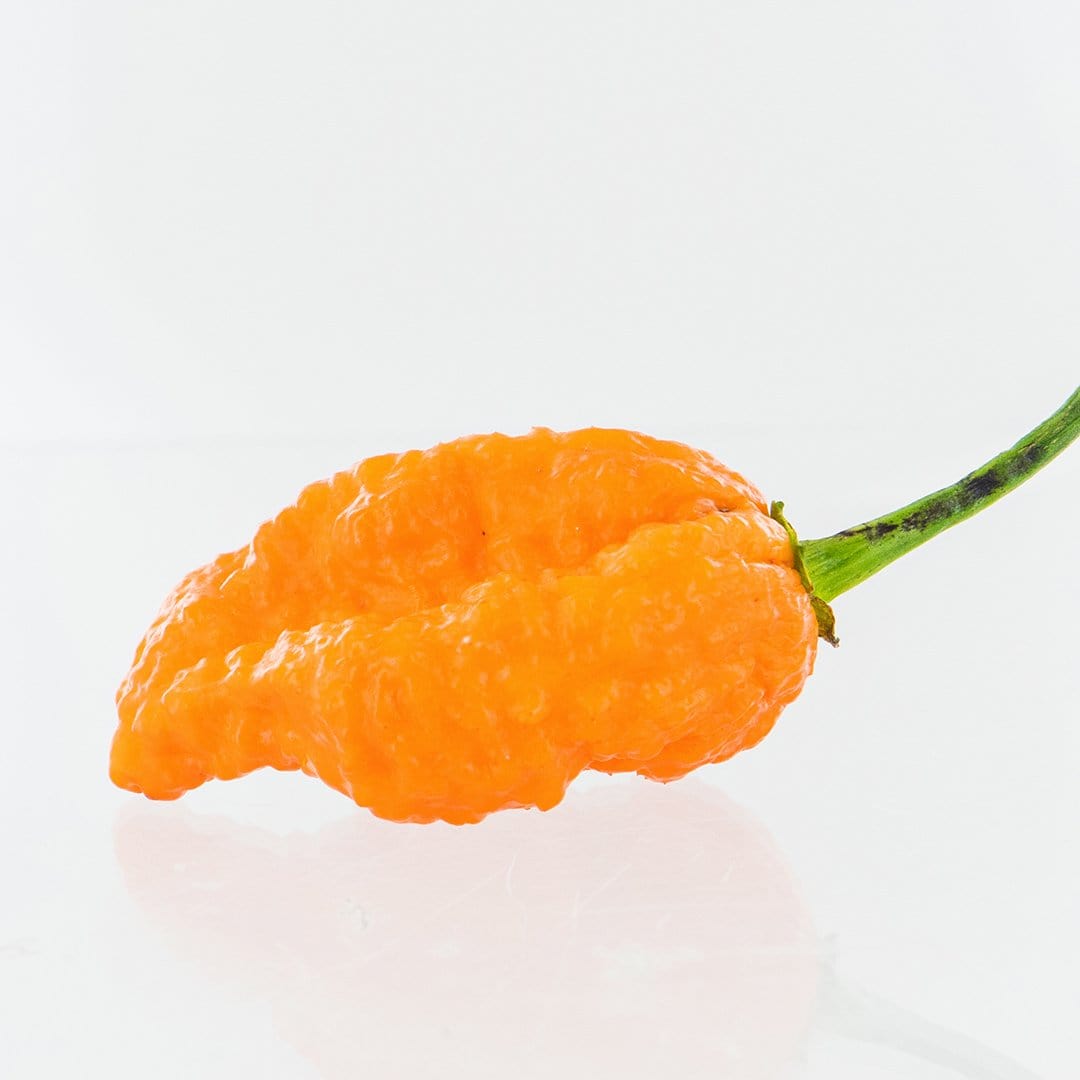 Ghorpion Peach Pepper Seeds
Very goid germination rate
Seedlings look strong and are coming along nice.
Ghorpion Peach Pepper Seeds