Regular price
Sale price
$ 9.99
Unit price
per
Sale
Coming Soon
Description:

Made from freshly harvested Bhut Jolokia peppers picked at their peak of ripeness, this hot pepper mash will have you wiping your brow and rapidly sucking in air. If this is the intense heat you're seeking from a fermented pepper mash puree, you're in the right place!

The Ghost Pepper Mash Puree was created through a traditional fermentation process and then aged to perfection to transform into a wonderful super-hot mash that you can add to anything to get your heat fixed. Although we brought the heat, we didn't leave out flavors. This mash is very simple with just four ingredients - ghost peppers, salt, citric acid, and acetic acid.

The Ghost is known to have smoky, savory, and fruity flavors that all chile heads have come to love and savor, and we made sure to bring out the best of this superhot pepper. You can add to a ton of culinary dishes such as soups, stews, pasta, chilis, marinades, condiments, dips, or as an ingredient for your own custom hot sauce. Just don't underestimate the heat because a small amount can add tremendous heat!

Heat: Super Hot

Size: 9 oz Jar




DISCLAIMER: Keep out of reach of children and animals. Do not use if you have respiratory issues. A small amount will heat up any dish. Use sparingly if your tolerance for heat is low.

Can't live without spicy food? Check out all the spicy food products we carry like beef jerky, hot sauces, spicy cheese, spicy snack sticks, and more!

Looking to grow your own Ghost peppers? Check out our Ghost pepper seeds and Ghost pepper plants.
Specifications:

Heat Level:
Click here for all of our tips and videos to grow your peppers!
Click here for plant care instructions
View full details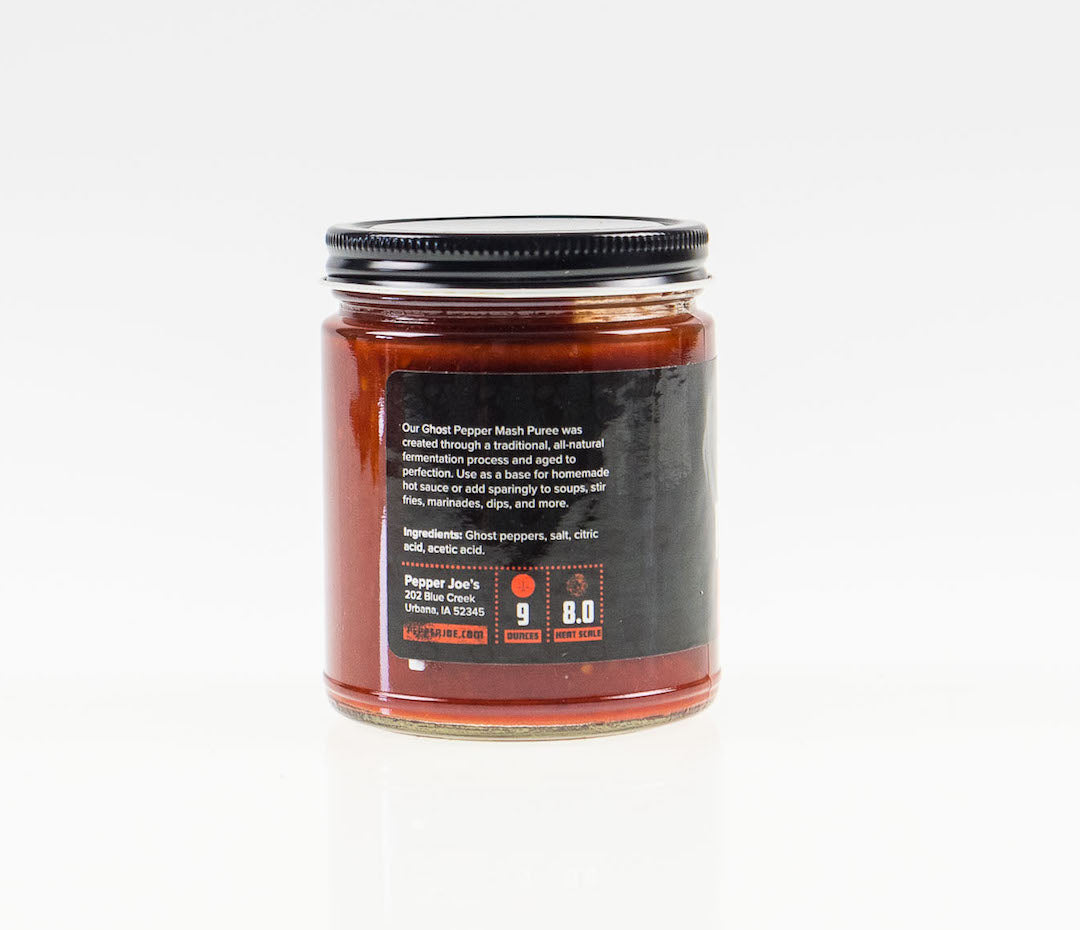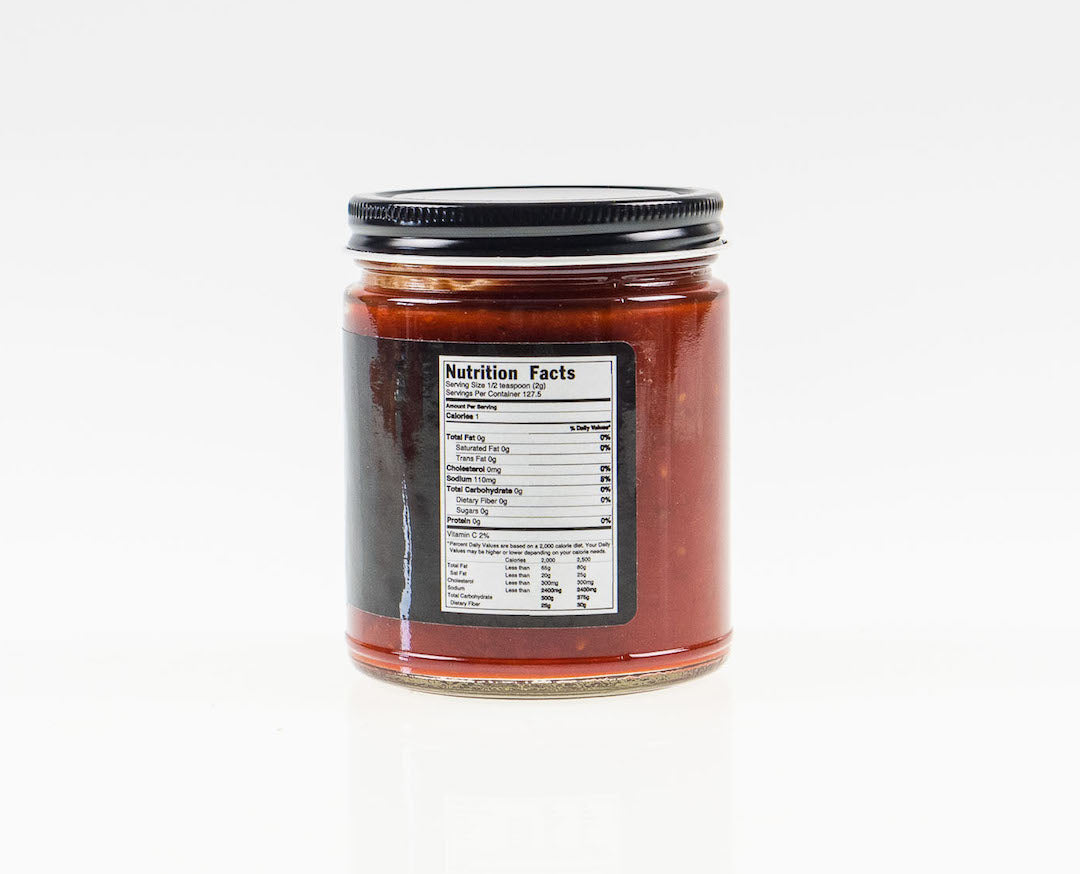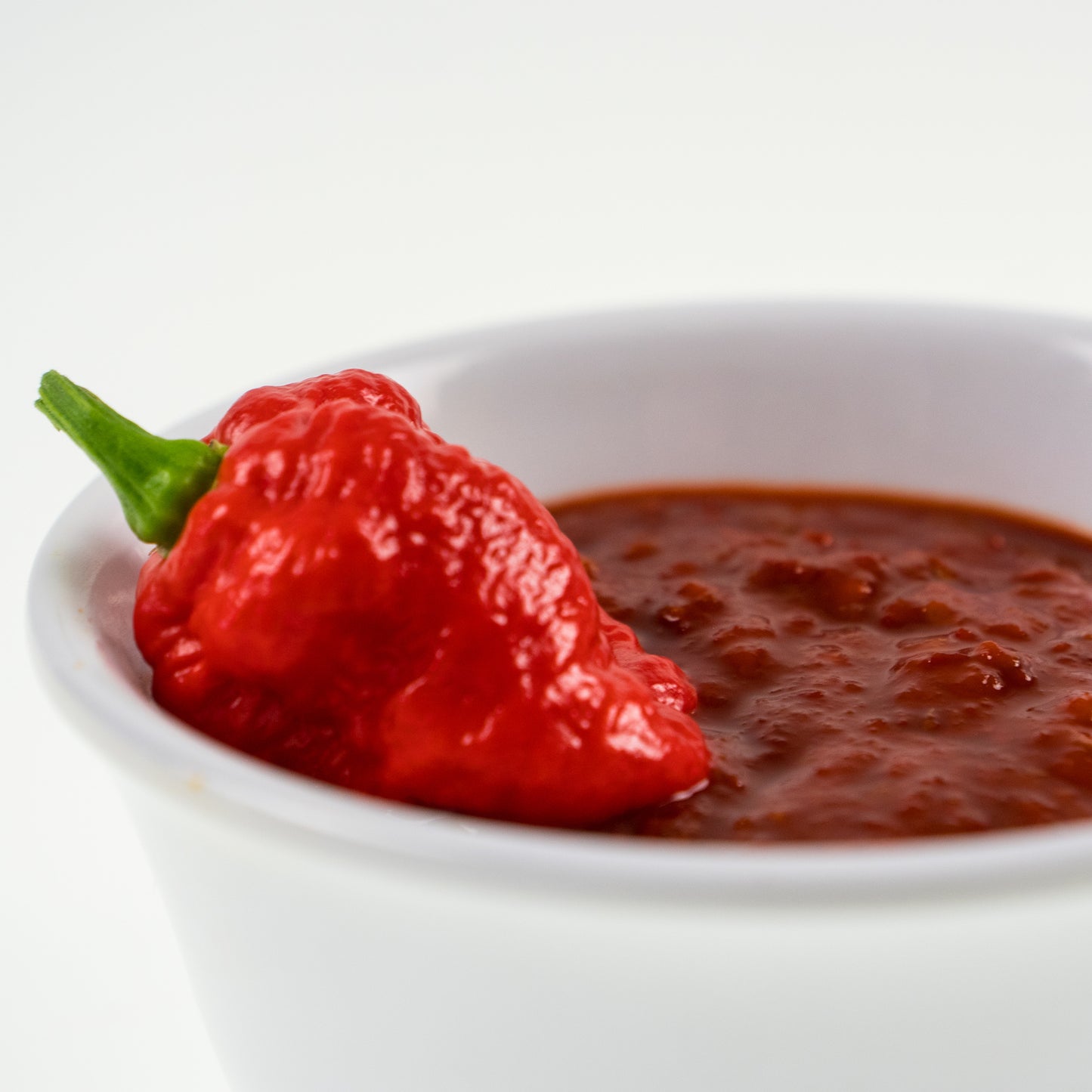 It is excellent! My new favorite thing!!
I absolutely love it! I add it to my pepper mash in the morning with my breakfast. Eggs, peppers and onion barbecue mash, toast and coffee or tea!
Perfect To Make Deer Repellent
I wanted the most potent stuff I could find that was made from real peppers to use in making a liquid that I could safely spray on my Giant Hostas to keep the deer from eating them. This did the trick perfectly! I wouldn't eat it on a bet, though!