Regular price
$ 5.99
Sale price
$ 4.99
Unit price
per
Sale
Coming Soon
Description:

This is a Pepper Joe's special hot pepper rarity! Guam Boonie peppers are tiny Guamanian heirlooms that will surprise you with a very intense, upfront heat! Don't ever sleep on the small peppers - they're the ones that can pack the most serious punches!

Guam Boonie pepper plants can stretch up to 3 ft. tall and produce loads of these 1" fiery pods. Related to the Malagueta and Thai Bird Chile, they share similar characteristics. Guam Boonies share the shiny, smooth, bright-red skin of the Malagueta pepper, while it shares its small, conical size with the Thai Bird Chile. Boonie pepper plants love lots of sunlight and space to grow, so make sure to provide a great space for them to flourish!

These super tasty sweet gems are backed by incredible heat. This is the main attraction for Guam Boonie peppers, as the punch will linger on your tongue and lips 4-7 times longer than jalapeno! The heat actually amplifies when you dry and crush these pods into chili powder or pepper flakes. However, Guamanians love to eat these peppers fresh or in cooked foods. Save your harvests for later by freezing them - don't worry, they're good to last!

Species: Capsicum Frutesens
Heat Level

: 16,000-40,000 SHUs

Type

: Medium Hot

Flavor: Sweet
Origin

: Guam

Pod Size: 1"

Plant Height: 2-3 ft.
Days to Harvest

: 85+ Days

Love exotic peppers? Find the perfect Rare & Exotic Pepper Seeds for you.
Specifications:

Heat Level:

Plant size: 2-3 ft.
Pod size: 1"
Origin: Guam
Species: Frutescens
SHU: 16,000-40,000
Click here for all of our tips and videos to grow your peppers!
Click here for plant care instructions
View full details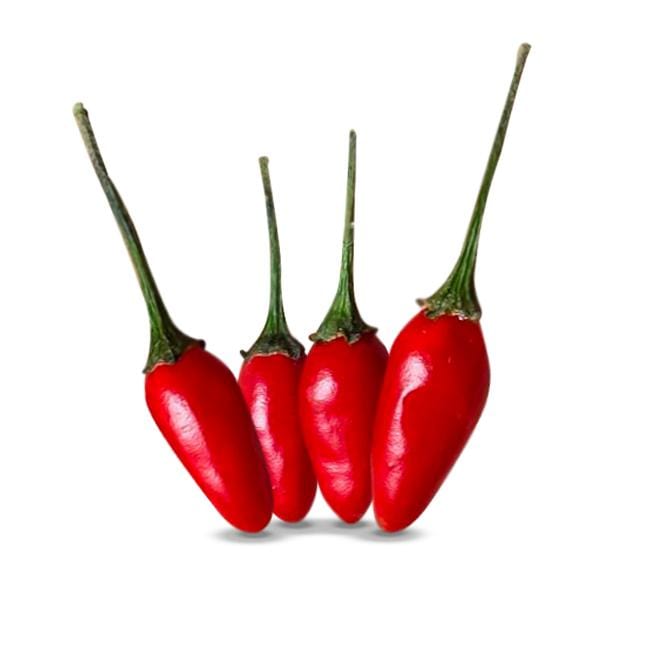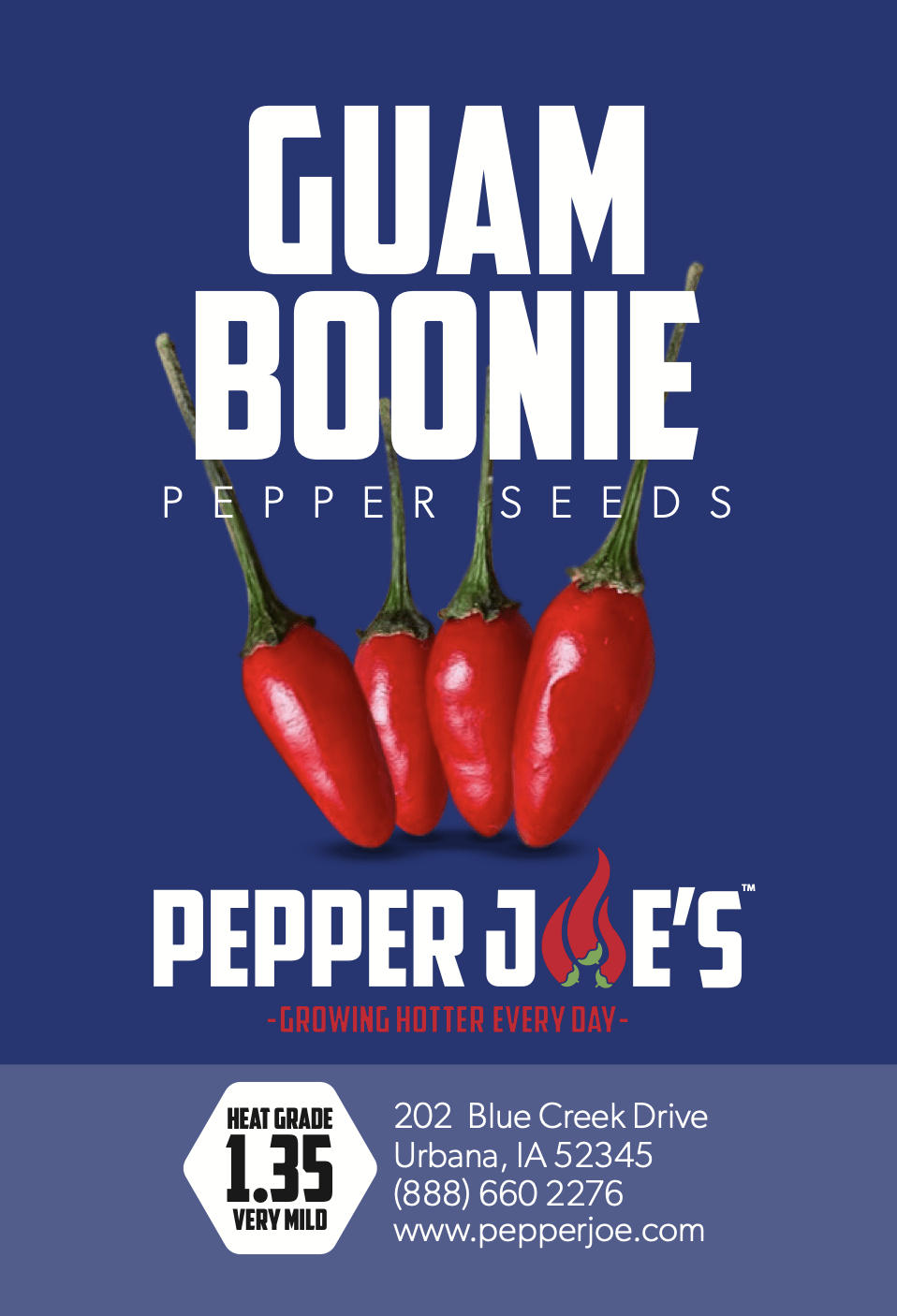 Great Products
I ordered Boonie Pepper seeds and they were sensitive to grow but I finally got a few to grow and about 8" tall now. The Reaper Snack Sticks are really good. They have a bite but nothing like a piece of reaper pepper. I usually eat about 1/5 a stick as a quitc appetite suppressor. I keep them in the frig. after opening. I ordered the Jalapeno Summer Sausage and it's delicious. MY FAVORITE IS THE HABANERO PEPPER MUSTARD. it is awesome and great to dip in pretzels or on a baked / toasted pretzel. It's great on a cracker and a little cream cheese. I'm planning on ordering the Ghost Pepper Mustard as well.
have not done anything with the seed yet
Hot!
Grew slow but steady. They turned red and really packed a hot punch to the mouth, just what I wanted.