Regular price
$ 5.99
Sale price
$ 4.99
Unit price
per
Sale
Coming Soon
Description:

This is a giant version of the Jalapeno pepper (different from the Giant Jalapeno). The Jalafuego hybrid is noticeably more robust in its size and its flavor than other Jalapeno varieties, which make them a must have for growers and chefs.

Plant these pepper seeds into the ground and watch them grow into 3 ft. tall, sturdy Jalafuego plants. You will see 4-6" long fruits form, starting out a deep green and ripening to a mature red. Jalafuego peppers are extra wide with smooth and glossy skin. These plants are more productive than other Jalapeno varieties, so be prepared for heavy yields.

What you'll get is more heat and flavor with these peppers. Jalafuegos can be harvested at their green stage (70 days) or when they ripen to red (90 days). Green Jalafuego peppers will have less heat and a lighter flavor best used in fresh foods and for cooking. Red Jalafuegos have more of a bite and peppery flavor to them, making them ideal for drying, salsa, and sauce.

Species: Capsicum Annuum
Heat Level: 4,000-8,000 SHUs
Type: Mild
Flavor: Sweet, Spicy
Germination Rate: 98%
Origin: Mexico
Pod Size: 4-6"
Plant Height: 2-3 ft.
Days to Harvest: 70-90 Days

Get more pepper seeds from our expansive Pepper Seed Collection!

Love Jalapeno peppers? Enjoy our Jalapeno Snacks and Spices and try some out on your own food!
Specifications:

Heat Level:

Germination rate: 98%
Plant size: 2-3 ft.
Pod size: 4-6"
Origin: Mexico
Species: Annuum
SHU: 4,000-8,000
Click here for all of our tips and videos to grow your peppers!
Click here for plant care instructions
View full details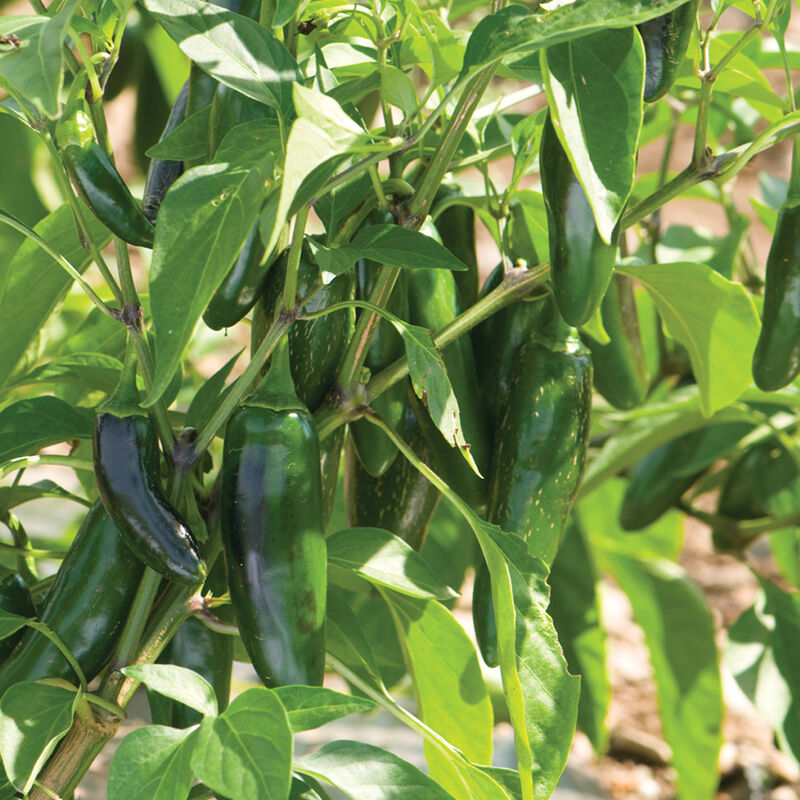 Very little germination
Planted 6 seeds and only 2 germinated. The rest of my seeds from other companies, 6 out of 6 everything.
Thank you for providing a review and sharing your experience with these. Our customer service team would be happy to look into this germination issue. Please contact us by calling 1.888.660.2276 or by emailing customerservice@pepperjoe.com.