Regular price
$ 3.99
Sale price
$ 2.99
Unit price
per
Sale
Coming Soon
Description:

Mad Hatter Peppers won the All-American Selections (AAS) award at the 2018 Fall Garden Festival! And it isn't hard to see why: this exotic pepper plant produces early, has high yields, and is an all-around unique pepper!

These pepper plants will grow up to 4 ft. tall and produce interesting-looking pods that grow 2.5" long and have a bell shape that makes them look like little hats, with the bottoms coming together like little balloon knots. Mad Hatters ripen from green to their bright red color at maturity, with smooth skin and a nice, crisp texture.

While these peppers look dangerously hot, the Mad Hatter peppers are surprisingly sweet with a nice mellow heat! Expect refreshingly sweet and citrusy notes from these pods. Mad Hatter Pepper seeds will grow peppers best used in salads, pickled, and even stuffed with cheese!

Species: Capsicum Baccatum
Heat Level: 500-1,000 SHUs
Type: Mild
Flavor: Sweet, Citrusy
Origin: Bolivia and Peru
Pod Size: 2.5"
Plant Height: 4 ft.
Days to Harvest: 90 Days

Browse through our selection of Mild Pepper Seeds and Mild Pepper Plants today!
Specifications:

Heat Level:

Plant size: 4 ft.
Pod size: 2.5"
Origin: Bolivia and Peru
Species: Baccatum
SHU: 500-1,000
Click here for all of our tips and videos to grow your peppers!
Click here for plant care instructions
View full details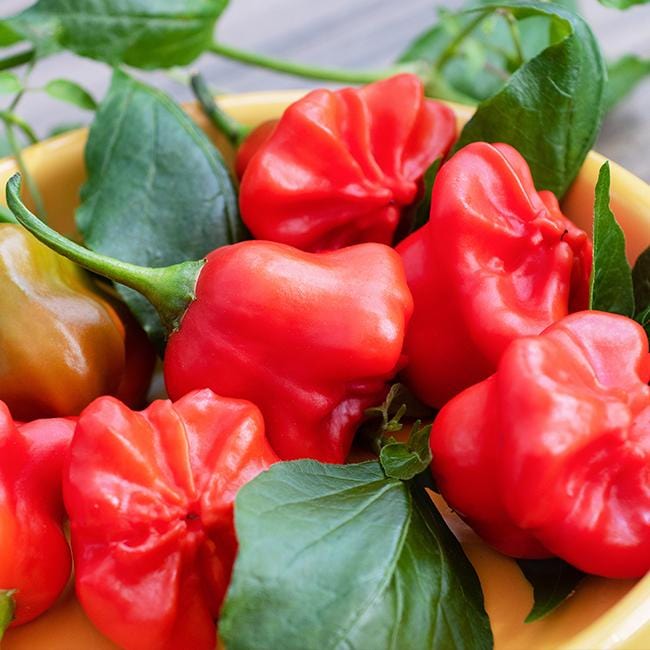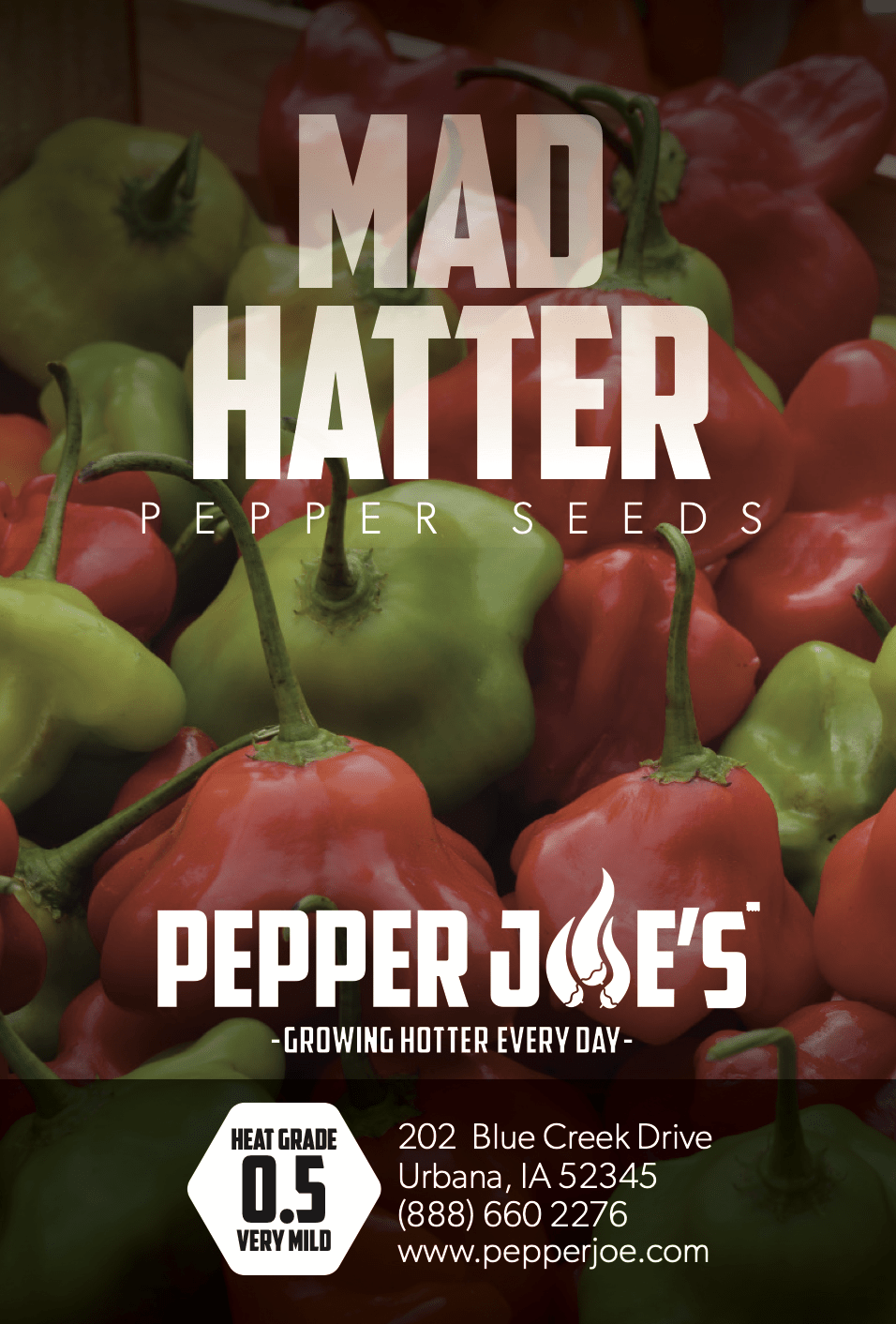 Great seeds
Seeds arrived on time and the seedlings are doing well
Awesome
First time ordering from Pepper Joe's, would highly recommend them. Seeds were good and they added a couple extra in the small pack of 10. Also, in the package was a small gift of seeds from another pepper plant. (also great seeds) I thought this was very thoughtful from the company. Overall, the order was fulfilled generously and thoughtfully, not to mention the quality was excellent.
Wonderland treat
Mad Hatter pepper have an exceptional taste, mild but subtle.