Regular price
$ 5.99
Sale price
$ 4.99
Unit price
per
Sale
Coming Soon
Description:

And yet another variation of the Peter Pepper and a really cool, unique strain to say the least. Not only is the Orange Peter Pepper a real conversation starter, but it will 'light up' your garden with this unusual bright color…and shape.

Orange Peter pepper plants will grow to around 4 ft. tall and can spread out really well. These peppers will fill out the plant and grow up to 4" long each. The smooth and shiny pods have a...unique...pepper shape that gives them the nickname "Willy Pepper." But, this variety has a nice shiny orange color that provides a nice pop of color to your garden!

The Orange Peter is sweeter but still tangy in flavor and has a surprising medium heat that can be anywhere from 5,000-30,000 SHUs. These peppers can be used in both fresh and cooked foods, as well as dried into a nice chili powder. Or, if you like ornamental peppers, keep this up and give your guests something to really talk about. You just can't beat the Orange Willy Pepper!

Species: Capsicum Annuum
Heat Level

: 5,000-30,000+ SHUs

Type

: Medium Hot

Flavor: Sweet, Tangy
Origin

: Unknown

Pod Size: 3-4"
Plant Height: 4 ft.
Days to Harvest

: 90+ Days

Love having exotic peppers in your garden? Try growing other Rare & Exotic Peppers!
Specifications:

Heat Level:

Plant size: 4 ft.
Pod size: 3-4"
Origin: Unknown
Species: Annuum
SHU: 5,000-30,000+
Click here for all of our tips and videos to grow your peppers!
Click here for plant care instructions
View full details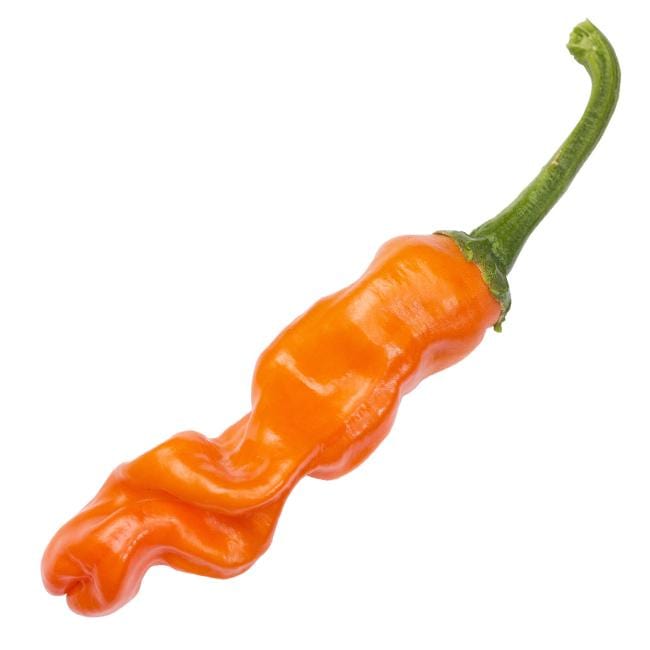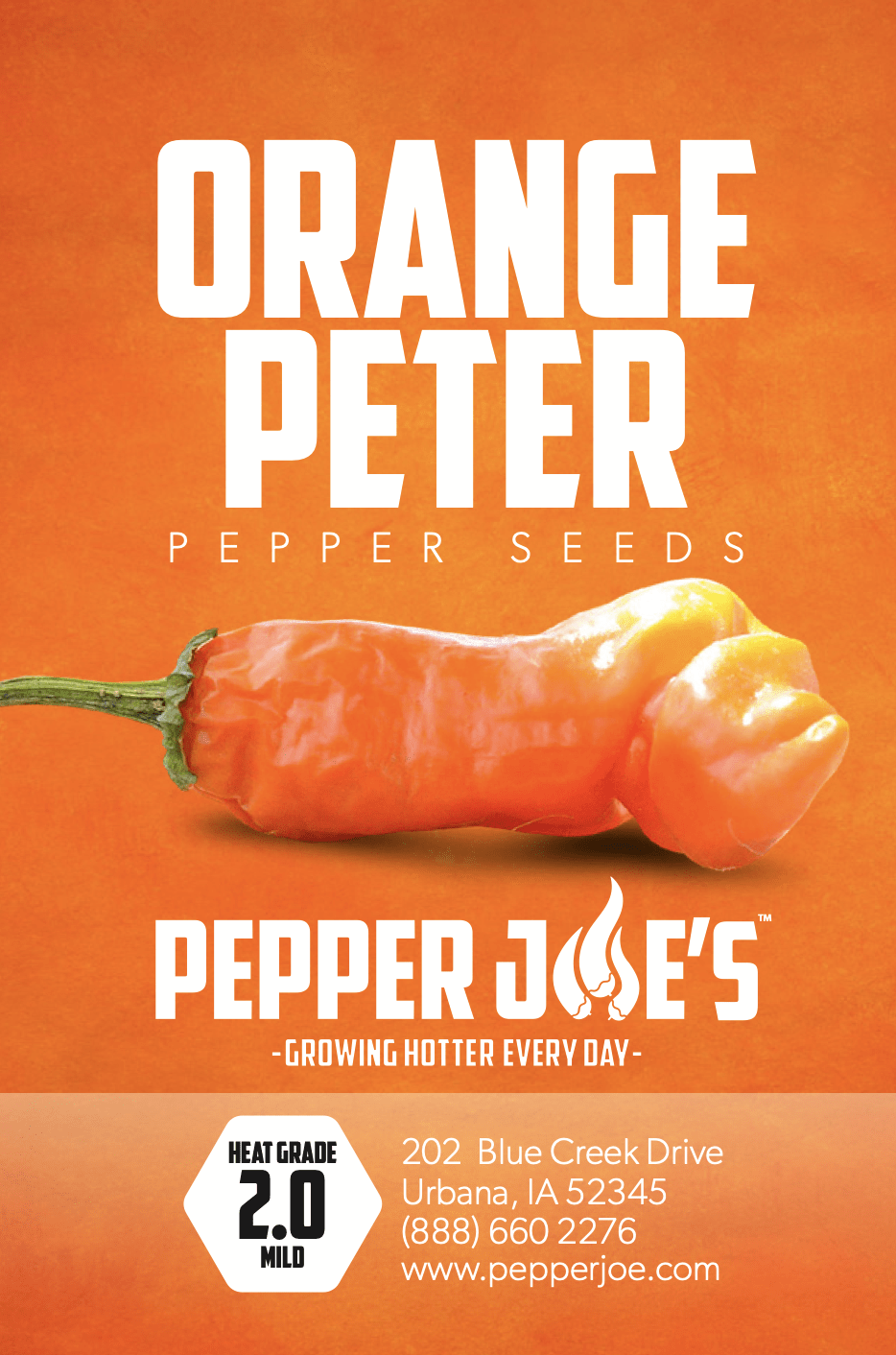 Bad seed and service
none of the seeds sprout.
Very strong plant from the start.
Nice growth, lots of flowers, nice fruit beginning to mature.
1 smashed seed
1 seed out of the 12 was crushed but the others looked ok just have to see if they all germinate and sprout