Regular price
$ 4.99
Sale price
$ 3.99
Unit price
per
Sale
Coming Soon
Description:

Also known as the Pimiento de Padron pepper, Pimento Padron peppers, or small green Spanish peppers, this is a famous Spanish heirloom named after the town where they originated. This is a unique and delightful little pepper with a variety of traditional uses.

The peppers grow abundantly on vigorous 3 ft. tall plants that will bear pods early and for a longer season. Although you can pick the Padron chili pepper when they are matured to their green or red stage, we recommend harvesting them when they grow 2-3" long. These peppers take 60 days to reach maturity.

Gourmet gardeners will love growing the Padron pepper seed for their productivity, flavors and heat, and easy maintenance. They have spice in them, but less spice than a Jalapeño, and the red Padrons have a sweeter flavor. These mild yet flavorful peppers are typically sautéed in olive oil with a pinch of salt and eaten as an appetizer in Spanish regions. Once you taste these savory little peppers, you'll want to keep eating more!

Species: Capsicum Annuum
Heat Level

:

2,500+ SHUs
Type

: Mild

Flavor: Sweet
Origin

: Spain

Pod Size: 2-3"

Plant Height:

2-3 ft.

Days to Harvest

: 60+ Days

Add more Mild Pepper Seeds to your gardening list! We also have Mild Pepper Plants to make your growing season shorter and harvest pepper sooner!
Specifications:

Heat Level:

Plant size: 2-3 ft.
Pod size: 2-3"
Origin: Spain
Species: Annuum
SHU: 500-2,500+
Click here for all of our tips and videos to grow your peppers!
Click here for plant care instructions
View full details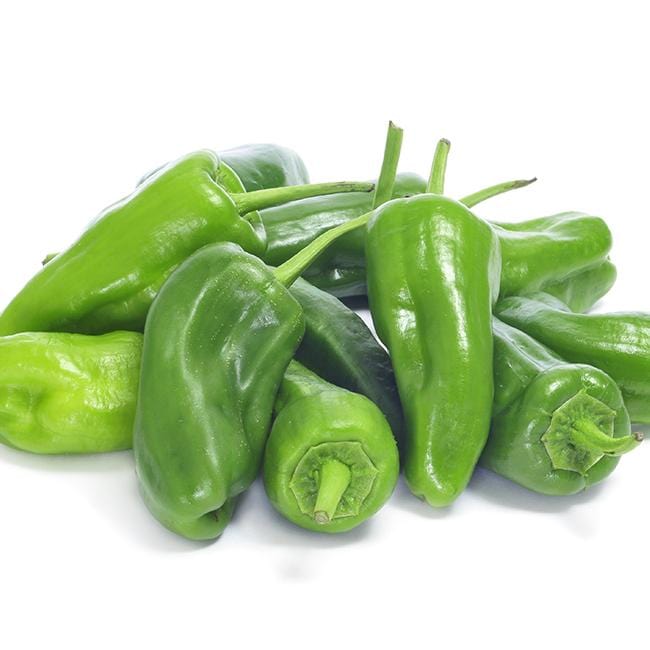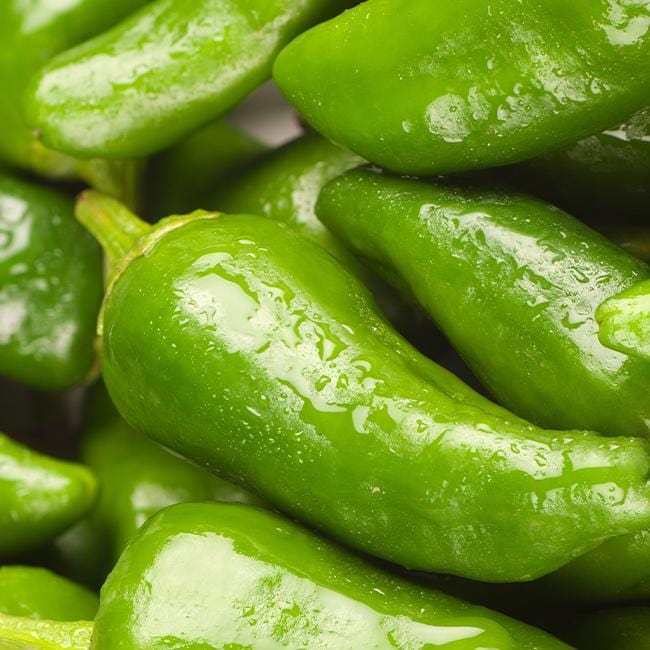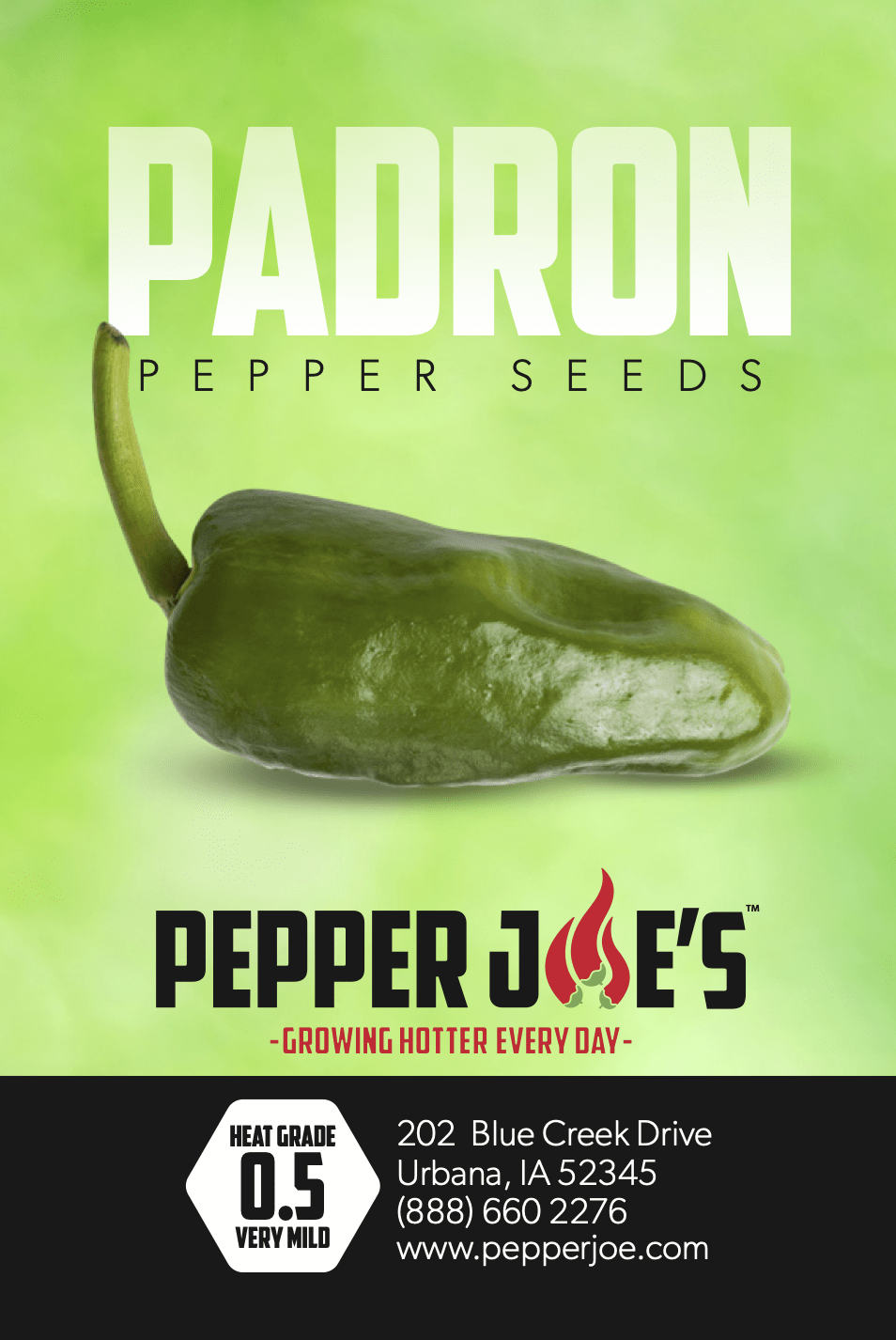 Peppers
We planted 15 seeds and 14 grew snd all look really good
Love Padron Peppers
I was so looking forward to planting my peppers in our sunny garden. Started the seeds in a plastic salad container. Six sprouted. Currently we are down to one sprout. All the others just shriveled and died. Watered them. No hot sun. May try again as I would really like to grow my own pardons.