Regular price
$ 3.99
Sale price
$ 2.99
Unit price
per
Sale
Coming Soon
Description:

Also known as Golden Greek Pepperoncini, Friggitello pepper, Sweet Italian pepper, or Tuscan pepper, this is a strain from Greece that is somewhat rare and prized by those who want these peppers for pickling or processing. They originate from Italy and Greece, although the Pepperoncini Greek Golden pepper has been popular throughout the world.

The Pepperoncini Greek Golden pepper plant is a high-yielding, prolific plant that matures early, and you can expect to harvest these sweet, tangy peppers around 60 to 70 days. They ripen from green, yellow, to finally red, but they should be harvested when they turn yellow for their delicious flavors that many people favor. The peppers grow to around 4" long and are slightly wrinkled and slender with thin walls.

The peppers are smaller, lighter in color, and sweeter than the regular Pepperoncini, and comes in a heat level of 100-500 SHUs. They are identical to the banana pepper in terms of flavors, but this Pepperoncini brings a little more heat. They are great for sandwiches, pizzas, soups, sauces, garnishes, and to eat as pickled peppers. You may know these peppers as the perfect addition to the Greek salad! We highly recommend eating them when they are pickled. Get this fantastic Greek heirloom today!

Species: Capsicum Annuum
Heat Level: 100-500 SHUs
Type: Mild
Flavor: Sweet
Origin: Italy and Greece
Pod Size: 4"
Plant Height: 3-4 ft.
Days to Harvest: 65+ Days

We sell many different Pepper Seeds for you to choose from! Looking for something unique? Check out our Rare & Exotic Pepper Seeds!

Want something to burn your face off? Dive into our Super Hot Pepper Seed Collection! Or maybe you want to sweeten up your cooking? Enjoy growing our delectable Sweet Pepper Seeds right in your very own garden!
Specifications:

Heat Level:

Plant size: 3-4 ft.
Pod size: 4"
Origin: Italy, Greece
Species: Annuum
SHU: 100-500
Click here for all of our tips and videos to grow your peppers!
Click here for plant care instructions
View full details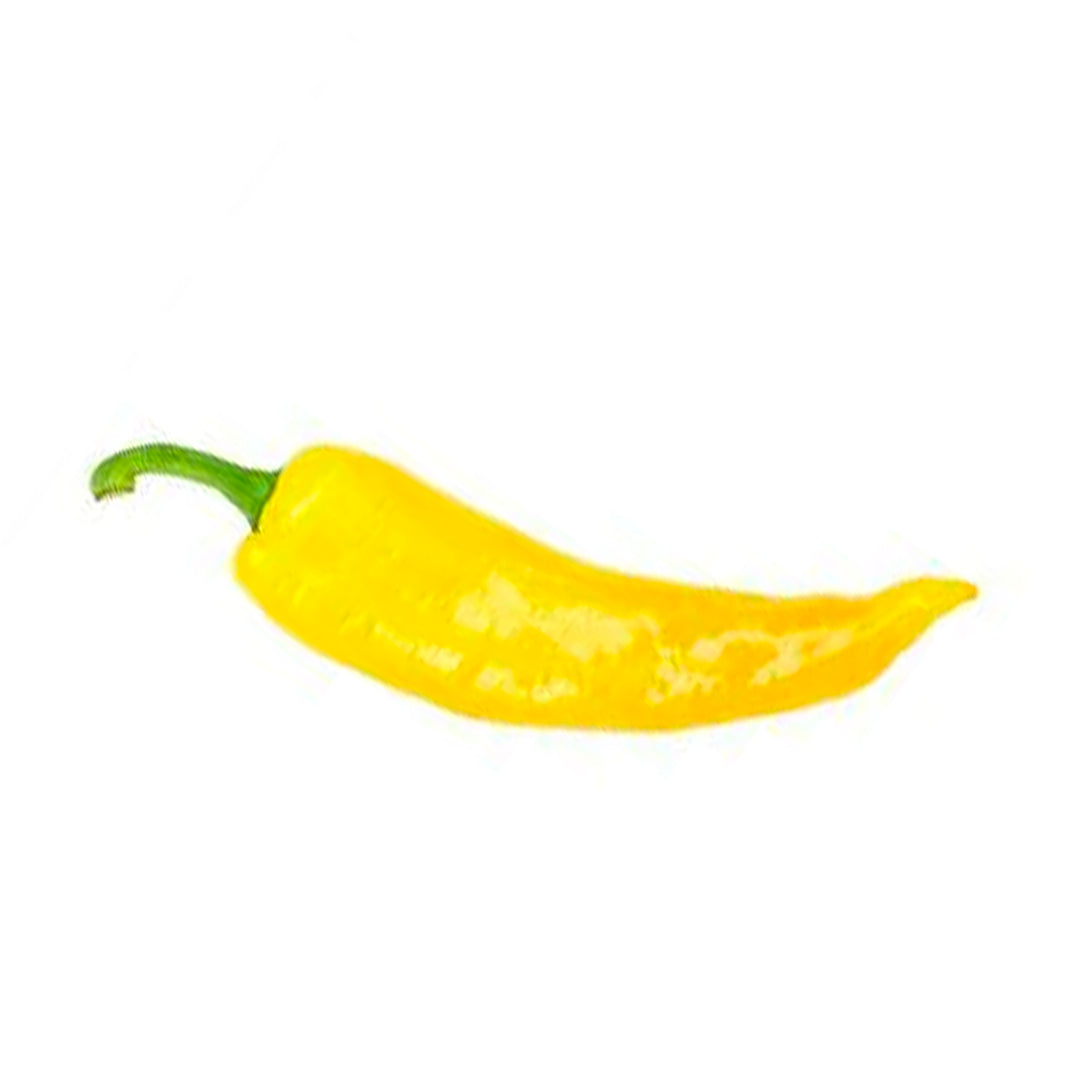 Bad seed and service.
none of the seeds sprout.
so far, so good
The seeds germinated and are growing and looking good.
Happy customer
The Pepperoncini seeds came up and made beautiful plants, I have transplanted them outside and can not wait to see the peppers start. This is a new pepper to me so I am excited !!!