Regular price
$ 6.99
Sale price
$ 5.99
Unit price
per
Sale
Coming Soon
Description:

The Red Savina Habanero pepper held the world record for the hottest pepper in the world for 12 years, and we had to crush the pepper into flakes so you can sprinkle spice on anything! The Red Savina Habanero flakes is the perfect seasoning for the spice lover as it exceeds in unforgettable fruity flavors and heat that's enough to tingle your tongue. From the first taste, you'll notice fruitiness, almost apricot-like taste that you'll find yourself enjoying on a wide range of food.

The Red Savina Habanero is the hottest and most flavorful out of all the Habaneros, so you are in for a treat. To create delicious pepper flakes, we harvested Red Savina Habaneros in their ripest before CRUSHING them into edible flakes. With a heat level of 350,000 – 577,000 SHUs, the pepper flakes are a wonderful way to liven up your cooking but use it sparingly as they can light you up!

Carry this delicious seasoning spice with you to your camping trips or grill-outs whenever you crave the heat and flavors of the Red Savina Habaneros. Add a little for an extra peppery kick to fresh salsa, sauces, chili, soups, Mexican dishes, wings, grilled meat, marinades, hot sauces, cocktails, popcorn, pizza, and beef jerky!

Heat: Extra Hot

Size: ½ oz

DISCLAIMER: Keep out of reach of children and animals. Do not use if you have respiratory issues. A small amount will heat up any dish. Use sparingly if your tolerance for heat is low.
Specifications:

Heat Level:
Click here for all of our tips and videos to grow your peppers!
Click here for plant care instructions
View full details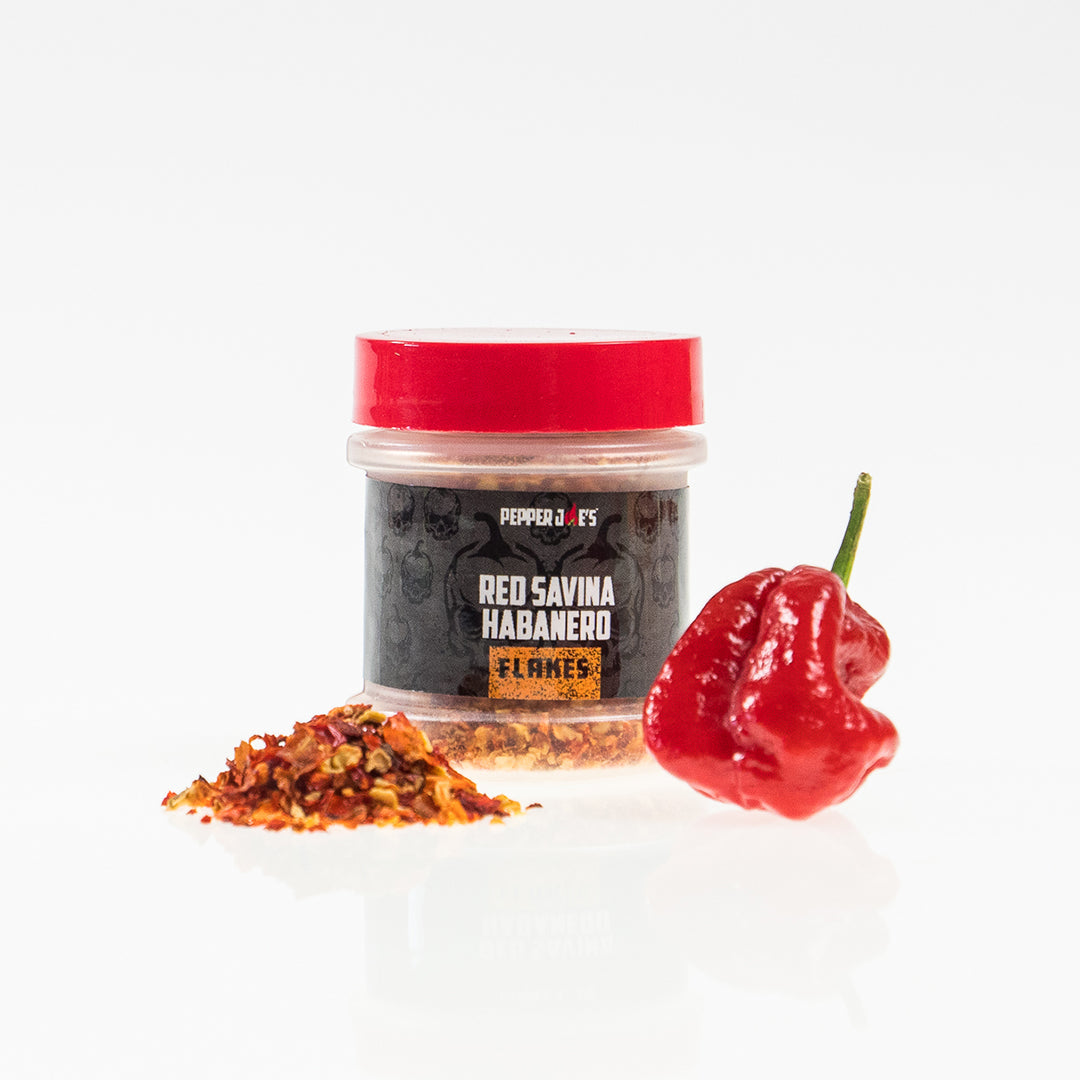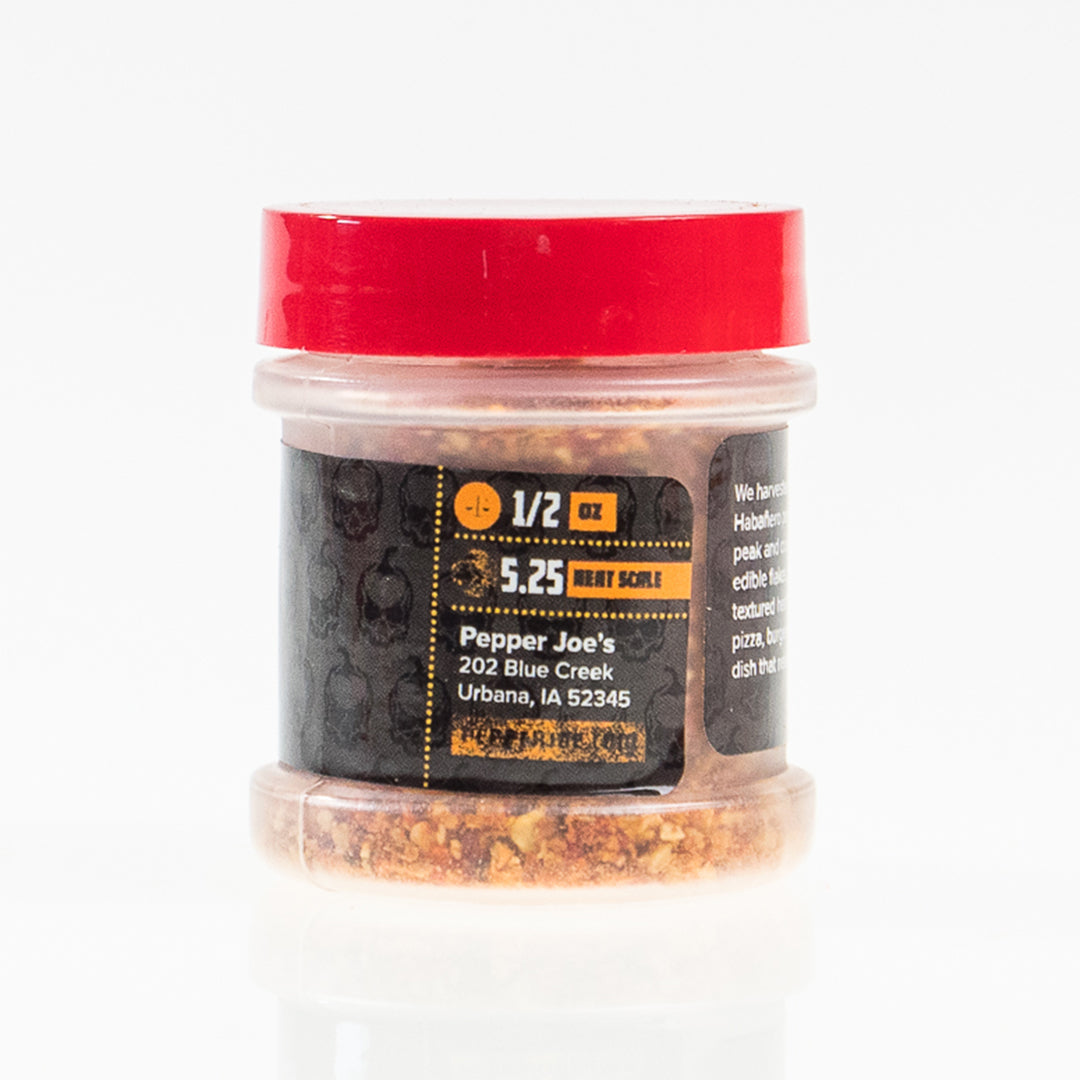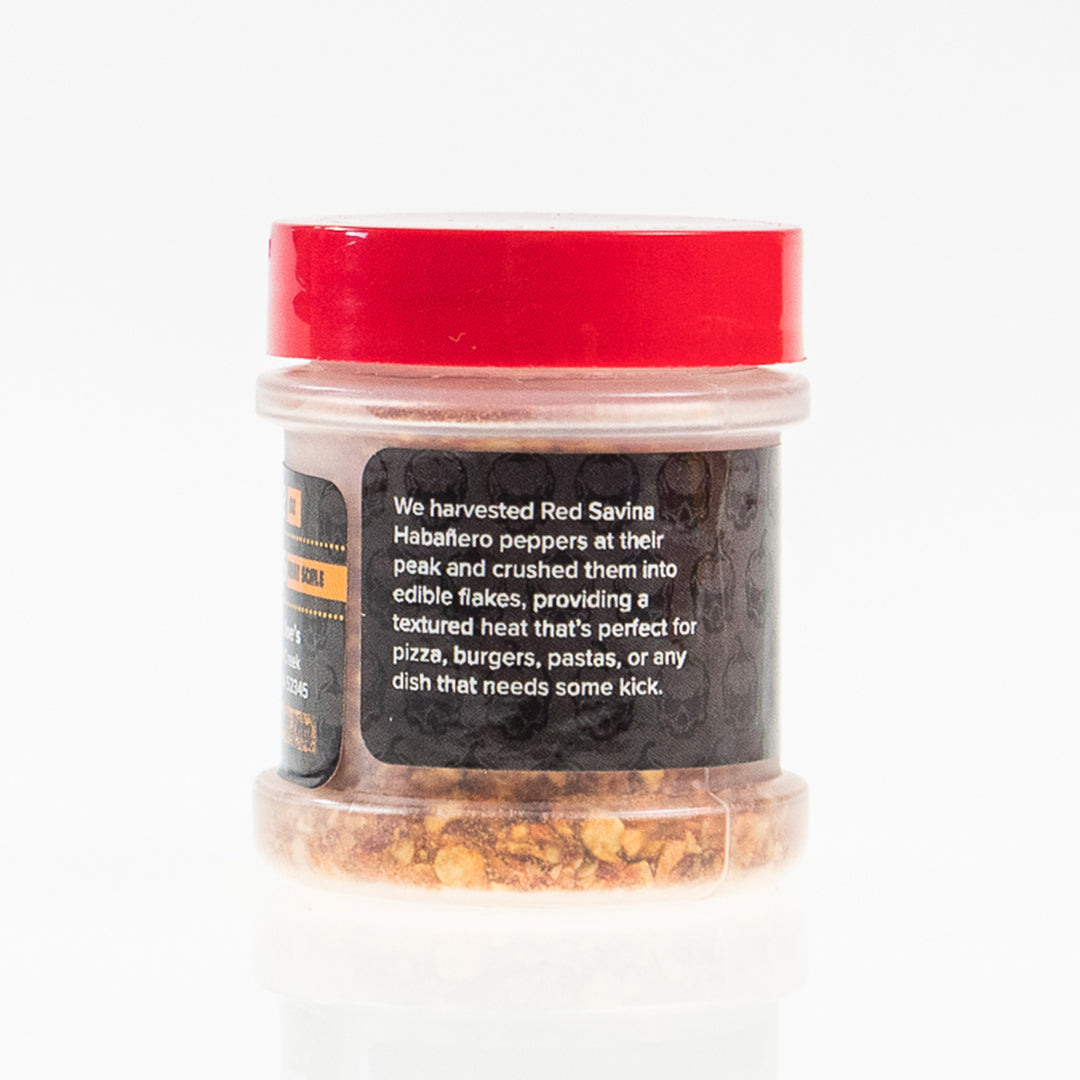 Yum!
Surprising amount of heat! Will be ordering again.
Great great
Now that's a hot pepper shake!
Awesome Product!
This product is fantastic! Use it as you would crushed red pepper with a lot more zing. I would definitely buy them again!