Regular price
$ 3.99
Sale price
$ 2.99
Unit price
per
Sale
Coming Soon
Description:

For a name that's pretty menacing, these peppers look like such adorable and delectable cuties, but don't be fooled! The Satan's Kiss pepper, also called Baccio Ciliegia Piccante, is a tiny Italian heirloom packed full of surprising heat that will knock your taste buds loose!

These compact pepper plants grow anywhere between 2-3 ft. tall, growing plenty of these tiny, golf ball-shaped pods that ripen from green to a purplish red. The name ciliegia piccante means "spicy cherry" in Italian, and that's exactly what they look like! With beautiful colors, you could grow Satan's Kiss as a nice ornamental pepper plant that will look very unique from other plants in your garden.

Satan's Kiss Pepper has a sweet taste with a spicy kick to it. How about a plate of them next to some of our cherry tomatoes? We love these heirloom peppers when stuffed and grilled, but you should definitely try stuffing them with anchovies and mozzarella and then grilling them as they do in Italy. Satan's Kiss is a medium-hot pepper that will be the perfect manageable heat for a party.

Species: Capsicum Annuum
Heat Level

: 40,000-50,000+ SHUs

Type

: Medium Hot

Flavor: Sweet
Origin

: Italy

Pod Size: 2"
Plant Height: 2-3 ft.
Days to Harvest

: 85+ Days

Try growing rare pepper varieties with our Rare & Exotic Pepper Seeds!
Specifications:

Heat Level:

Plant size: 2-3 ft.
Pod size: 2"
Origin: Italy
Species: Annuum
SHU: 40,000-50,000
Click here for all of our tips and videos to grow your peppers!
Click here for plant care instructions
View full details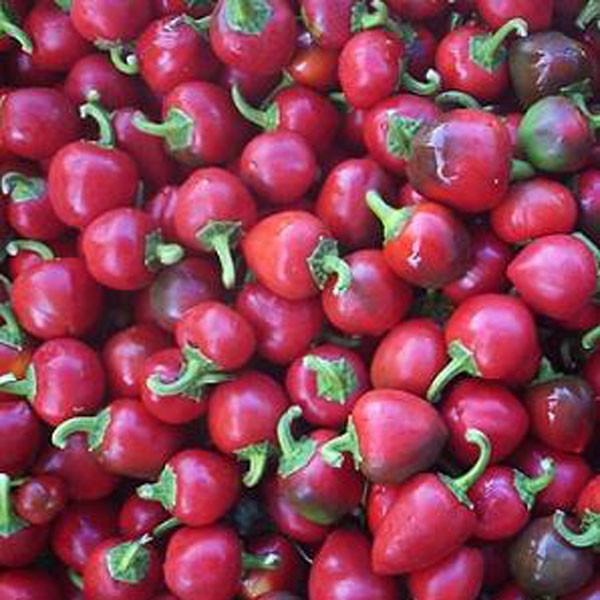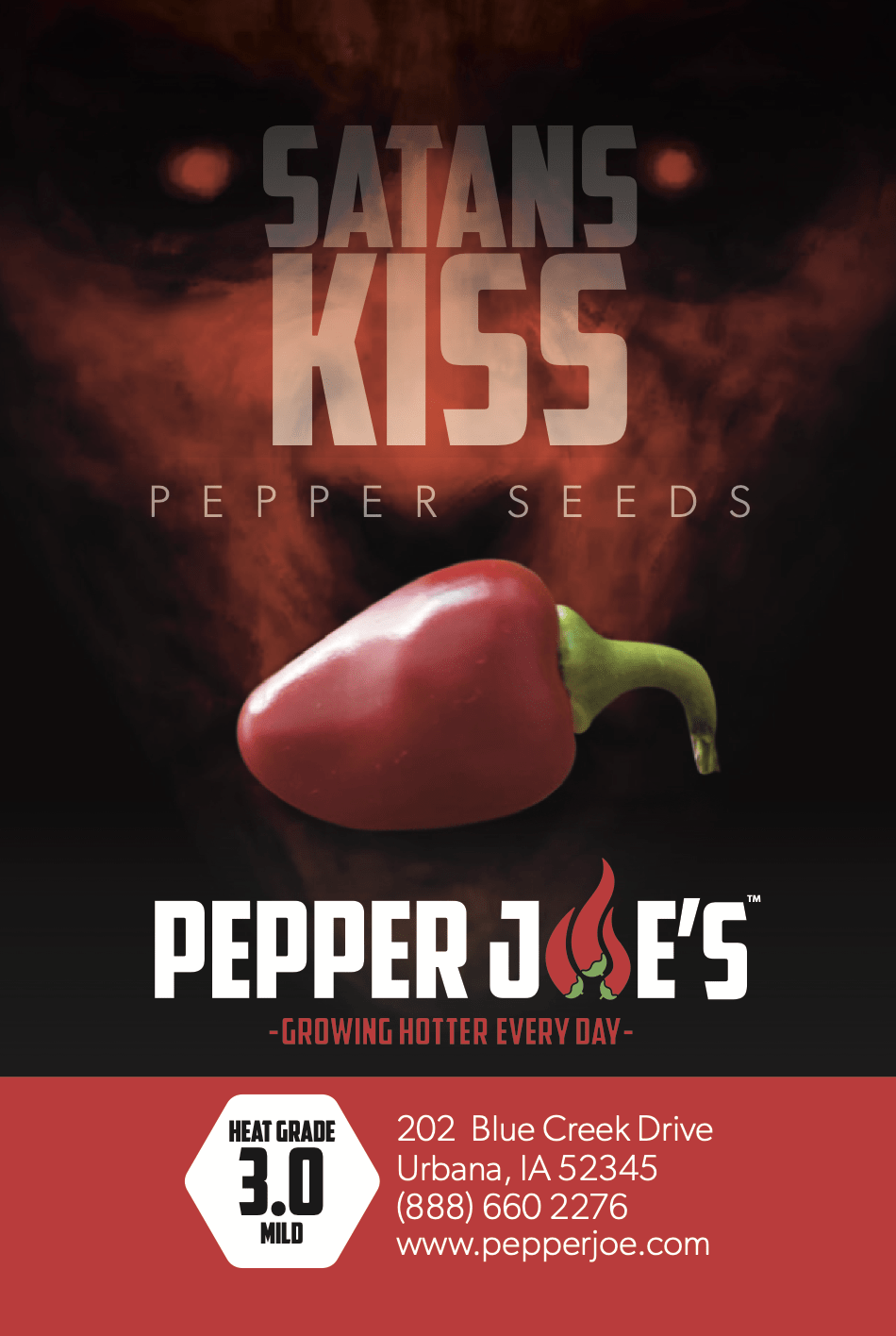 Satan's Kiss Pepper Seeds
Great seeds
I only planted a few seeds and they sprouted quickly, good quality seeds, the plants are growing and healthy! Thank you!
Satan's Kiss Pepper Seeds
I planted 3ea seeds in each starter pod and they all had at least one seed sprout. They all died but that was my fault, I will purchase again this season.