SKU: Mash-YellowBonnet9oz
Regular price
Sale price
$ 9.99
Unit price
per
Sale
Coming Soon
Description:

Seeking Scotch Bonnet puree to make delicious hot sauces or to add to your delightful culinary dishes? We created the Scotch Bonnet Mash Puree for you Scotch Bonnet lovers, ensuring even distribution of medium heat and pure flavor.

This was traditionally made through fermentation process that is then aged to perfection to transform into a gorgeous and wonderful hot pepper mash that you can utilize into anything. This beauty is a delicious fermented puree with only four simple ingredients: Yellow Scotch Bonnets, salt, citric acid, and acetic acid. If you're a fan of heat or slowly expanding your horizons, you cannot go wrong with the aromatic pepper mash that has Scotch Bonnets ranking 100,000-350,000+ SHUs that's sure to mediocrely burn your tongue.

Add this to your favorite pasta dishes, marinades, chilis, dips, condiments, bagels with cream cheese, pizza sauces, and ramen.

Heat: Hot

Size: 9 oz

DISCLAIMER: Keep out of reach of children and animals. Do not use if you have respiratory issues. A small amount will heat up any dish. Use sparingly if your tolerance for heat is low.

Can't live without spicy food? Check out all the spicy food products we carry like beef jerky, hot sauces, spicy cheese, spicy snack sticks, and more!

Want to grow the seeds? Check out our Scotch Bonnet seeds and Scotch Bonnet pepper plants.
Specifications:

Heat Level:
Click here for all of our tips and videos to grow your peppers!
Click here for plant care instructions
View full details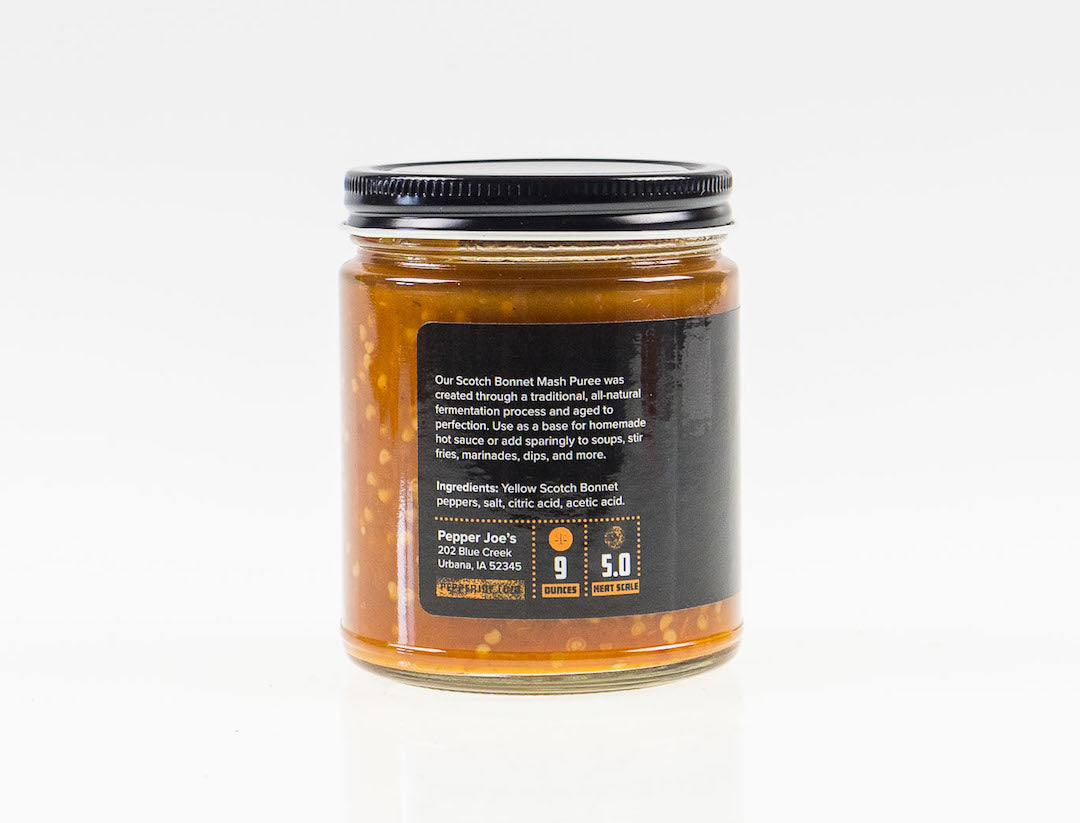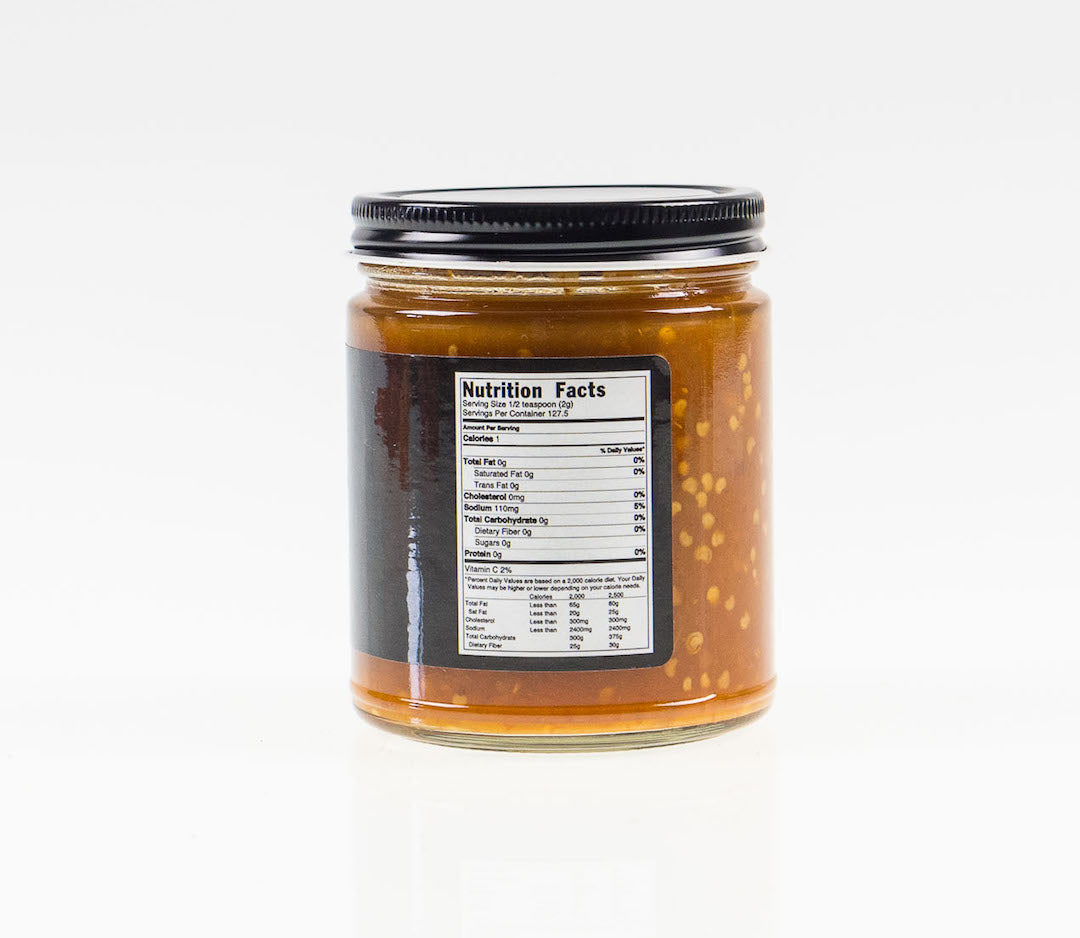 Excellent Flavor
The Scotch Bonnet purée is fantastic and pairs nicely with so many foods! I love it on my morning eggs and really compliments pizza or burgers. Has a flavor that I find to be similar to the Carolina Reaper purée but not so much heat.
great flavor
This is really a great product, great mix of heat, salty, and sour. It is like a great hot sauce with the liquid removed. So versatile, use it straight, or mixed in food or while cooking. I plan to extend my supply of this type of mash with other varieties. It may become my preferred way to use peppers besides powders.I am already about 1/2 way through the jar!
Scotch Bonnet Mash
Perfect. Now I don't have to go from store to store shopping for some peppers.