Regular price
$ 6.99
Sale price
$ 5.99
Unit price
per
Sale
Coming Soon
Description:

Came for the peppers but stayed for the flakes and powders? GOOD! The mad scientist at Pepper Joe's captured the spirits of fresh red Ghost Peppers and CRUSHED THEM INTO EDIBLE FLAKES that you can sprinkle lightly or obsessively on anything! Mix in this haunting concoction with your burgers or chili as you cook or simply sprinkle the flakes on your freshly baked pizza to create a beautiful hellscape of heat, flavor, and euphoria.

The Ghost, also known as the Bhut Jolokia, originated from India where this was known as the world's hottest pepper in 2007 and the first pepper to hit the 1 million SHUs mark. With 900,000 – 1,000,000 SHUs, you're definitely not going to miss out on heat! Have this in your pantry, take with you on your adventurous trips for when you need incredibly scorching heat, or add a bit more for those friends and family members who think they can handle some impressive heat and watch them reach for their glass of water.

Heat Level: Super Hot

Size: ½ oz




DISCLAIMER: Keep out of reach of children and animals. Do not use if you have respiratory issues. A small amount will heat up any dish. Use sparingly if your tolerance for heat is low.

Try our other Ghost Pepper varieties:
Ghost Pepper Seeds - Bhut Jolokia Pepper Seeds, Giant Ghost Pepper (Giant Bhut Jolokia Pepper) Seeds, Yellow Ghost Pepper (Bhut Jolokia) Seeds, Ghor-Pion Pepper Seeds, Chocolate Ghost Pepper Seeds, Jay's Peach Ghost Scorpion Seeds, Peach Ghost (Peach Bhut Jolokia) Seeds, Orange Ghost Pepper Seeds, Bhut Orange Copenhagen Seeds, Bhut Jolokia Purple Pepper Seeds, White Ghost (Bhut Jolokia) Pepper Seeds, Neyde Black Ghost (Bhut Jolokia) Pepper Seeds, Ghost Pepper Seeds 4 Pack

Can't live without spicy food? Check out all the spicy food products we carry like beef jerky, hot sauces, spicy cheese, spicy snack sticks, and more!

Other Ghost Pepper Products:
Specifications:

Heat Level:
Click here for all of our tips and videos to grow your peppers!
Click here for plant care instructions
View full details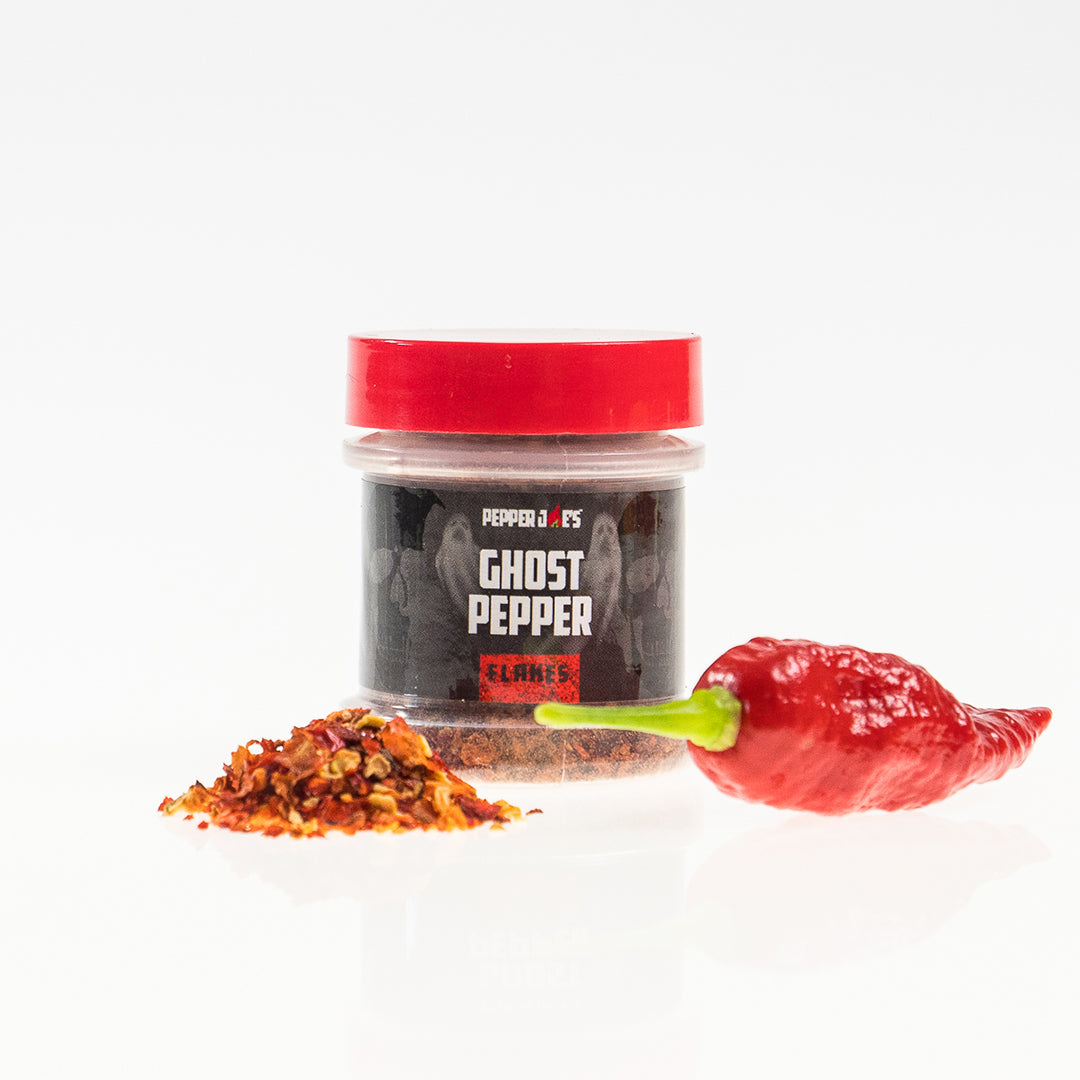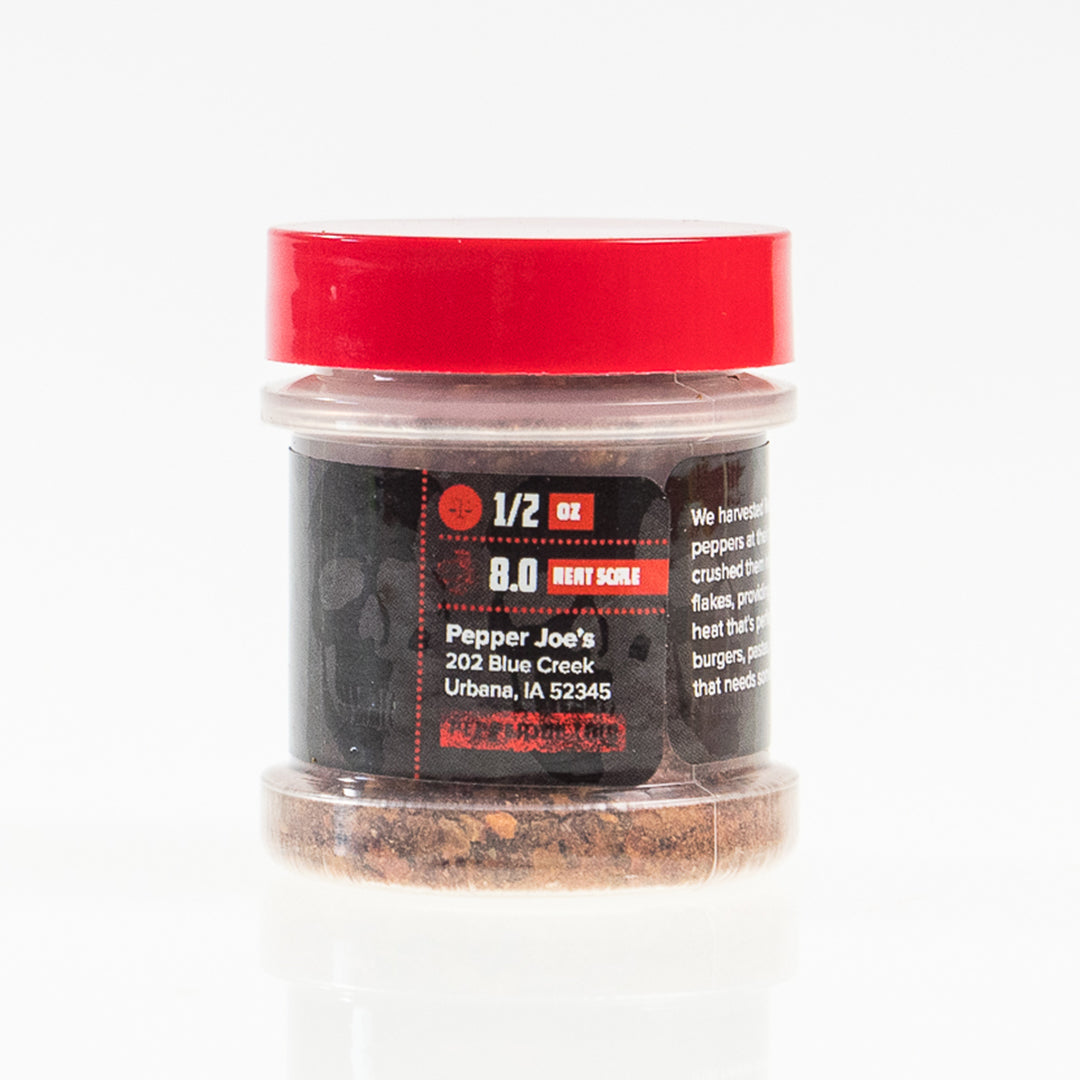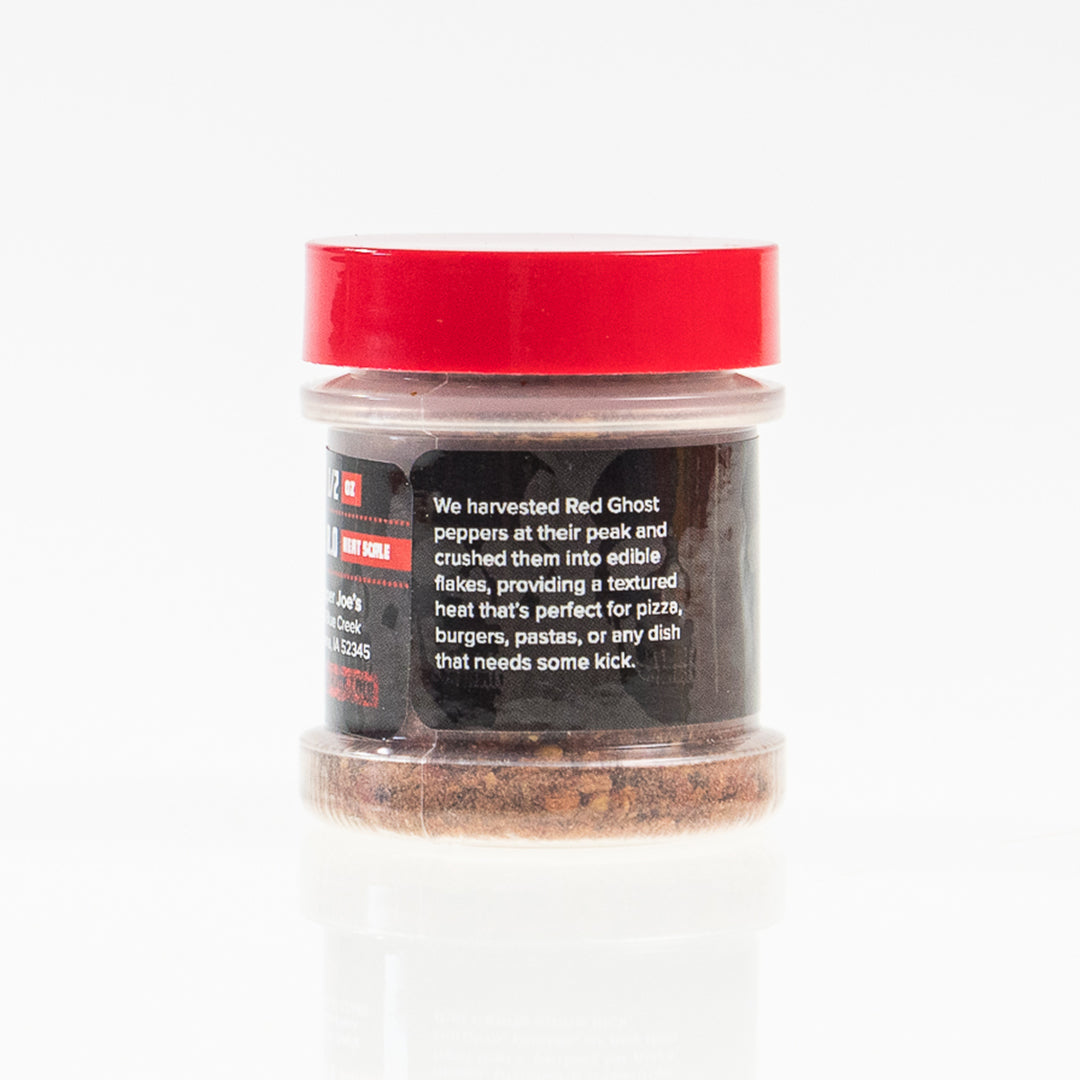 Ghost pepper flakes are awesome
They have plenty of heat, I put it on almost everything!
Great Product
The pepper flakes, powder and sauce that I ordered were great. This is good stuff.
Ghost pepper flakes
I love them,nice and spicy.