Regular price
$ 5.99
Sale price
$ 3.99
Unit price
per
Sale
Coming Soon
Description:

Want to increase the heat 100 times more? With a heat level of 1,550,000 – 2,000,000 SHUs, our Sriracha Trinidad Moruga Scorpion powder is so hot that it's like a lingering wave of lava that will have you gasping for air. If you love superhot peppers and crave intense heat that could make you tear up and sweat, then the Sriracha Trinidad Moruga Scorpion Powder is the perfect spice for you!

We created the extremely hot spice by harvesting Trinidad Moruga Scorpion peppers at their freshest and crushed them into fiery dust before combining the Moruga Scorpion with a perfect balance of Sriracha powder and dashes of garlic, vinegar, salt, and sugar. You'll be welcome with beautiful flavors of the Sriracha powder before you'll get hit by the overwhelming heat of the Moruga Scorpion that'll set your head ablaze in a rising sweltering heat. If this is the level of heat you're looking for, don't wait any longer!

This spicy seasoning is perfect for adding to a wide range of food such as wings, hot sauces, marinades, grilled meat, vegetables, casseroles, pasta dishes, and cocktails. Use this when you're wanting to get creative with your flavors, and take it with you on your adventures for when you have heat cravings.

Heat: Extra Hot

Size: 2 oz

Features: Plastic shaker jar with sift & spoon lid combo

Storage: Store in a cool, dry place not exceeding 75 degrees

Ingredients: Pure Moruga Scorpion Chili Powder, Sugar, Maltodextrin, Salt, Dextrose, Spices, Garlic Powder, Paprika (color), Yeast Extract, Dried Hot Sauce (Hot Sauce (Aged Red Cayenne Pepper, Distilled Vinegar, Salt, Garlic Powder), Maltodextrin), Vinegar Powder (Maltodextrin, White Vinegar), Extractives of Paprika, Citric Acid, Pineapple Juice Powder (Maltodextrin, Pineapple Juice), Malic Acid, and less than 2% Silicon Dioxide and Canola Oil added as processing aids.

NO MSG, NO GMO

DISCLAIMER: Keep out of reach of children and animals. Do not use if you have respiratory issues. A small amount will heat up any dish. Use sparingly if your tolerance for heat is low.

Can't live without spicy food? Check out all the spicy food products we carry like beef jerky, hot sauces, spicy cheese, spicy snack sticks, and more!
Specifications:

Heat Level:
Click here for all of our tips and videos to grow your peppers!
Click here for plant care instructions
View full details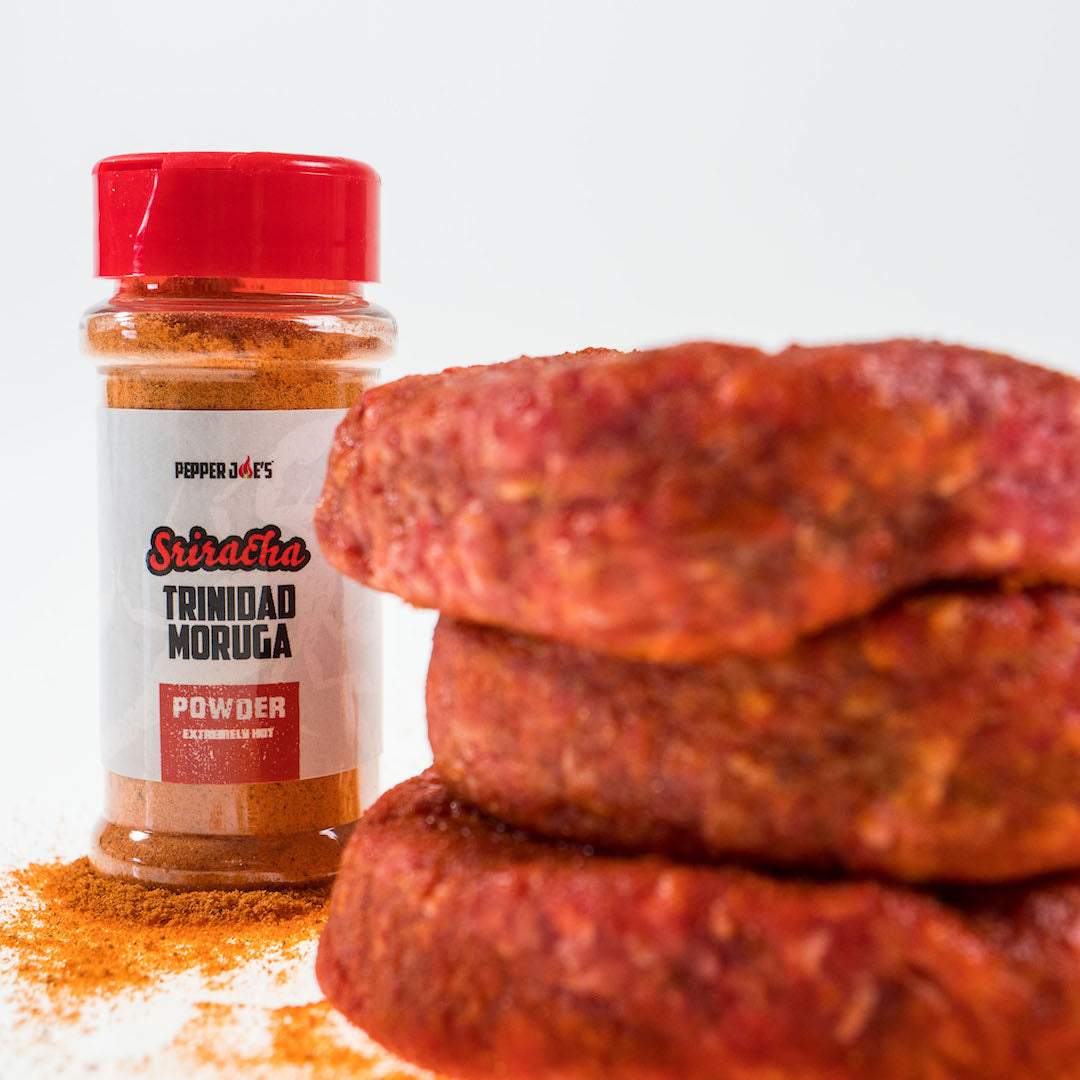 Spicy
Love this . Wakes up your food
Great
I got this for my wife and she loves it.
It says extremely hot…but I was expecting more
It has a nice flavor, especially when mixed with salt but I was expecting more heat. Worth the purchase price but was it worth the purchase price + the shipping costs? I don't know.