Regular price
$ 2.99
Sale price
$ 1.99
Unit price
per
Sale
Coming Soon
Description:

These peppers may look like Thai Chili peppers, but don't get them confused! Sweet Chili Peppers don't have the same flavor whatsoever, as their heat levels register at 0 SHUs. You'll be disappointed if you were looking for something with a lot of heat. But if you weren't and wanted something sweet and tasty, well then these peppers are for you!

These pepper plants produce many of these 2-3" long fruits that have a typical oblong shape for chili peppers. They will have smooth shiny skin and crisp texture. Peppers will ripen from light green to red when they mature, and it's recommended to harvest them at red to get the most flavor out of these pods.

The Sweet Chili pepper is a delicious, flavorful fruit that you must not miss out on. It has a sweet taste with some heat packed in there, so be careful taking a bite of it. We're not sure of the heat level of this mysterious pepper, but life wouldn't be fun without some mysteriousness!

Species: Capsicum Annuum
Heat Level: 0-? SHUs
Type: Mild
Flavor: Sweet
Origin: Unknown
Pod Size: 2-3"
Days to Harvest: 70+ Days

Grow more sweet tastiness with Sweet Pepper Seeds and Sweet Pepper Plants!
Specifications:

Heat Level:

Pod size: 2-3"
Origin: Unknown
Species: Annuum
SHU: 0
Click here for all of our tips and videos to grow your peppers!
Click here for plant care instructions
View full details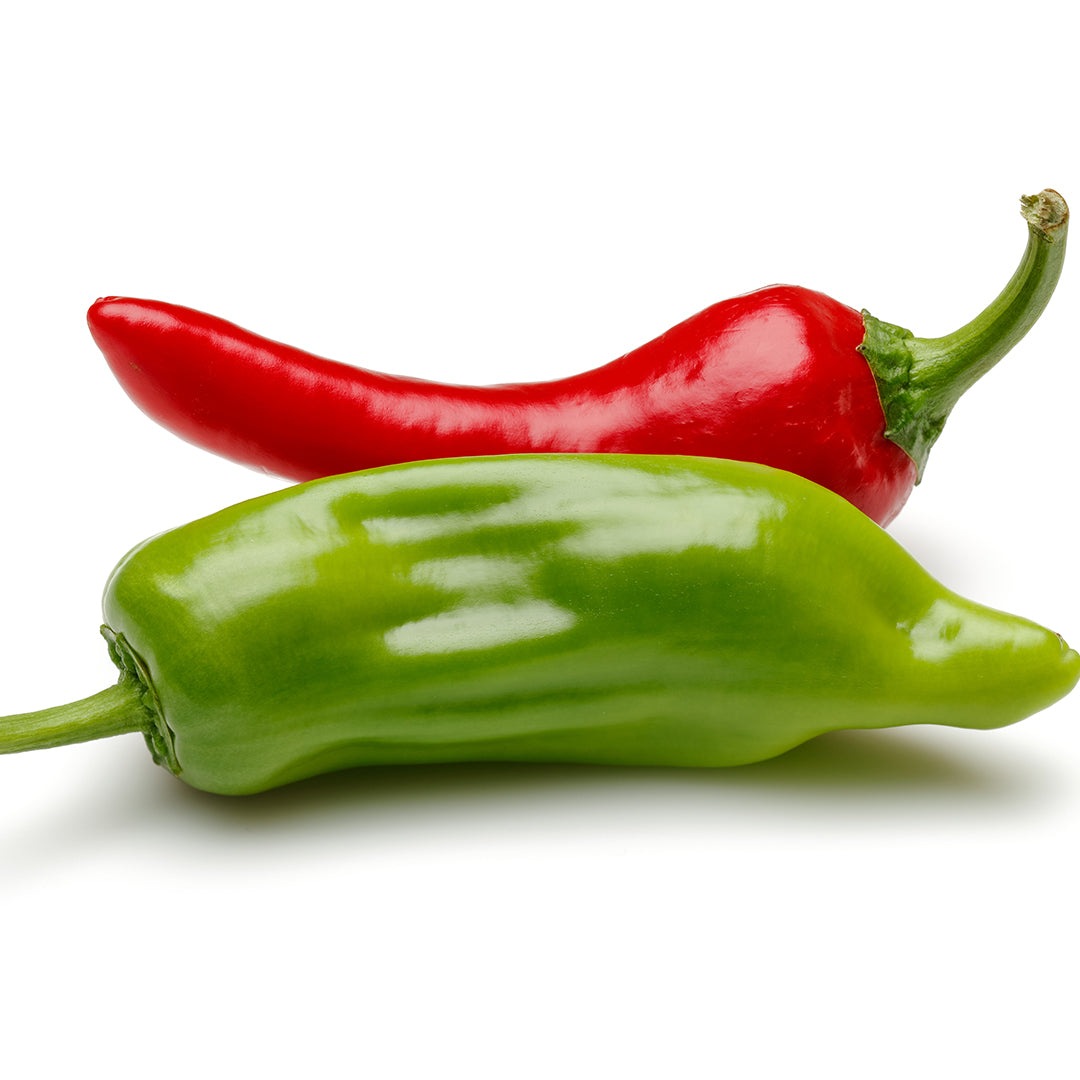 Seeds sprouted faster then we hoped.
Just got the seeds
My hopes are very high for this pepper! I'm hoping it's not ripping' hot. This is all because I watch Jamie Oliver and he always uses these gorgeous red chilies. I'm hoping either this pepper will be the one he uses or the Pepper Joe's Cayenne pepper (that's more likely since he does like hot and spicy). Will let you know when I have a drop to taste test!
Andrea from Jersey
Mixed results
I've had these seeds planted in planters inside for over 3 weeks and have only about 50% germinate so far. Seeds I've had stored in my refrigerator over 2 years had better results. Not a complete waste but expected better results under perfect conditions.