Regular price
Sale price
$ 4.99
Unit price
per
Sale
Coming Soon
Description:

The Habanero chili dates back over 8.500 years old, when it originated from the Amazon and spread to Mexico. Spanish colonists disseminated this pepper to other areas of the world, becoming so popular that taxonomists at the time mistook the pepper's origin for China (hence where the term Capsicum chinense came from).

Habanero pepper plants average around 4 ft. tall, but they can grow much higher when planted directly into the soil in warmer climates. Often compared to the Scotch Bonnet pepper, they both have thin, waxy flesh that shines incredibly bright in the sunlight. These peppers mature from a mustard green to their signature orange color.

The Habanero pepper is incredibly popular across Mexico and much of Central and South America, with the Yucatán Peninsula being the largest producer of these peppers in the world. These peppers boast a wonderfully sweet and fruity flavor, with some noting a subtle smoky taste, and contain heat levels as high as 350,000 SHUs! This was considered world-record heat in 1999, when the Habanero pepper was listed by the Guinness World Records as the world's hottest pepper. Habaneros are an integral part of Yucatecan food, accompanying most dishes, either as itself or purée or salsa.

Species: Capsicum Chinense
Heat Level

: 100,000-350,000

Type

: Hot

Flavor: Sweet, Fruity, Smoky
Origin

: Amazon, reaching Mexico

Pod Size: 2-3"
Plant Height: 4 ft.
Days to Harvest

: 90-100 Days

Try out our other Habanero Pepper Seeds and Scotch Bonnet Seed varieties, or if you're looking to get an early start on growing, buy our Habanero Pepper Plants.

We also carry Habanero Snacks & Spices for you to enjoy or add to any food you like!
Specifications:

Heat Level:

Plant size: 4 ft.
Pod size: 2-3"
Origin: Mexico
Species: Chinense
SHU: 100,000-350,000
Click here for all of our tips and videos to grow your peppers!
Click here for plant care instructions
View full details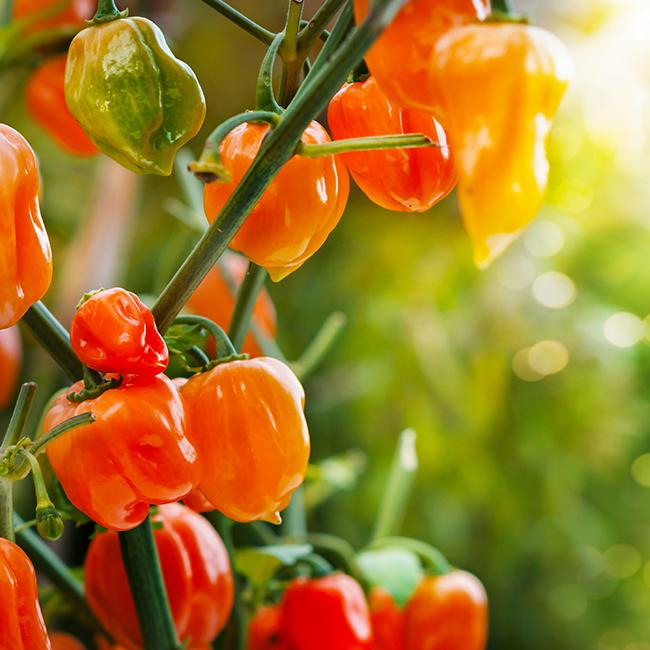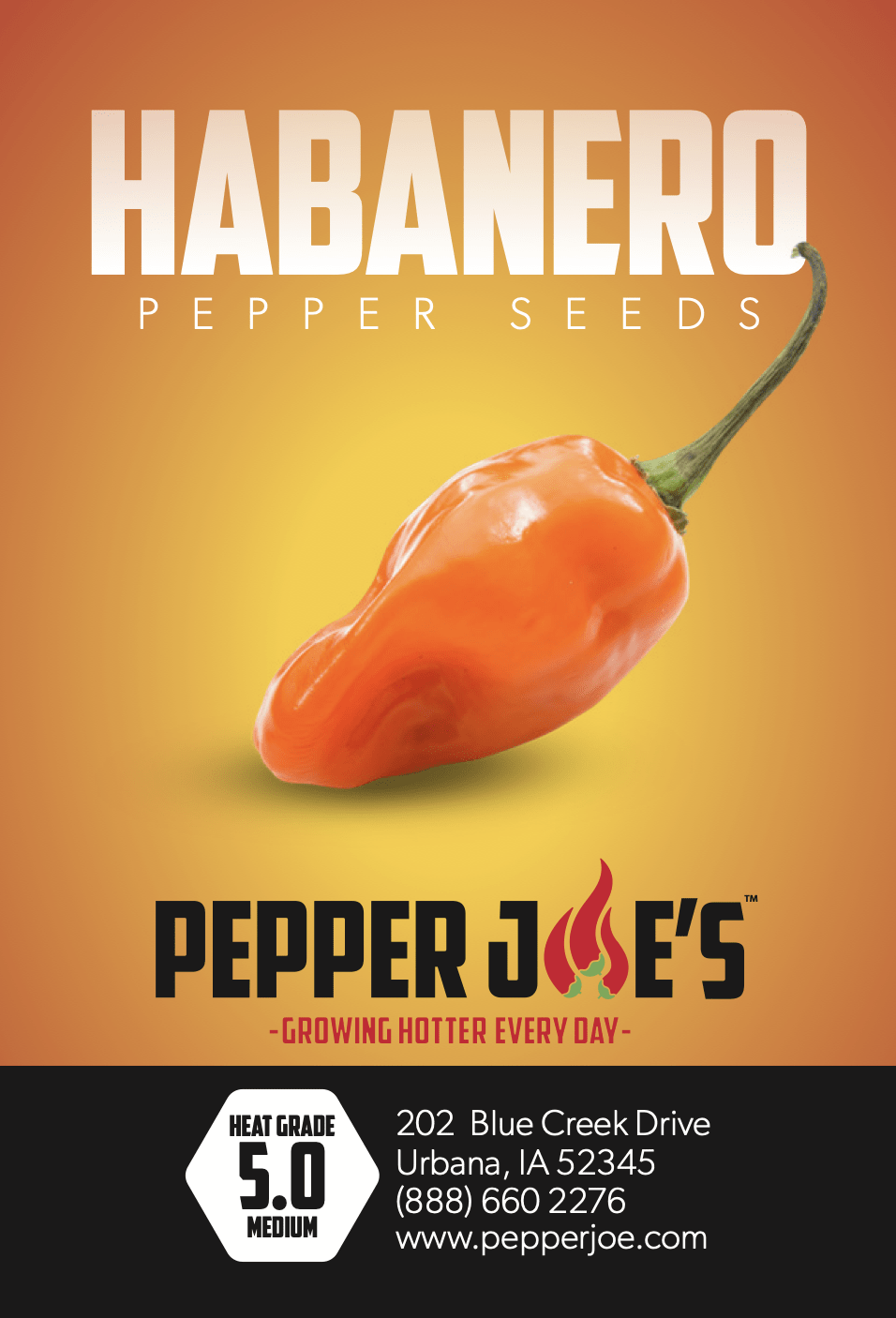 Habanero seeds
Not sure if I did something wrong, but my seeds didn't sprout 😔
Thank you for taking the time to provide us with feedback. We are sorry to hear that these did not sprout. Our customer service team would be happy to take a look at this and provide resolution. Please contact us by emailing customerservice@pepperjoe.com.
I was happy with the time frame of order but only 50% of seeds germinated
Fast shipping
I have some planted in starter pods however I am no green thumb. I hope to see some sprouting soon. Shipping was awesome, easy and quick. Will order again