A super-hot pepper, the 007 Pot Red is another variation of the 7 Pots.
Regular price
$ 4.99
Sale price
$ 3.99
Unit price
per
Sale
Coming Soon
Description:

The 007 Pot Red Pepper is another super hot variation of the 7 Pot peppers. Coming to us from the Caribbean, this is a hybrid cross between the Trinidad 7 Pot and the Naga Morich, developing with it some intense heat and flavor!

007 Pot Red peppers grow up to 2" long with an irregular, bumpy shape. Pods will produce a stinger - kind of like Scorpion peppers - as an indicator of their intense heat and will change colors from green to red at maturity. Please note: this strain is still unstable. Your growth results could vary from this description.

The 7 Pot varieties are named for the ability to spice up 7 pots of stew with one pod. That being said, the 007 Pot Red pepper's taste is fruity, almost floral, but has serious heat that makes it ideal for drying and grinding into chili powder.

Species:

Capsicum Chinense

Heat Level

:

800,000-1,268,250

SHUs

Type:

Super Hot

Flavor: Fruity, Floral
Germination Rate: 91-96%

Origin

:

Trinidad & Tobago

Pod Size: 2"

Days to Harvest

: 160

Days

Enjoy our other Super Hot Pepper Seeds and Super Hot Pepper Plants! We carry plenty of varieties in our Pepper Seed Collection for you to grow in your very own backyard!
Specifications:

Heat Level:

Germination rate: Estimated 91-96%
Pod size: 2"
Origin: Trinidad & Tobago
Species: Chinense
SHU: 800,000-1,268,250
Click here for all of our tips and videos to grow your peppers!
Click here for plant care instructions
View full details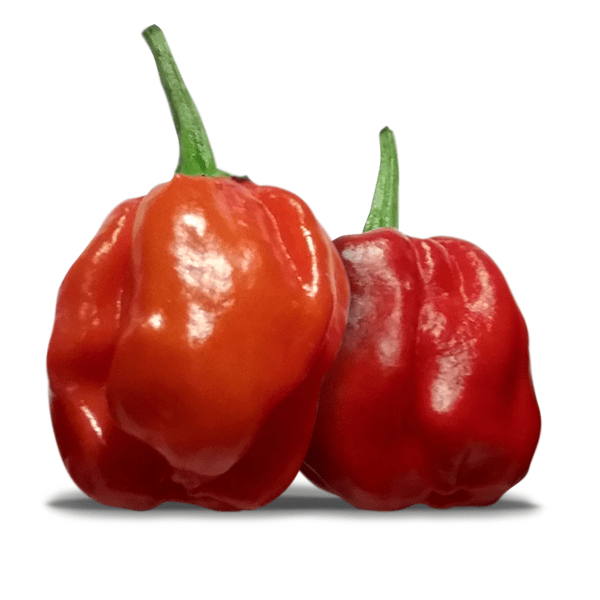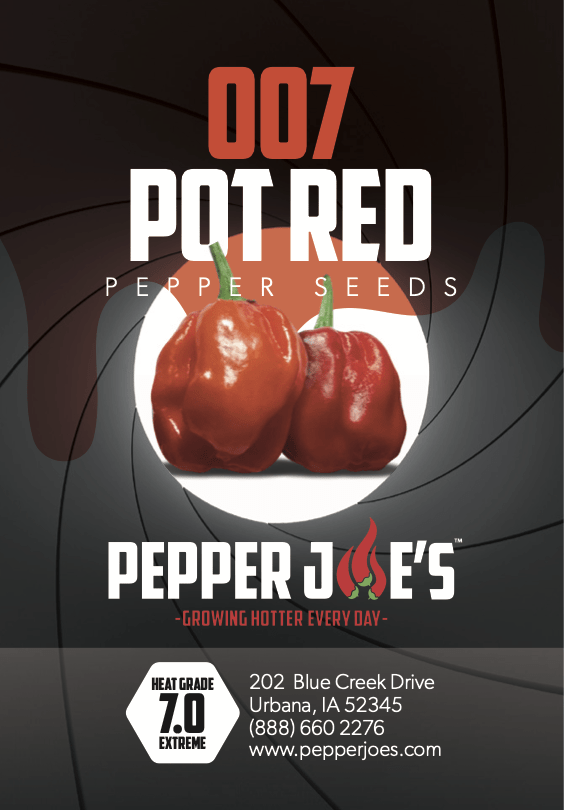 From mystery seed pack
Update on my random seed that was 007 pot red. Amazing heat and spicy. I'm in Louisiana currently in December and this plant just won't stop growing. Next week will be very cold for us so I'll chop the plant down and save it for spring. I may have got lucky but this plant made around 70 peppers the first year. Absolutely amazing pepper, pepper joes came through finally
From mystery seed pack
Amazing pepper growth honestly. I have this pepper plant in a small pot and still has about 75 peppers on it. Very good growth and I have them turning red now. I will let them grow as long as I can before winter hits. Can't wait to try my fist one but patiently waiting! The peppers range in size from medium to large. I see some growing larger than others. I'll save seeds for next year that this plant makes to stabilize it. Great seeds though!