Regular price
$ 6.99
Sale price
$ 5.99
Unit price
per
Sale
Coming Soon
Description:

You can now get your hands on 7 Pot Brain Strain pepper powder if you were unable to grow them during your current growing season! The 7 Pot Brain Strain actually resembles the human brain as it has a wrinkly, bumpy texture. This may creep you out but It's a good thing you can use this powder without feeling you're eating a brain!

Also known as the 7 Pod and nicknamed "7 Pot" for its ability to produce enough heat for 7 pots of soup, this is an extremely rare and special hot pepper that is bursting with flavors. Packed with smoky and fruity flavors with hints of sweetness, you can use this powder for soups, stews, and sauces, and it is especially delicious on a wide range of food like chicken wings and pizza. The 7 Pot Brain Strain's heat level is 1,350,000+ SHUs, so you must use it sparingly!

To create this delicious powder, we harvested 7 Pot Brain Strain peppers at their freshest and ripest and crumbled them into sensational fiery dust. Use this when you're feeling adventurous with your cooking and take it with you to camping and road trips to get your heat fixed.

Heat: Hot

Size: ½ oz

DISCLAIMER: Keep out of reach of children and animals. Do not use if you have respiratory issues. A small amount will heat up any dish. Use sparingly if your tolerance for heat is low.

Can't live without spicy food? Check out all the spicy food products we carry like beef jerky, hot sauces, spicy cheese, spicy snack sticks, and more!

Want to grow the hottest 7 Pot peppers? Check out the 7 Pot seed varieties we carry.
Specifications:

Heat Level:
Click here for all of our tips and videos to grow your peppers!
Click here for plant care instructions
View full details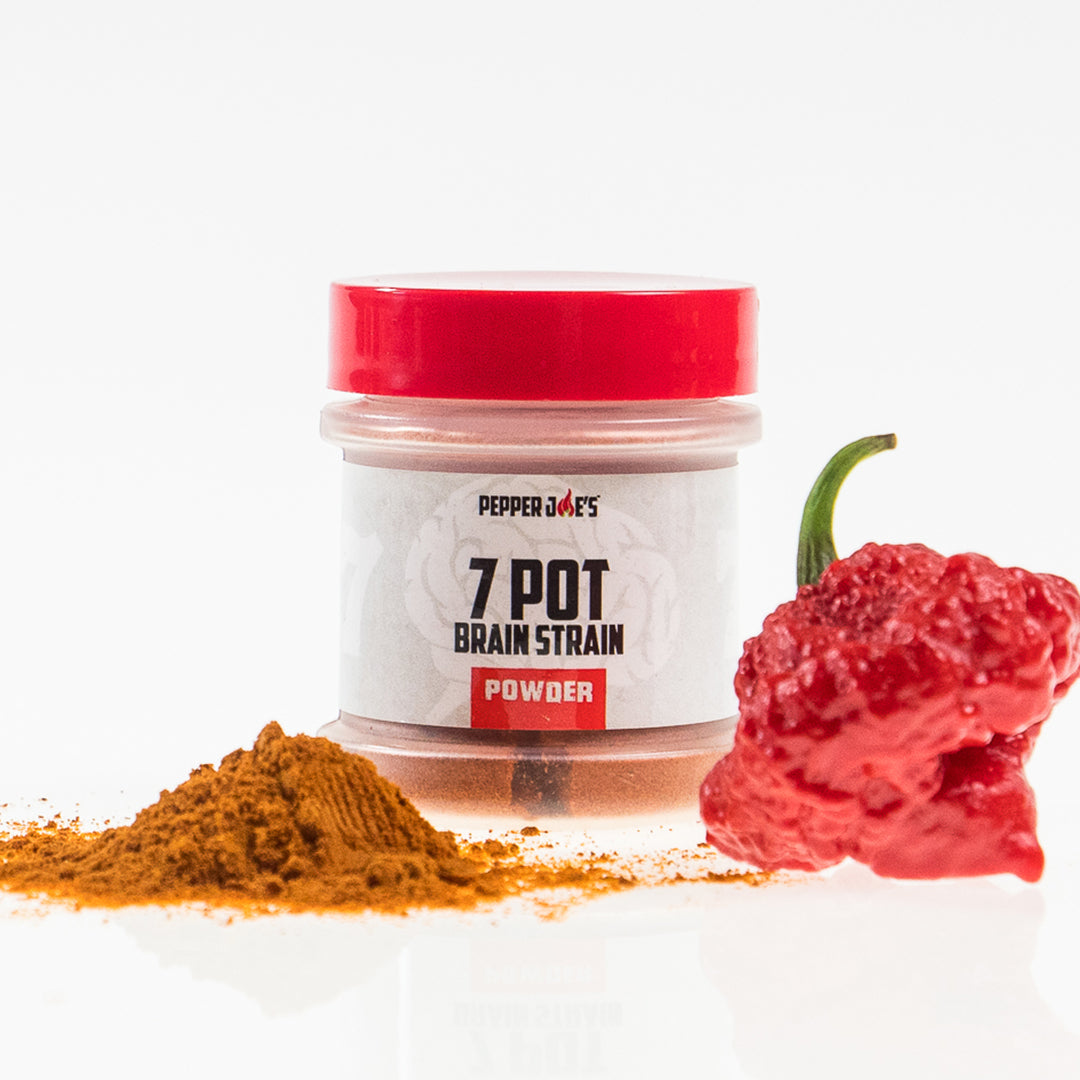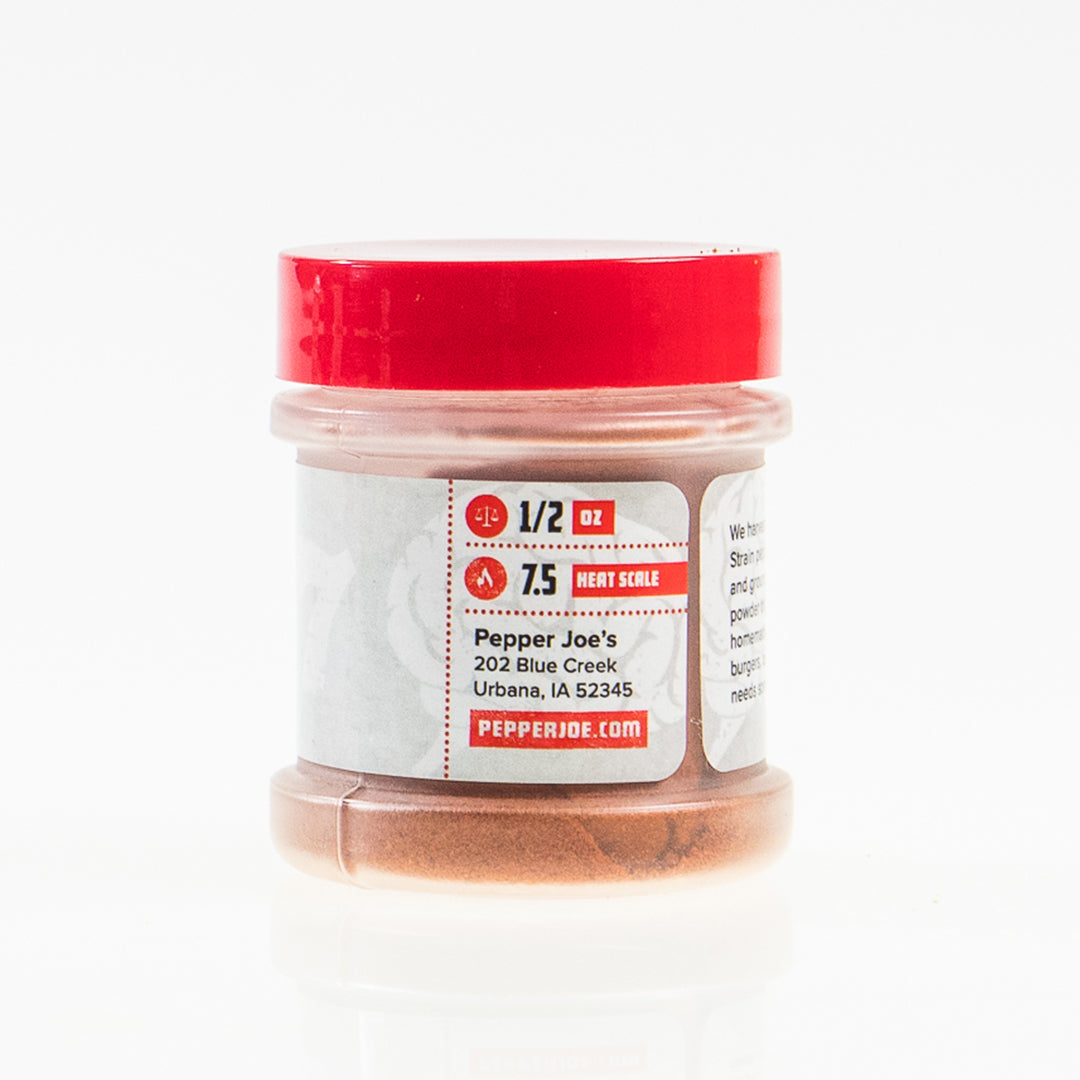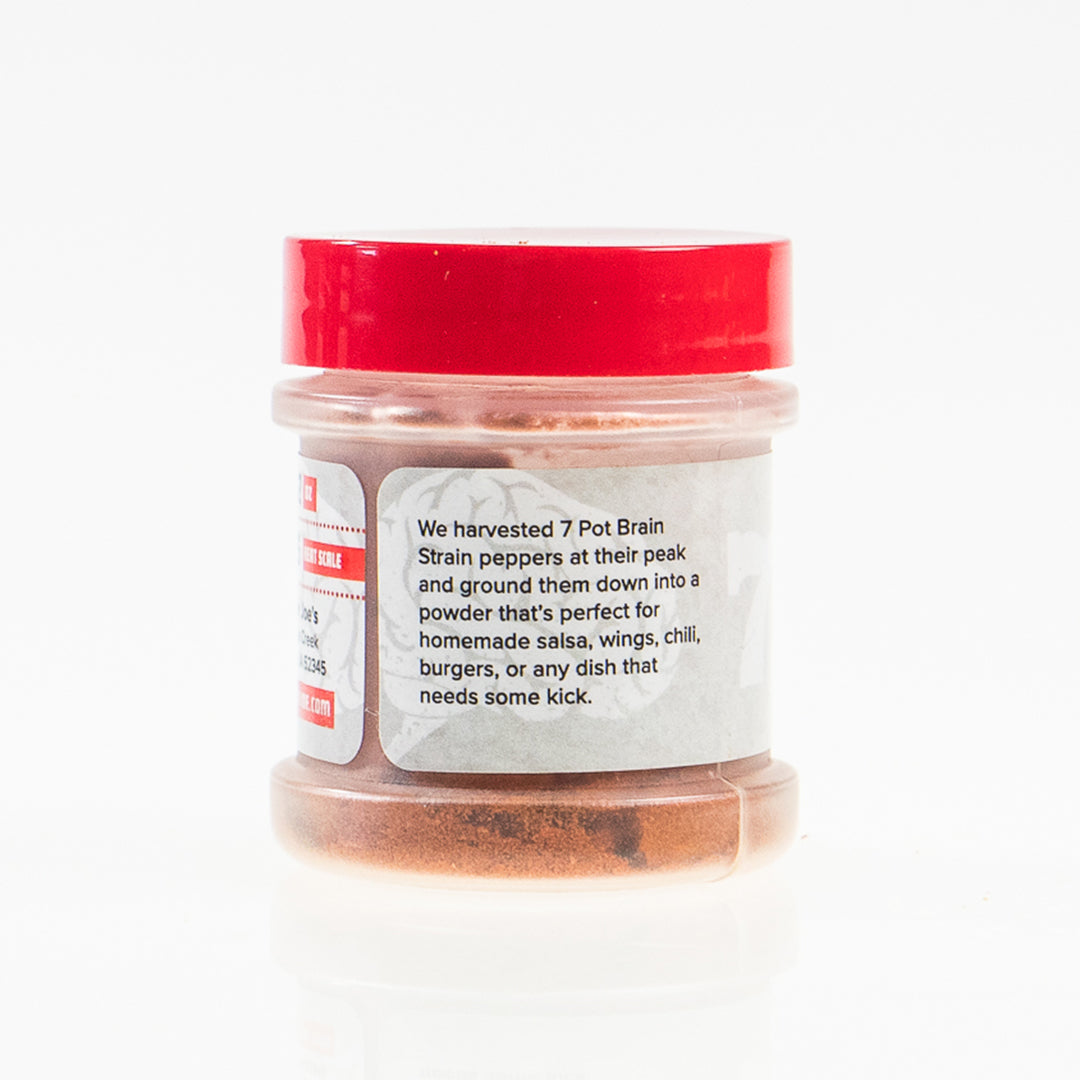 A little goes a long way
I love this powder it only takes a little to spice things up.
Great pepper!
Great little pepper, has a good bite I use it all the time. fast shipping.
7 Pot Brain Strain Pepper Powder