Regular price
$ 7.99
Sale price
$ 6.99
Unit price
per
Sale
Coming Soon
Description:

If you're a big fan of the 7 Pot Jonah's fruitiness, nuttiness, and heat, but wish to avoid the troubles of growing the peppers, add a little spice in your life with our 7 Pot Jonah pepper flakes! You can now use the flakes as a cooking ingredient or a finishing spice to any snack or meal for amazing flavors and impressive heat.

The pepper is nicknamed "7 Pot" for its ability to produce enough heat for 7 pots of soup, so you only need to sprinkle a little to spice up your dish! With a heat level of 800,000 – 1,200,000 SHUs, these fiery flakes were handcrafted with chile heads in mind. To create dangerously hot flakes, we harvested 7 Pot Jonah peppers at their freshest and ripest and POUNDED them into edible flakes. Expect sudden heat to unapologetically attack your tongue and melt your face off.

Use these flakes as an ingredient, finishing spice, or to add beautiful colors to your cooking. Carry this with you for your adventurous endeavors when you crave a touch of heat. Sprinkle lightly because a little goes a long way!

Heat: Super Hot

Size: ½ oz

DISCLAIMER: Keep out of reach of children and animals. Do not use if you have respiratory issues. A small amount will heat up any dish. Use sparingly if your tolerance for heat is low.

Can't live without spicy food? Check out all the spicy food products we carry like beef jerky, hot sauces, spicy cheese, spicy snack sticks, and more!

Want to grow 7 Pot Peppers? Check out the 7 Pot seed varieties we carry.
Specifications:

Heat Level:
Click here for all of our tips and videos to grow your peppers!
Click here for plant care instructions
View full details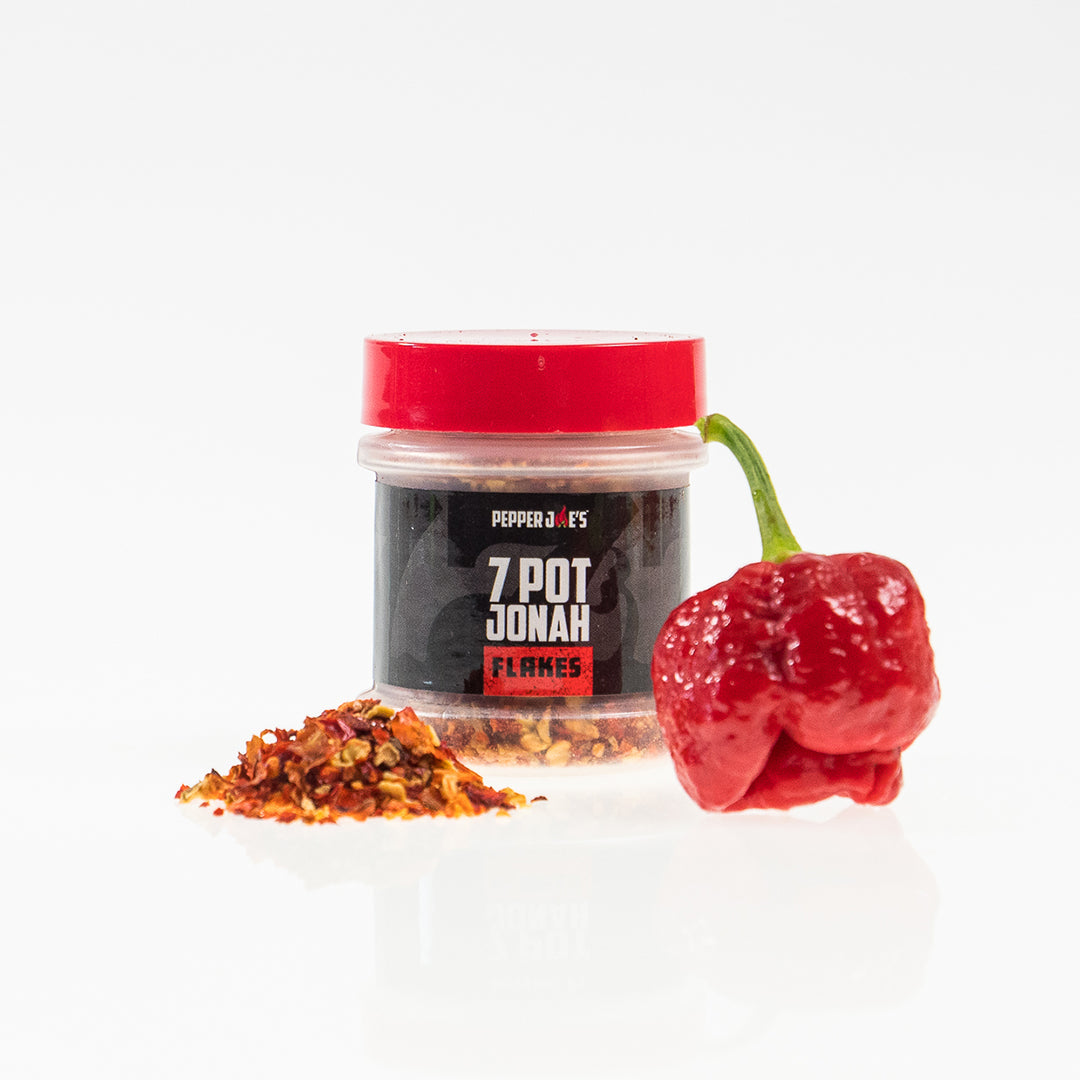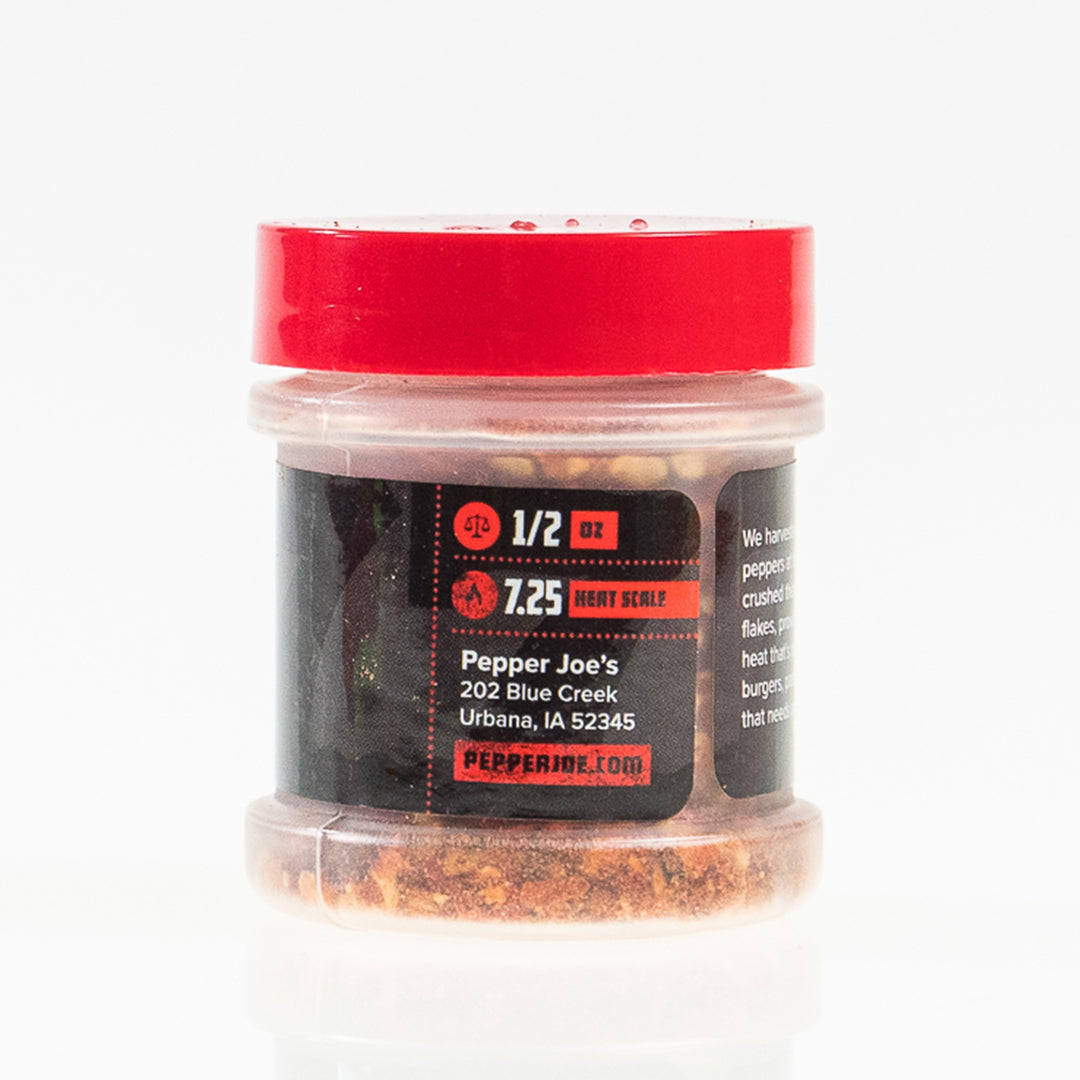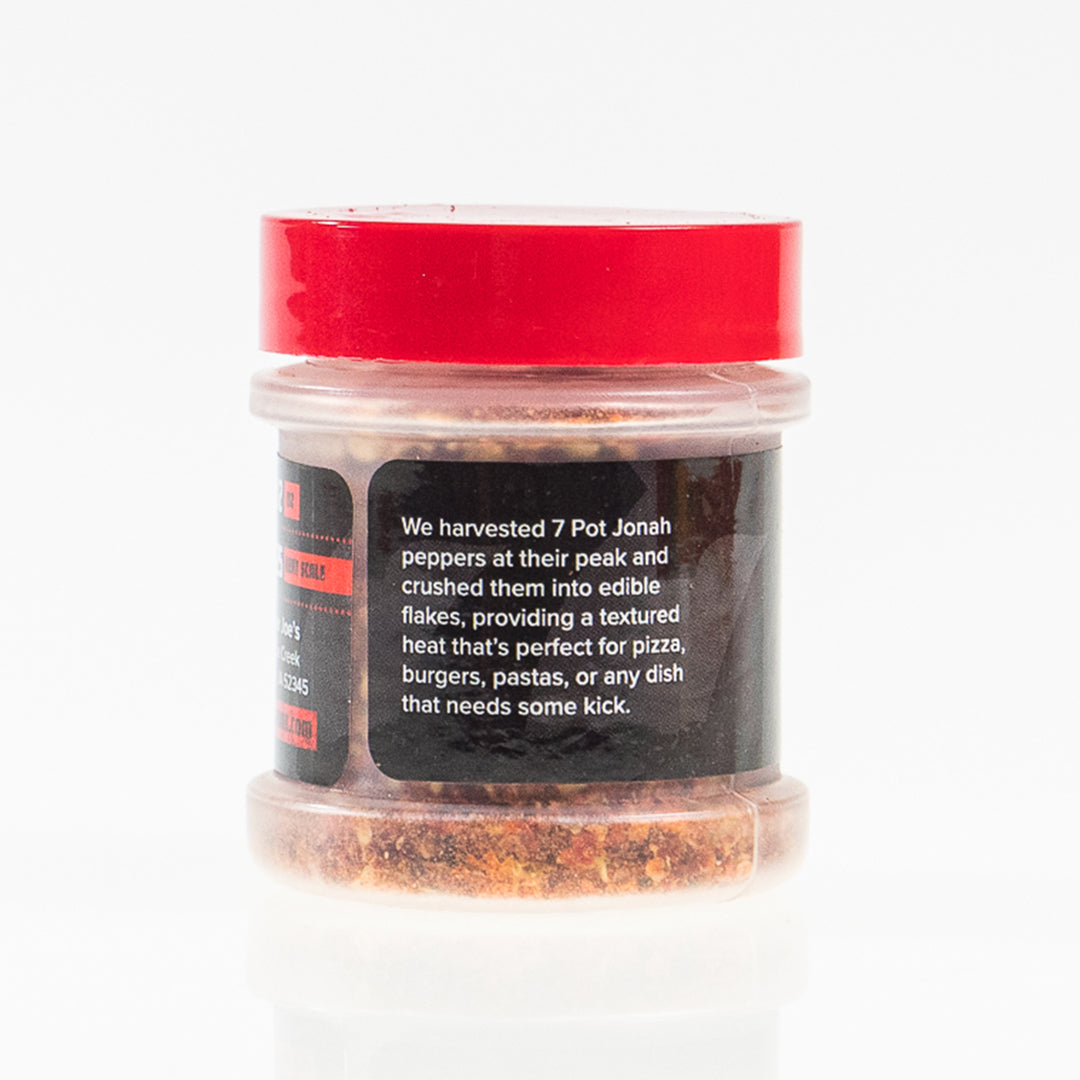 Great product!
Love the hottest salsas which are difficult to find.
Awsome products
Everything is a homerun great flavors and fast delivery these guys are killing it with the flavor profile of things