SKU: Powder-7PotJonahPepperHalfOZ
Regular price
Sale price
$ 4.99
Unit price
per
Sale
Coming Soon
Description:

Made with ripe 7 Pot Jonah peppers freshly grounded into fiery dust, this scorching pepper powder is blazin' hot that you might feel that you're transported to another dimension!

If you love the nuttiness, fruitiness, and sensational heat of the 7 Pot Jonah but don't want to deal with the hassle of growing the peppers, you can't go wrong with the 7 Pot Jonah Powder. This pepper is nicknamed "7 Pot" for its ability to produce enough heat for 7 pots of soup, so you only need a little dash to incredibly spice up your dish! Make sure to use it sparingly as the 7 Pot Jonah's heat level is between 800,000 – 1,200,000 SHUs.

We grew the peppers, harvested them at their ripest and freshest, and grounded them into the perfect seasoning powder so you can enjoy sweating through the heat. The 7 Pot Jonah powder is a great spicy addition to a wide range of foods like chilis, soups, hot sauces, casseroles, and marinades. Use this for when you're feeling adventurous with your cooking or take with you on your adventorous travels!

Heat: Super Hot

Size: ½ oz

DISCLAIMER: Keep out of reach of children and animals. Do not use if you have respiratory issues. A small amount will heat up any dish. Use sparingly if your tolerance for heat is low.

Can't live without spicy food? Check out all the spicy food products we carry like beef jerky, hot sauces, spicy cheese, spicy snack sticks, and more!

Want to grow the coolest 7 Pot peppers? Check out the 7 Pot seed varieties we carry.
Specifications:

Heat Level:
Click here for all of our tips and videos to grow your peppers!
Click here for plant care instructions
View full details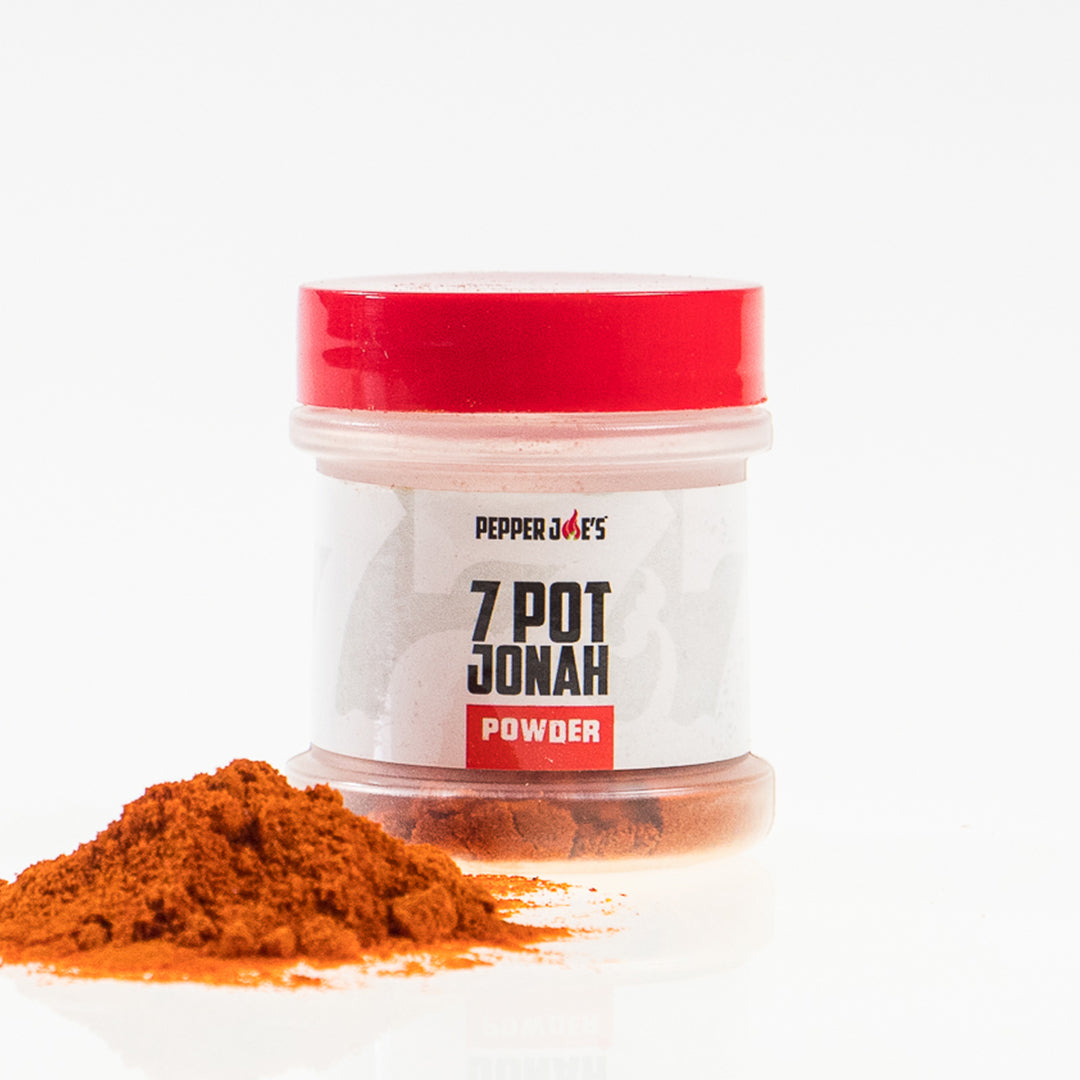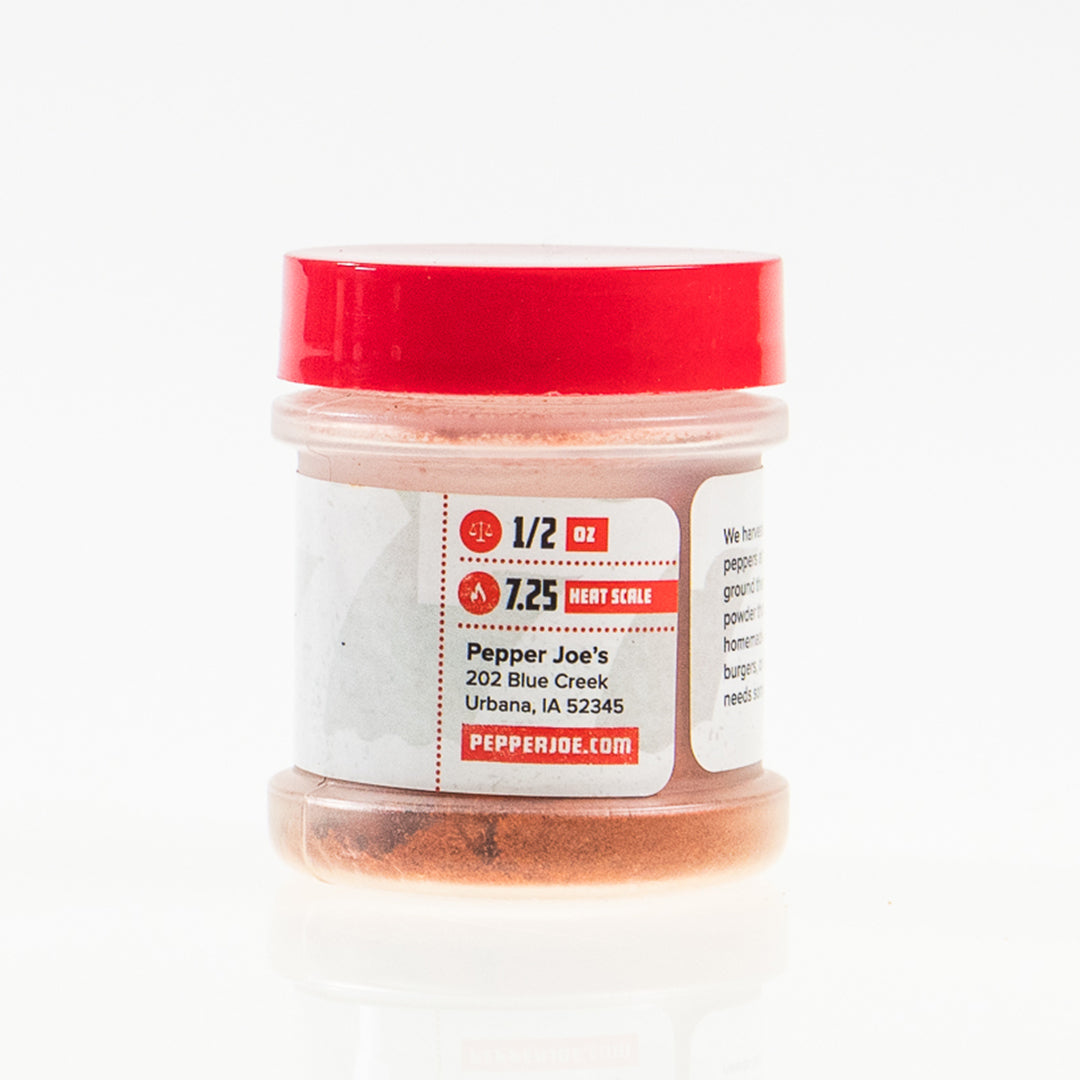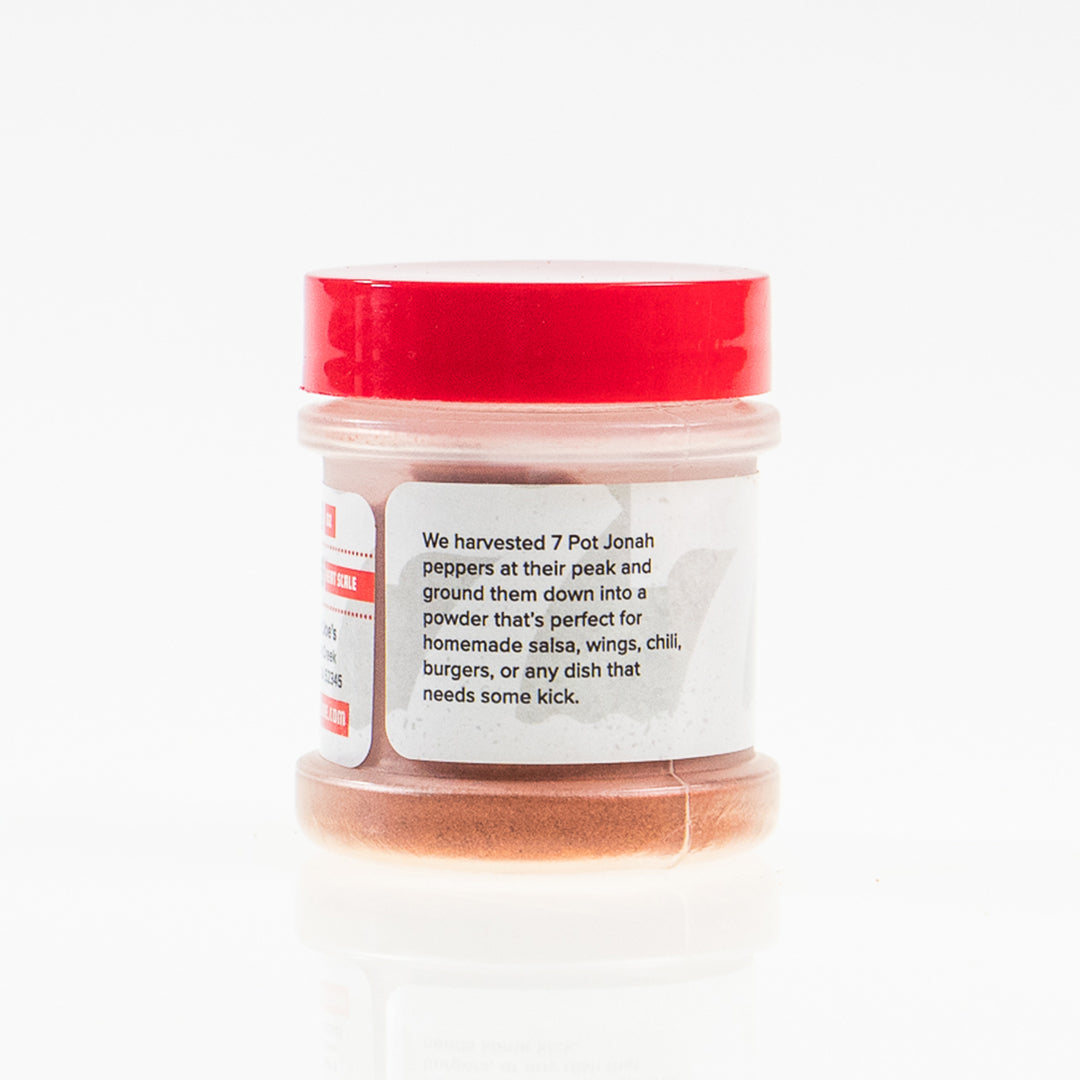 Yo, this is the real deal!
I just got this today. Opened it, sniffed it. I felt a kick in my throat from just smelling it. So then I said, "let me taste it." I put a very small pin-dot on my tongue, and yo--I needed a spoonful of yogurt, a few swallows of water, and a few gulps of beer to tame the heat. The good thing about this spice is that it has good flavor (it doesn't take like poison) the seasoning is really good, and the intensity doesn't linger for hours on end. It clears those sinuses, makes your nose run, and I would use a very very small amount to my dishes, as directed. It smells so good, I just wanted to taste it. And yep, I f** around and found out.
pepper powder
worked just fine in my devil heat sausage homemade