Regular price
$ 4.99
Sale price
$ 4.99
Unit price
per
Sale
Coming Soon
Description:

Also known as the Red Bode, the Bode Red pepper is a beautiful, hot, fruity pepper originating from Brazil that you must grow in your garden.

These 3 ft. tall plants produce high yields of these 1/2" long cherry-shaped fruits. Watch these peppers ripen from green, yellow, orange, and finally to red. While they aren't actually cherries, they sure do have a faint aroma and taste of cherry flavor!

This is an amazing chili with fruity, sweet, and smoky tones. This is perfect for anyone seeking a fruity flavor of a Habanero or Scotch Bonnet, but without the fire-melting heat. This is perfect to make for hot sauces (will have a cheery flavor!), and enhance the flavor of soups, salsas, and sides like potatoes and rice & beans.

Species: Capsicum Chinense
Heat Level: 30,000-32,000 SHUs
Type: Medium Hot
Flavor: Fruity, Sweet, Smoky
Origin: Brazil
Pod Size: 0.5"

Plant Height: 2-3 ft.
Days to Harvest: 90+ Days

Browse more of our Medium Hot Pepper Seeds, or if you're ready to take it up a notch, try our Hot Pepper Seeds and Super Hot Pepper Seeds today!

Specifications:

Heat Level:

Plant size: 2-3 ft.
Pod size: 0.5"
Origin: Brazil
Species: Chinense
SHU: 30,000-32,000
Click here for all of our tips and videos to grow your peppers!
Click here for plant care instructions
View full details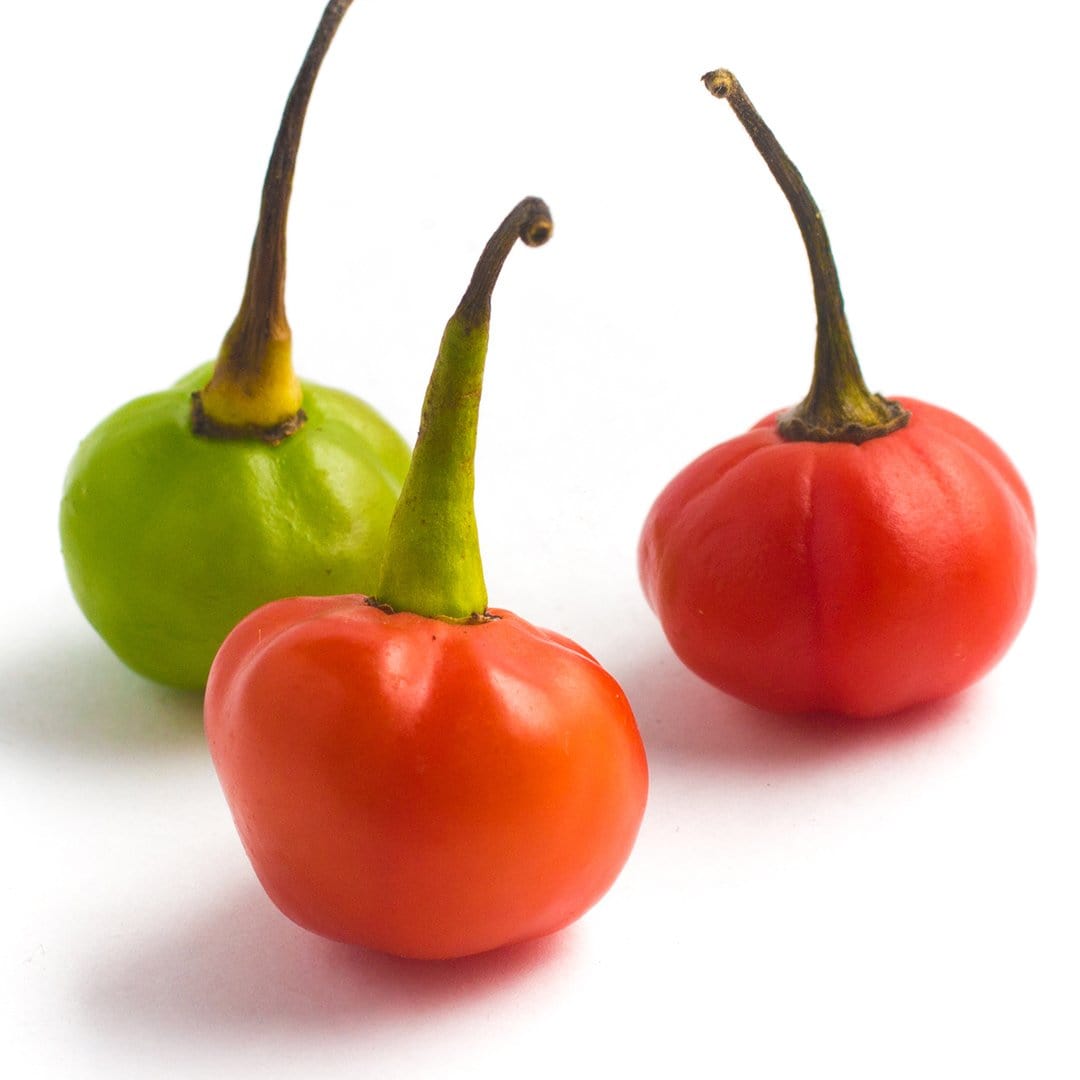 Try these
Amazing seeds! Planted 51 seeds and 50 of them came up and are growing beautifully!! Hopefully they'll have the perfect bode pepper flavor!
None of my seeds came up. I was very excited to receive them and had high hopes of having some peppers but after caring for them and keeping them watered and in the sunlight, they never germinated. I'm not sure what went wrong.
Hello, hot peppers can be tricky to grow. Here is the process we follow and see 95% success rate across the board. They are very particular to soil temp requiring 80-85*. I hope this helps! Please give our customer service team a call at 888-660-2276 for additional questions.
https://pepperjoe.com/pages/gardening-tips-starting-peppers-from-seed