SKU: Seeds-DragonsBreath10
Regular price
Sale price
$ 9.99
Unit price
per
Sale
Coming Soon
Description:

Just when you thought super hot peppers couldn't get any crazier, the Dragon's Breath chili is born. The Dragon's Breath pepper was developed in the UK and named after the Welsh Dragon, the official symbol of Wales. Apparently, they tried to use capsaicin from this super hot chili to develop a new topical anesthetic for people allergic to traditional ones.

The pepper plants we grew in 2021 reached around 3 ft. tall and produced pods quite bigger than what others have reported growing. Dragon's Breath peppers have a medium-thick wall and ooze with nostril-stinging capsaicin oil when opened up. This newer pepper variety is very productive and very hot but still unstable.

This insanely hot pepper is no joke. Dragon's Breath hasn't officially dethroned the Carolina Reaper as World's Hottest Pepper, but unofficial tests report above 2,400,000 SHUs. We're not so sure it is hotter, but we'll let you decide. Seeds and fruit should be handled with extreme caution. We quickly learned to only cut these outside wearing a double layer of gloves. Get ahold of these popular seeds while we have them and grow your own Dragon's Breath pepper plants.

Species: Capsicum Chinense

Heat Level:

2,000,000+ SHUs

Type: Super Hot
Flavor: Floral
Origin: United Kingdom
Pod Size: 1-2"
Plant Height: 3-4 ft.
Days to Harvest: 100-120 days

Grow some of the hottest peppers in the world with our World's Hottest Pepper Seeds!
Specifications:

Heat Level:

Plant size: 3-4 ft.
Pod size: 1-2"
Origin: United Kingdom
Species: Chinense
SHU: 2,000,000+
Click here for all of our tips and videos to grow your peppers!
Click here for plant care instructions
View full details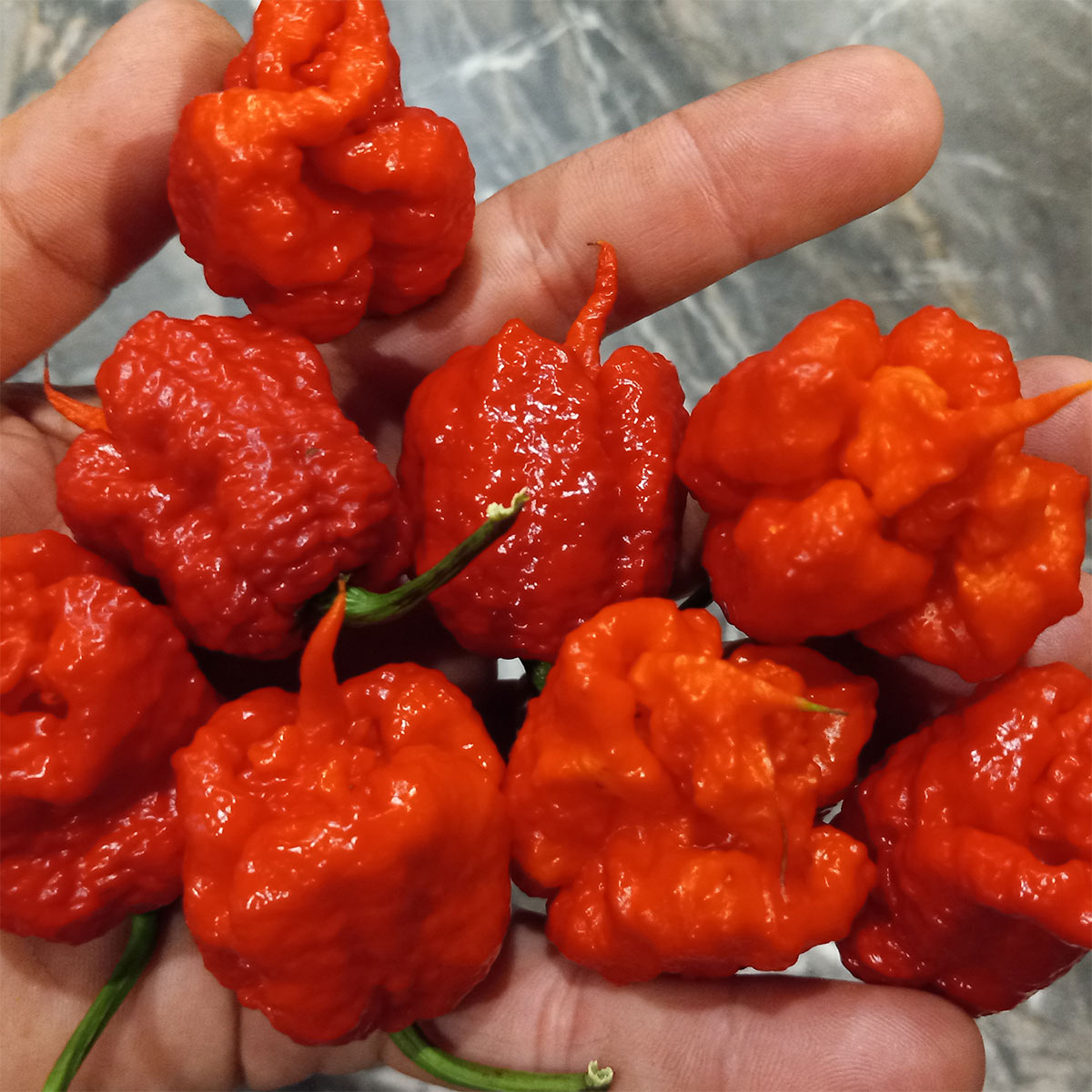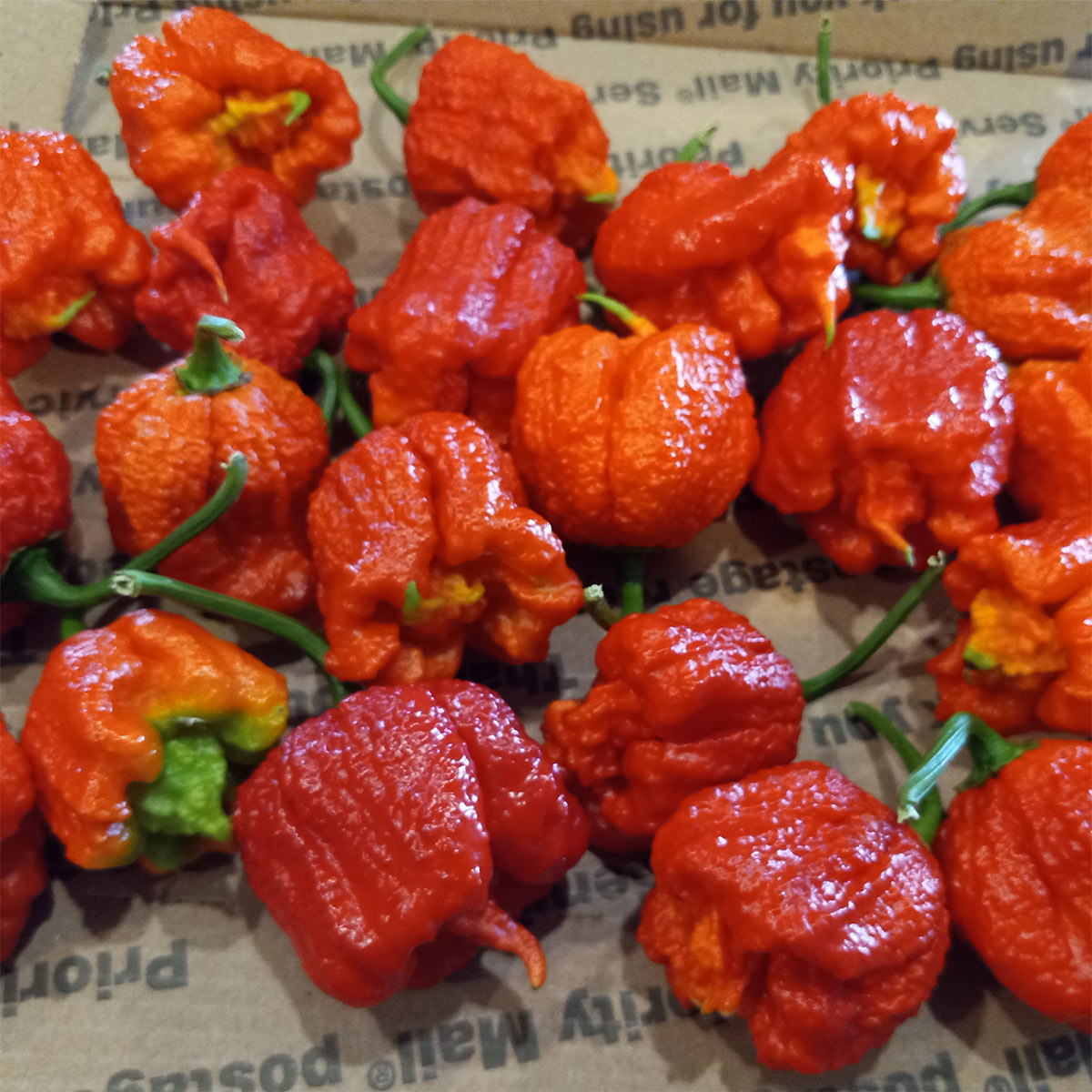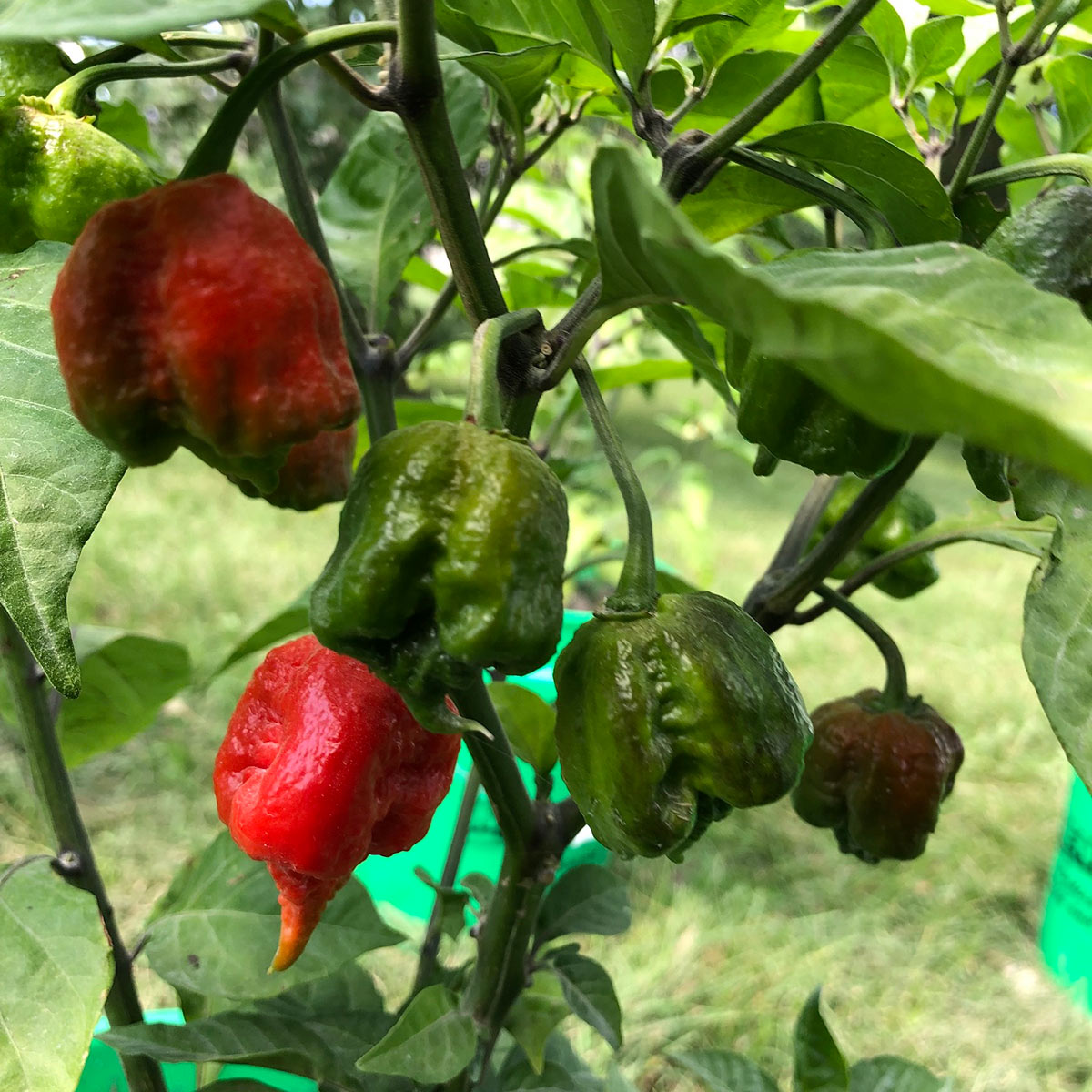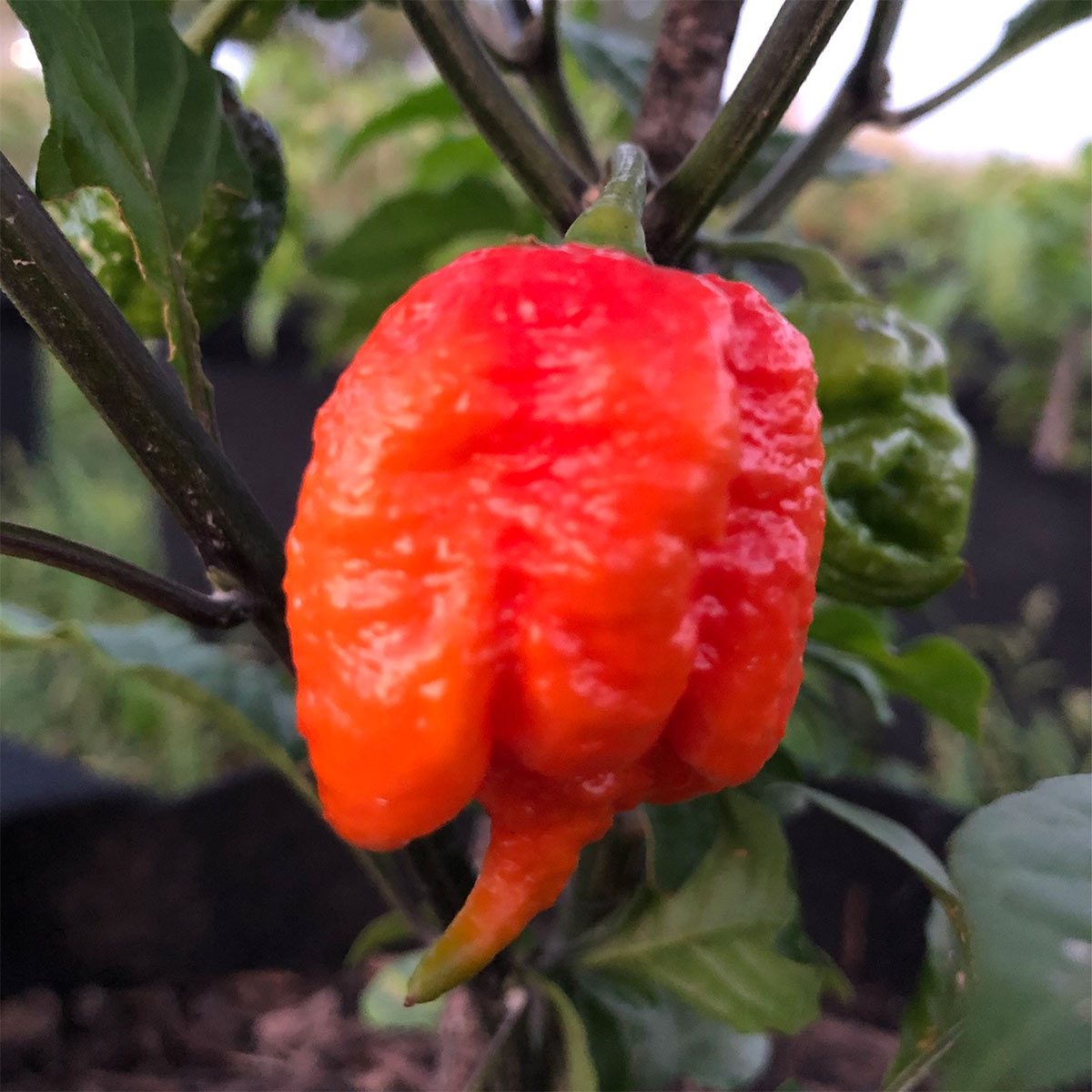 The first one just broke the soil yesterday, a little early to tell.
The first one just broke the soil yesterday, a little too early to tell.
Dragon's Breath Chili Pepper Seeds
So far so good
Great germination rate only planted two seeds just to experiment with growing conditions. Ive grow peppers for several years and recently started getting serious about the hotter variety. It was late in the season in AR to be sure to get fruit off them, plan on moving them into my greenhouse later in the year to try to give me a good idea about the growth of them, etc.... both seeds germinated and are thriving. Very pleased with the results thus far, will buy again in the future.