Regular price
$ 6.99
Sale price
$ 6.99
Unit price
per
Sale
Coming Soon
Description:

Do you think the only peppers worth eating need to set your mouth on fire? Well, the Manganji from Japan may have a bone to pick with you. This sweet (SWEET) and mild-flavored pepper may not be spicy (like at all), but what it may lack in spice it more than makes up for with its versatility.

These pepper plants are prolific producers of these 6" long pods. This green pepper has a softer wall than a bell pepper but is thicker than similar Fushimi and Shishito varieties.

The king of chili peppers in Japan, you can do just about anything with this pepper – roast it, braise with it, grill it, fry it…you get the point! In addition to being sweet, it has an earthy flavor that makes this a fun ingredient to experiment with – even pairing well with chocolate. In fact, Chef Koyama, a Japanese chef features the Manganji pepper in one of his award-winning chocolates, making for a perfect blend of salty and bitter tones.

Species: Capsicum Annuum
Heat Level: 0 SHUs
Type: Sweet
Flavor: Sweet, Earthy
Origin: Japan
Pod Size: 6"
Days to Harvest: 80-90 days

Love unique-looking peppers? Browse through more of our Rare & Exotic Pepper Seeds.
Specifications:

Heat Level:

Pod size: 6"
Origin: Japan
Species: Annuum
SHU: 0
Click here for all of our tips and videos to grow your peppers!
Click here for plant care instructions
View full details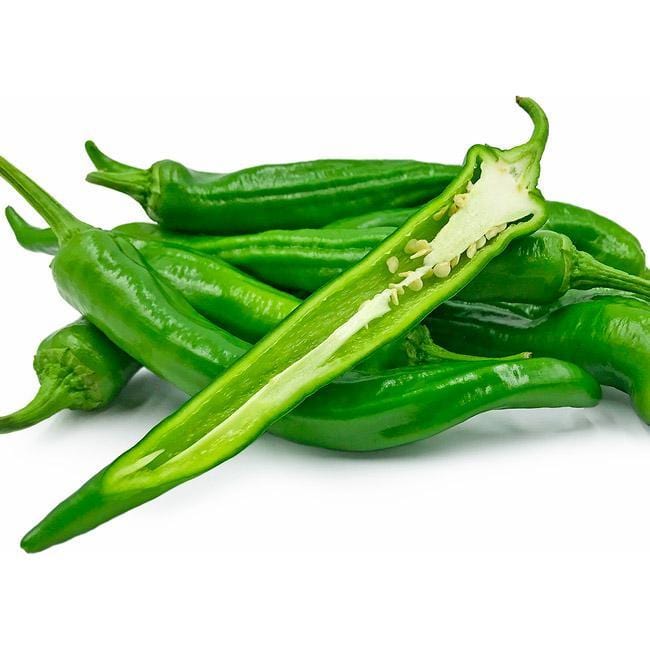 To early to tell
Four out of four siege germinated. But until I get some peppers to eat, I'm not gonna have a strong opinion.