Regular price
$ 5.99
Sale price
$ 4.99
Unit price
per
Sale
Coming Soon
Description:

This is a wicked super hot variety introduced to the pepper world! The Moruga Satan Strain Red Pepper is a creation bred from the Moruga Trinidad Scorpion pepper - one of the hottest peppers in the world!

This pepper variety grows well in most climates seasonally and will reach maturity (from seed to harvest) within around 160 days or so. You'll get to see these gnarly-looking pods mature from green to their demonic red color with bumpy skin that really shows off their heat!

You'll taste fruity and citrusy flavors, with some saying it has an almost grapefruit-type flavor paired with a searing heat that will burn the mouths of all who dare! We're not kidding...with heat levels well over 1,000,000 SHUs, we recommend wearing protective gear when handling these pods. The Moruga Satan Strain Reds make great hot sauce and salsa, as well as an ingredient for seasonings and rubs.

Species: Capsicum Chinense
Heat Level

: 1,000,000-1,800.000+ SHUs

Type

: Super Hot

Flavor: Citrusy, Fruity
Origin

: USA

Days to Harvest

: 160+ Days

Ignite your garden with amazing Super Hot Pepper Seeds like popular Moruga Seeds and Brain Strain Pepper Seeds!
Specifications:

Heat Level:

Origin: Trinidad & Tobago
Species: Chinense
SHU: 1,000,000-1,800,000+
Click here for all of our tips and videos to grow your peppers!
Click here for plant care instructions
View full details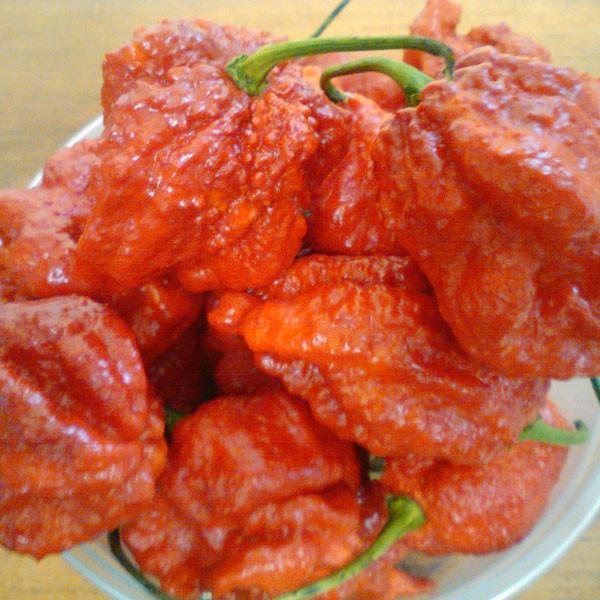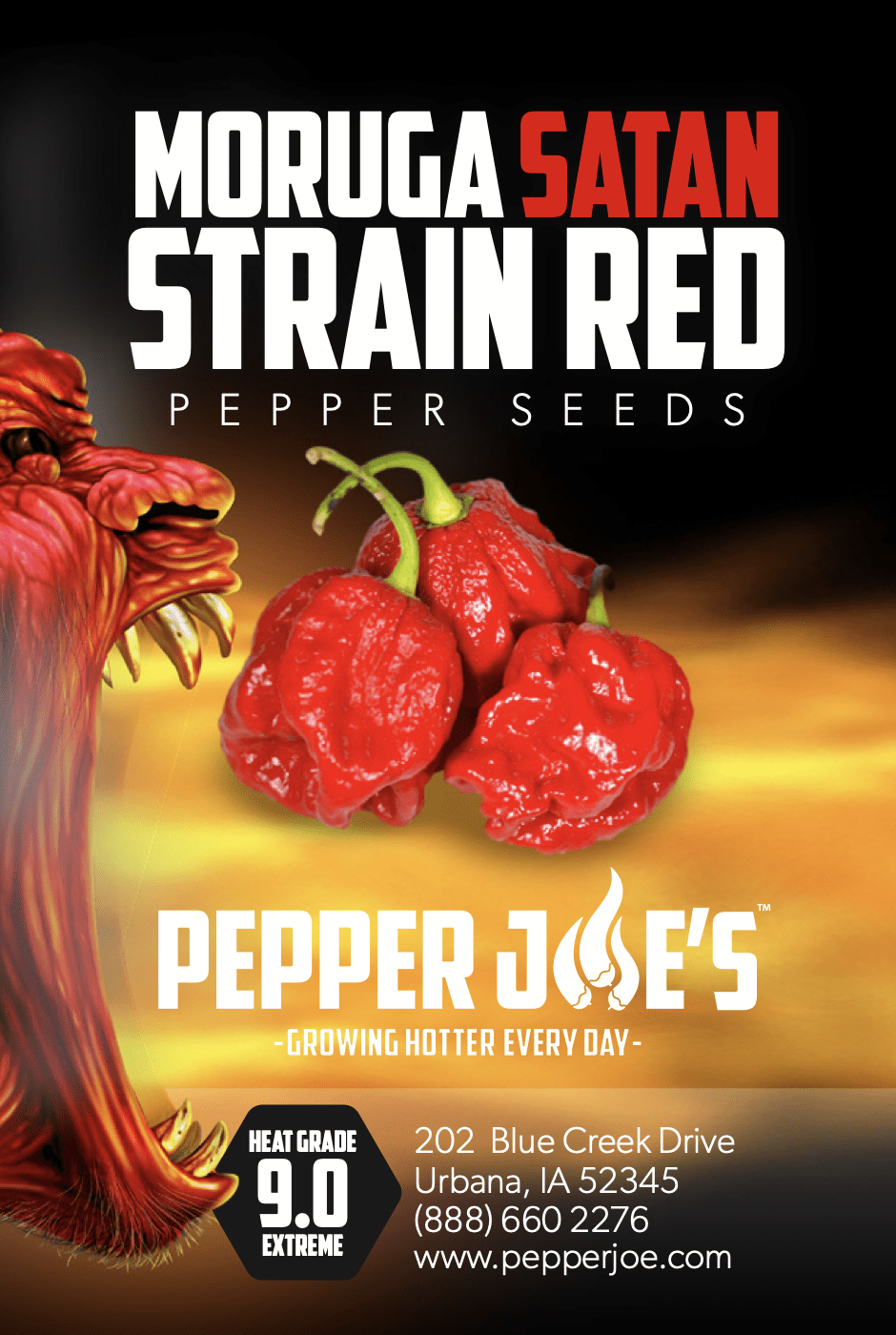 Moruga Satan Strain Red Pepper Seeds (Non-Isolated)
Satisfied
I am going to enjoy growing these peppers 🌶 😋
A true burn
This pepper it truly a blast
Manages to get only one plant from the seeds, but it's looking great.
Peppers looks great, like in the pictures provided and the burn
Oh the burn
Fantastic, takes few seconds to get there but it scorches everything with everlasting fire.
This pepper is THE BOMB