SKU: Seeds-MulatoIsland-10
Regular price
$ 3.99
Sale price
$ 3.99
Unit price
per
Sale
Coming Soon
Description:

The Mulato Island Pepper, or Mulato Isleno, is similar in shape and flavor to the Ancho Poblano pepper, but has a slightly different flavor and completely different color as it reaches maturity. This variety will be your next pepper obsession.

Growing up to 3 ft. tall, Mulato Island Chile Plants produce 4" long pods that have smooth, shiny skin and a crisp texture. Unlike other Poblanos that ripen from green to red, this variety actually ripens from green to a dark brown when they're ready to be picked. You'll be pleasantly surprised by this new color change!

Mulato Island chiles also have a sweeter, zestier taste compared to other Poblanos, with a flavor that has been described as "like chocolate or licorice, with a hint of cherry and tobacco." Boy, that's a lot of flavors to enjoy! These peppers are commonly dried and have been used in Mexican cooking for hundreds of years. It makes a great chili powder or unique hot sauce addition or mole sauce.

Species: Capsicum Annuum
Heat Level:

2,500-3,000 SHUs
Type: Mild
Flavor: Sweet, Chocolate, Licorice
Origin: Mexico
Pod Size: 4"

Plant Height: 2-3 ft.
Days to Harvest:

80 Days

Need more seed ideas? Check out our Pepper Seed Collection where we have hundreds of varieties to choose from, including Mild Pepper Seeds!
Specifications:

Heat Level:

Plant size: 2-3 ft.
Pod size: 4"
Origin: Mexico
Species: Annuum
SHU: 2,500-3,000
Click here for all of our tips and videos to grow your peppers!
Click here for plant care instructions
View full details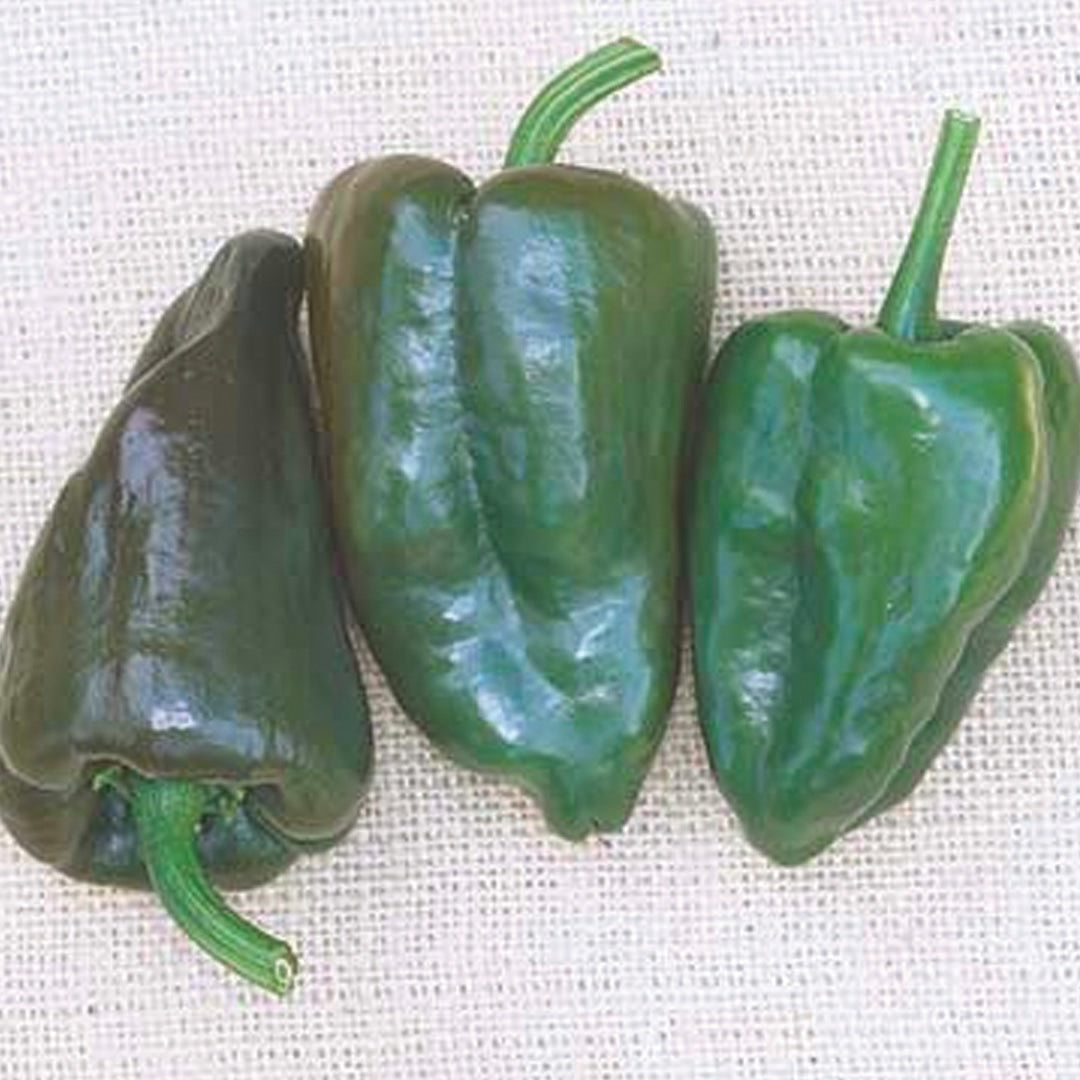 I kept the pepper seed trays very warm day and night and I got excellent germination on Mulato Isleno and assorted bells and jalapeños too! 3 to 4 weeks for complete germination. Thanks for the great seeds.
Germination
I ordered and seeded Mulato Island and Holy Moly seeds. After 3 weeks in the potting soil, the germination rate is 12.5%. What gives? Very frustrating.
Hello, hot peppers can be tricky to germinate. Here is the process we follow and see 95% success rate across the board. They are very particular to soil temp requiring 80-85* and can take up to 6 weeks to germinate. I hope this helps! Let us know what other questions you may have!
https://pepperjoe.com/pages/gardening-tips-starting-peppers-from-seed