Regular price
$ 3.99
Sale price
$ 2.99
Unit price
per
Sale
Coming Soon
Description:

Be prepared when growing this giant NuMex pepper! NuMex Big Jim peppers have been a famous green chile used by chefs throughout New Mexico for decades, but now, this pepper is officially listed in the Gunness Book of World Records for producing the world's largest pepper pod at 13.5" long!

Expect these huge pods to grow on easy-to-maintain pepper plants that are very productive. NuMex Big Jim peppers will reach 12" long on a consistent basis and will mature from green to emerald green, and then to red. These are meaty pods that have been a fan favorite for quite some time!

If you prefer flavor over heat, the Big Jim peppers from the New Mexico State Univerity Chili Pepper Institute are the one for you. They have a sublime flavor with a hint of spice, just a tad spicier than sweet peppers, which is great for families or for guests who don't like things too hot. The Big Jim chili pepper is best used in Chile Rellenos, stuffed peppers, and other Mexican cuisines. This is one of the best green peppers out there, so be sure to start growing some of your own today!

Species: Capsicum Annuum
Heat Level

:

4,000-8,000+ SHUs
Type

: Mild

Flavor: Sweet, Spicy

Origin

: New Mexico, USA

Pod Size: 12"
Plant Height: 2-3 ft.
Days to Harvest

: 75+ Days

Want more mild heat? Check out our Mild Pepper Seeds today and don't forget our Sweet Pepper Seed collection if you prefer sweet flavors over roaring heat!
Specifications:

Heat Level:

Plant size: 2-3 ft.
Pod size: 12"
Origin: USA
Species: Annuum
SHU: 4,000-8,000+
Click here for all of our tips and videos to grow your peppers!
Click here for plant care instructions
View full details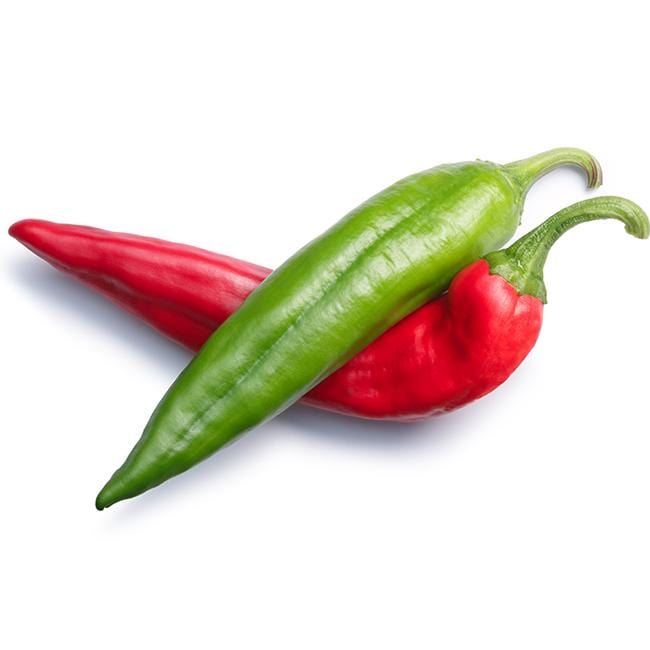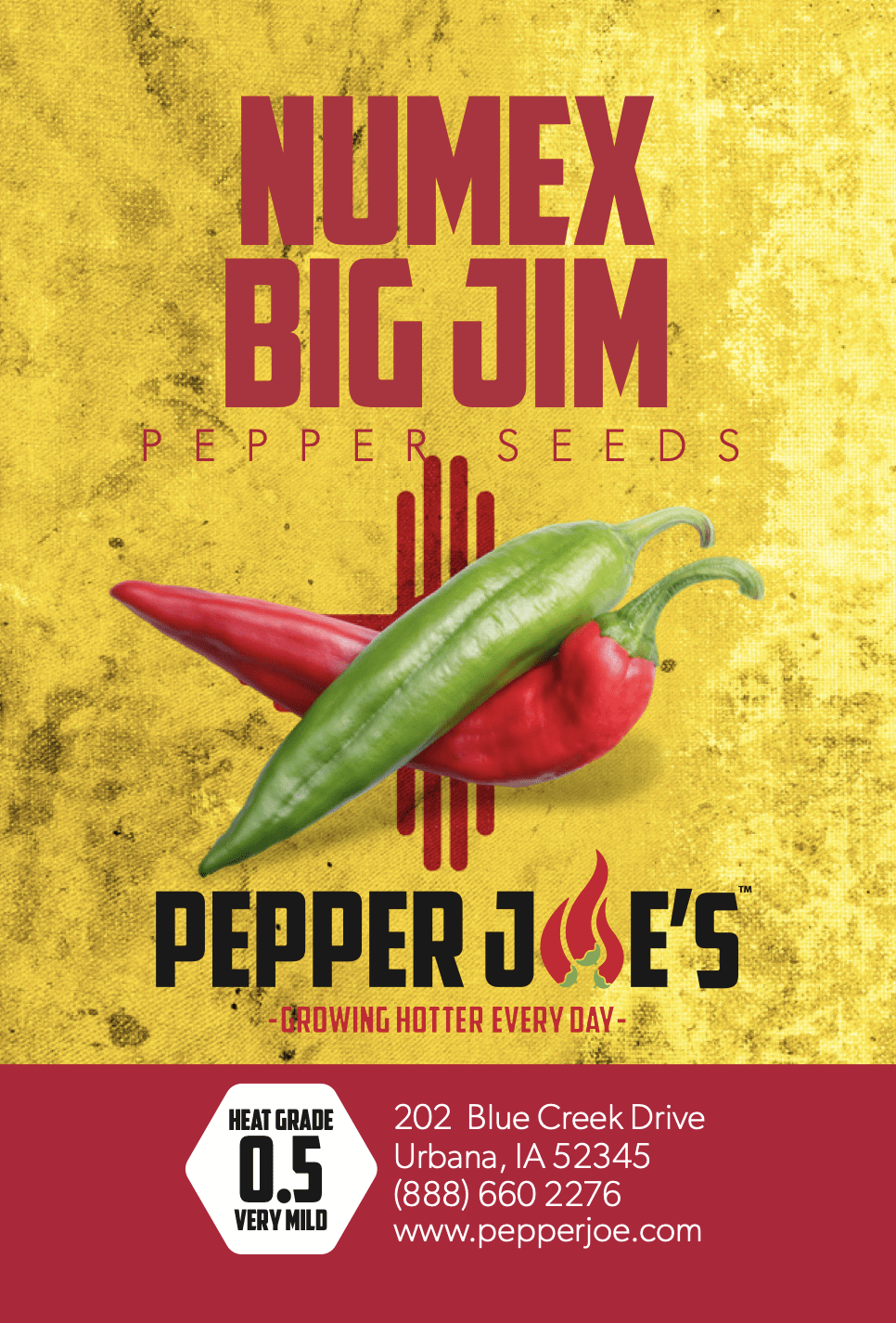 Thank you for the free seeds. LOVE the peppers.
We received free Numex Big Jim seeds with our spring order. Planted six plants from the seeds.
Incredible peppers. We had a drought this year, and the peppers did not get as big as advertised, however, we absolutely LOVE these peppers. So sweet, full flavored, perfect heat level, prolific, easy to work with fresh. We also dehydrated these peppers to be used in our Smiling Jim's Seasoning Blends.
Fabulous flavor, texture, yield. You can't go wrong with that!
Great Jalapeno Alternate
Really great plants and peppers! The plants are nice steady growers and are about 4 feet tall now. Constant production of foot long peppers that when allowed to go red are a good jalapeno style spice without the annoyance of cutting and deseeding 5 jalapeno's to make up for what you get in one Big Jim pepper. I'm saving seeds now and also starting fresh plants indoors again from Pepper Joe's seeds to ensure that they are 100% true. Give it a shot! Grown indoors starting in February and planted out near the end of May in Pennsylvania.
free seeds
I have one plant and it has enough peppers for three plants. They are robust with beautiful green peppers.I cannot wait to see them mature!