Regular price
Sale price
$ 3.99
Unit price
per
Sale
Coming Soon
Description:

Have you tried growing Cayenne pepper plants, but produced a variety of different colored pods? Grow these Cayenne seeds from Pepper Joe's for a blend of colors in your garden or patio.

Growing these peppers is such a fun time! Don't wait until they ripen into red peppers - most of the fun is with their colors so harvest them when they turn purple, yellow, orange, and red! Also, each pepper has its own unique nutritional profile so you are reaping a ton of benefits.

The Cayenne pepper is the absolute best pepper for drying, and each chili has its own unique taste too. It's ridiculously flavorful, and you will love adding this pepper as a seasoning, dried pepper, or to use fresh for many culinary uses.

Species: Capsicum Annuum
Heat Level

: 30,000–50,000 SHUs

Type

: Medium Hot

Flavor: Variety
Origin

: USA

Days to Harvest

: 80+ Days

Check out more Medium Hot Pepper Seeds for more pepper options, including Cayenne Pepper Seeds!

Shop for Cayenne Pepper Plants and get a jump on the growing season!
Specifications:

Heat Level:

Origin: USA
Species: Annuum
SHU: 30,000-50,000
Click here for all of our tips and videos to grow your peppers!
Click here for plant care instructions
View full details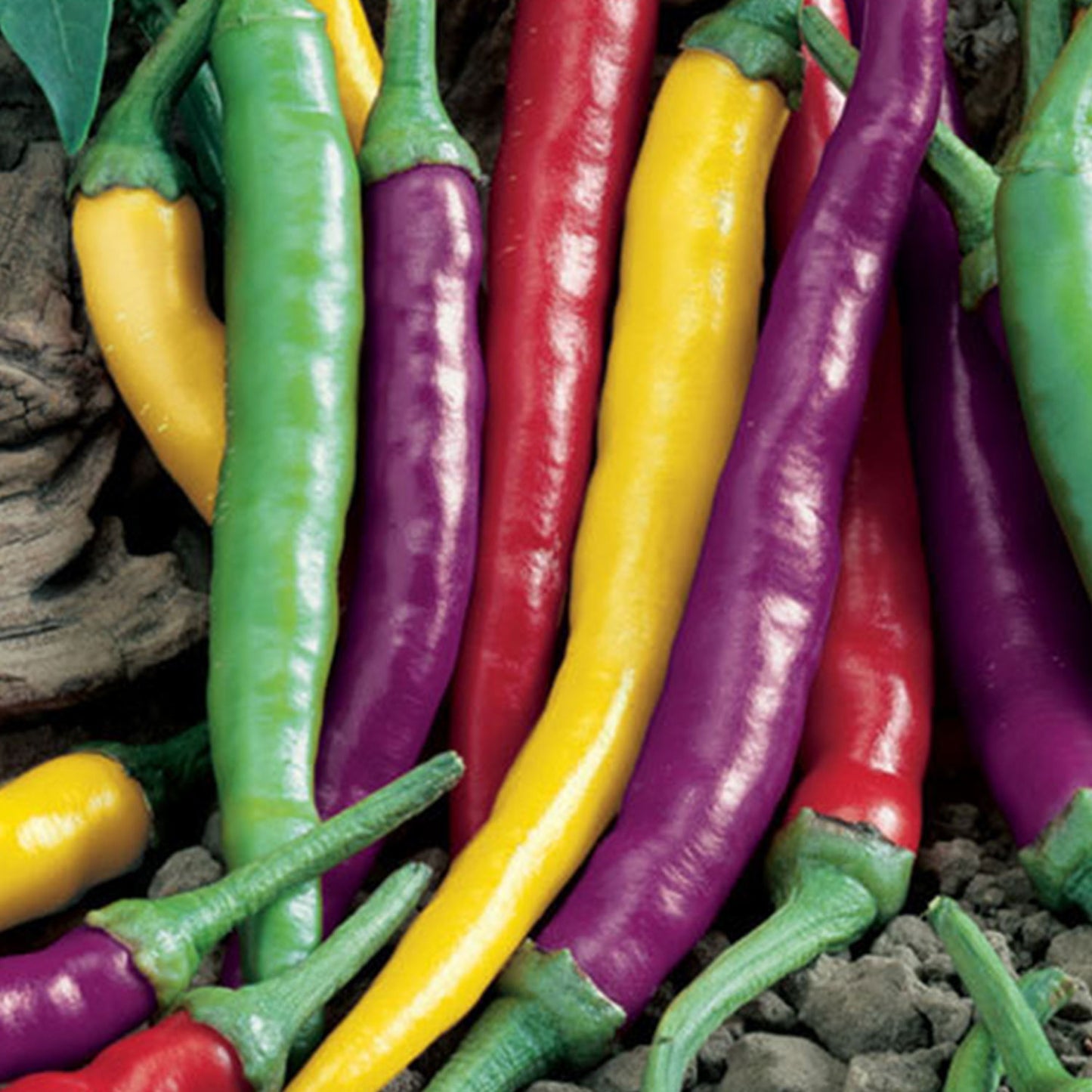 Beginner Friendly - Good Genetics
This was my first year starting peppers from seed and out of the many varieties I started the Cayenne seedlings currently seem to be among the strongest and had a high germination rate.
Seeds - various
Most have germinated so far, didn't even do anything special to help them along. Interested to see how production & flavor are. I love the selection of peppers and the free surprise packet of super hots!
Great seed brand!
These more exotic varieties need a little more TLC than normal to germinate (heat, soaking, etc) but once they start the success rate is good (70-80% or more). Like the selection a lot and the customer service is really amazing. I got free seeds for Roma tomatoes and cilantro as well as mega-hot peppers (scorpions) to grow my own salsa, which is a really nice touch. Both of those germinated and are doing well. Will be buying live plants from this company in the spring, the selection of peppers is amazing.