SKU: Flakes-ScotchBonnetPepperHalfOZ
Regular price
Sale price
$ 4.99
Unit price
per
Sale
Coming Soon
Description:

Looking for high-quality Scotch Bonnet pepper flakes? You can stop searching because our Scotch Bonnet flakes have the perfect balance you're looking for: flavor and heat. To create these sensational flakes, we grew Scotch Bonnets, harvested them at their ripest and freshest, and crushed them into edible flakes so you can still enjoy it in their self.

The Scotch Bonnet is impressive for its smoky, fruity, and sweet flavors with a good punch from the heat that chile heads have come to love. This is great to use as an ingredient or finishing spice for your snacks and meals, and you can take this anywhere with you! You can use the seasoning spice to add unique Caribbean flavors to your cooking and baking, create the perfect Jerk seasoning, or make an irresistible hot sauce that your friends and family will end up craving for more. With a heat level of 100,000 – 350,000 SHUs, Scotch Bonnet has a prompt heat destined to awaken your senses, so a little will go a long way.

Carry this with you to your camping trips or grill-outs whenever you crave the heat and flavors of the Scotch Bonnet.

Heat: Hot

Size: ½ oz

DISCLAIMER: Keep out of reach of children and animals. Do not use if you have respiratory issues. A small amount will heat up any dish. Use sparingly if your tolerance for heat is low.

Want to grow Scotch Bonnets? Buy Scotch Bonnet seeds and Scotch Bonnet pepper plants here!

Can't live without spicy food? Check out all the spicy food products we carry like beef jerky, hot sauces, spicy cheese, spicy snack sticks, and more!

Love Scotch Bonnet Hot Sauce? Treat yourself to your Mango Scotch Bonnet Hot Sauce
Specifications:

Heat Level:
Click here for all of our tips and videos to grow your peppers!
Click here for plant care instructions
View full details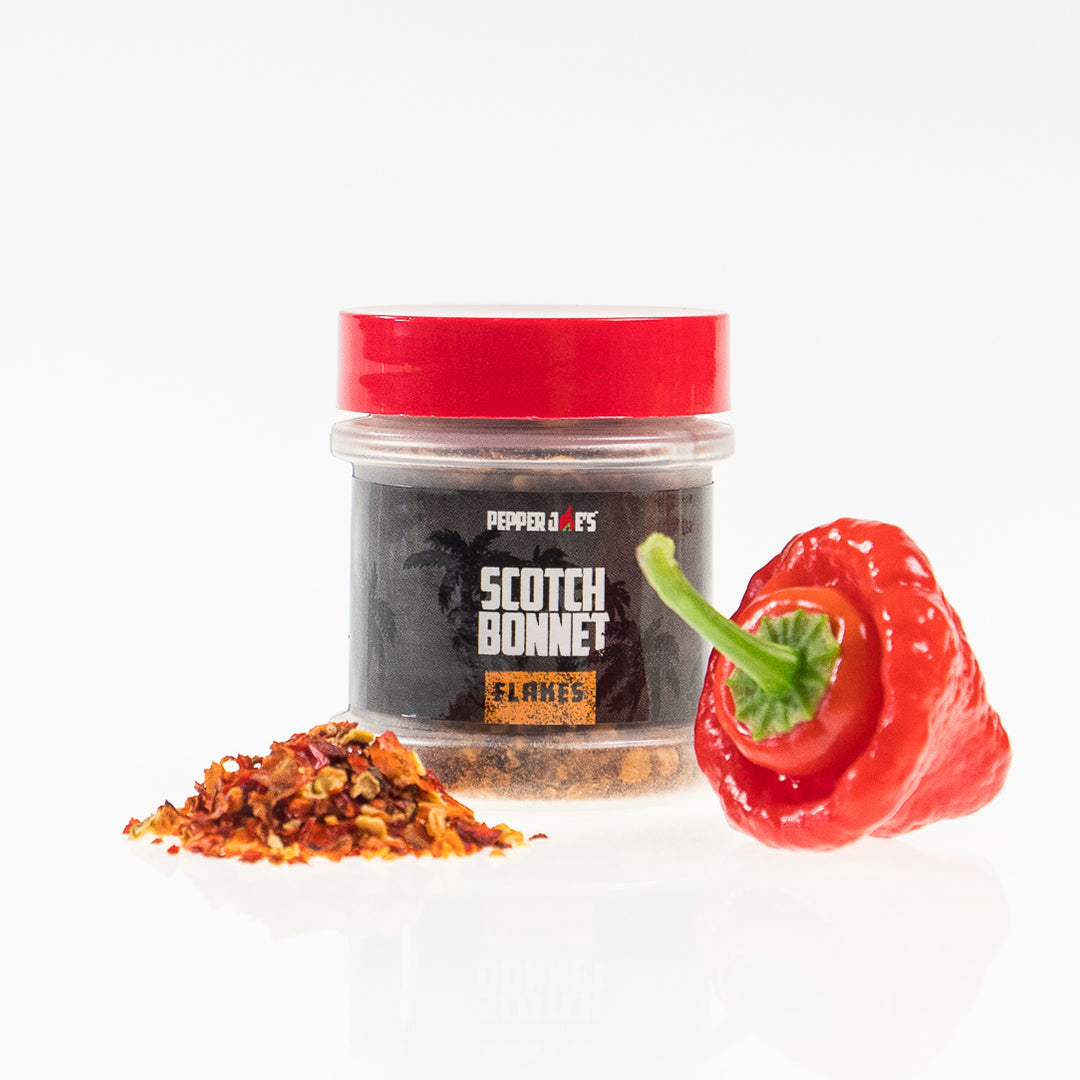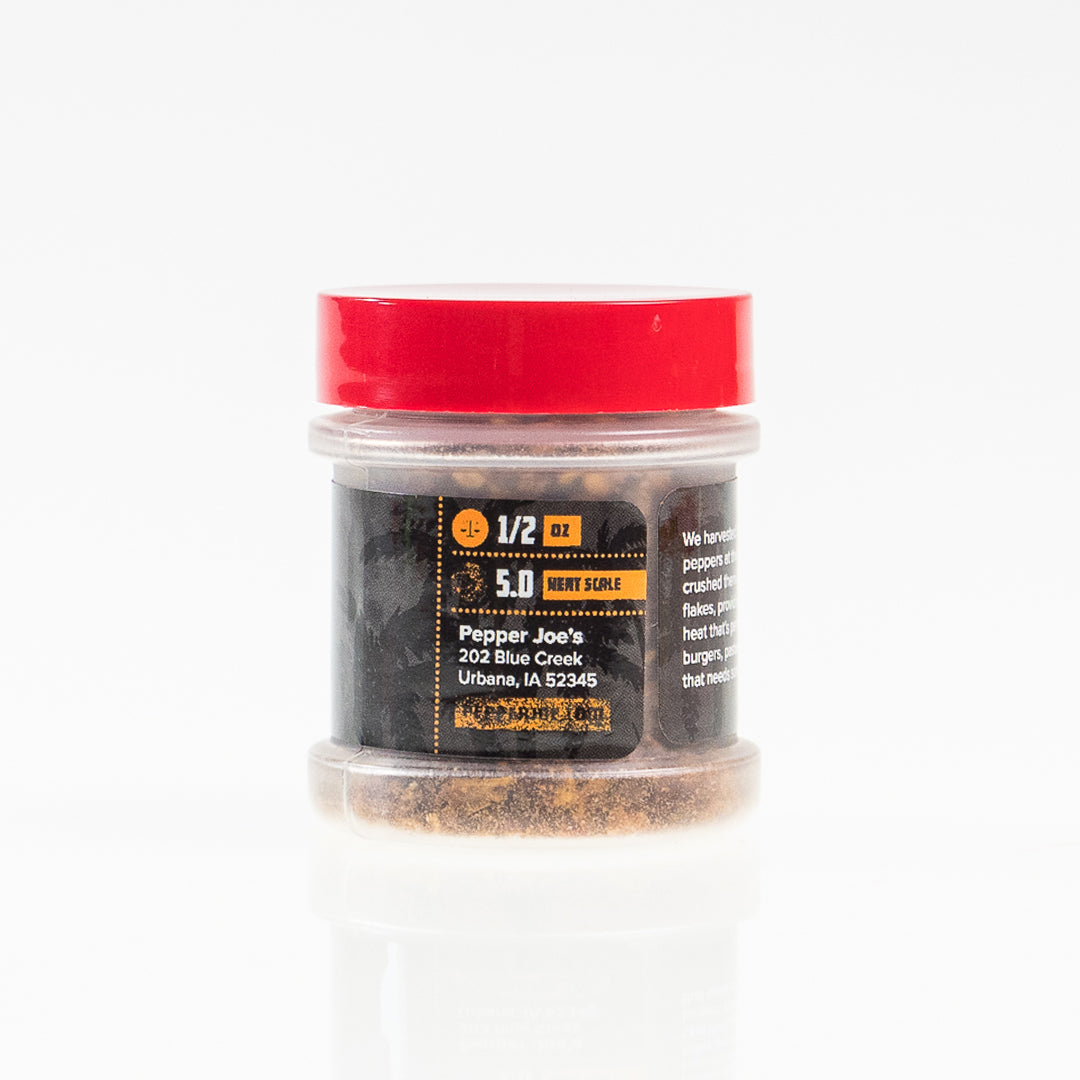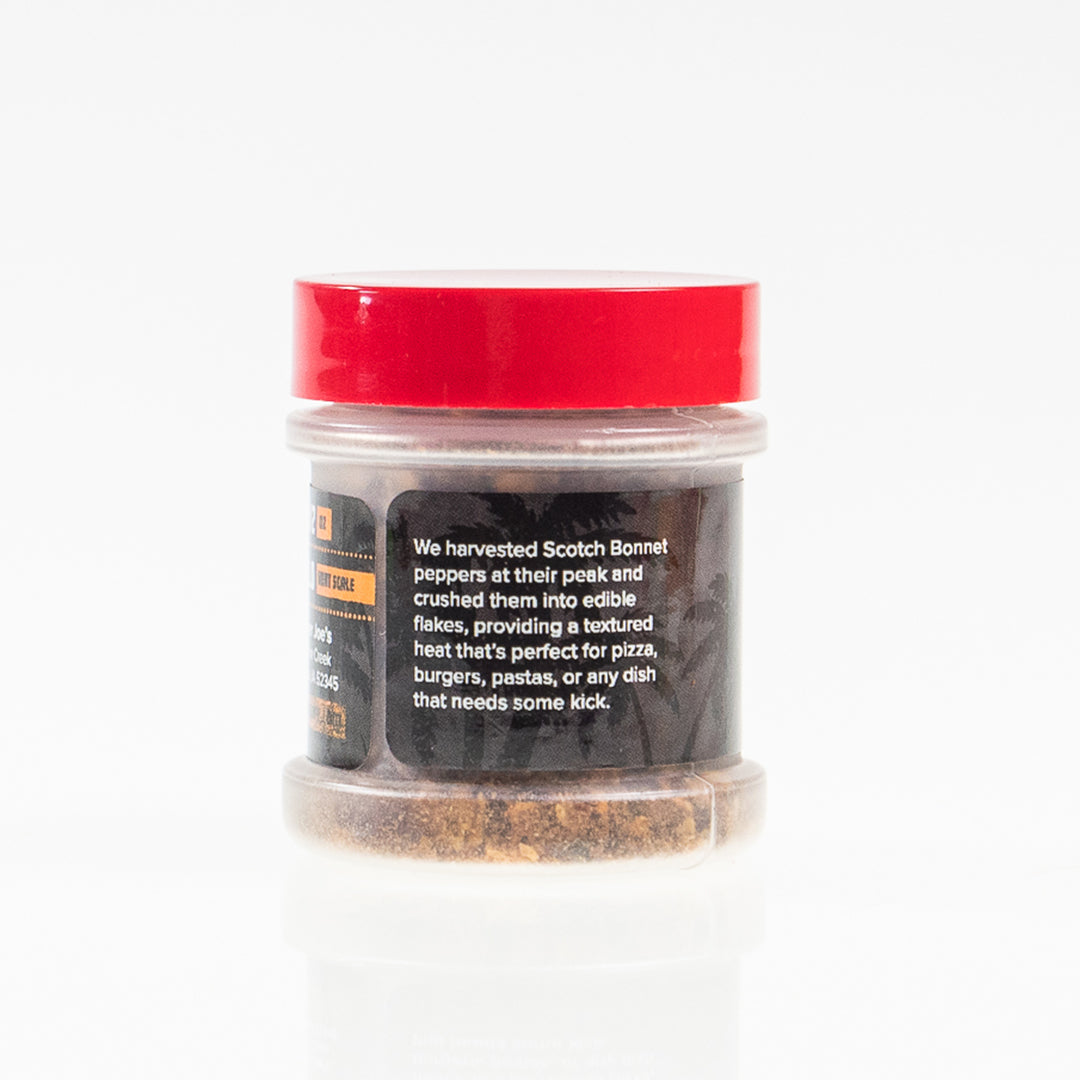 Red Pepper flakes are weak, these are so much better!
Previously I would unscrew the shaker top and outright dump normal red pepper flakes on my pizza or pasta as shaking it with the top on would take forever to get me to taste them at all. The Scotch Bonnet Flakes are hot enough to get a taste with a reasonable amount of shaking- probably the amount I used to use for normal red pepper flakes long long ago.
Awesome
Flakes are excellent on pizza, pasta, you name it. I use them instead of crushed red pepper for additional heat.