Regular price
$ 5.99
Sale price
$ 5.99
Unit price
per
Sale
Coming Soon
Description:

Don't be fooled by its size, the Tampiqueno Serrano pepper has a big kick! Originating from Mexico, the pepper's name means "from the mountains" in Spanish, indicating these peppers live close to the mountains. These are very popular Serrano pepper for Mexican cuisine used for their distinctive flavor and heat!

Tampiqueno Serrano pepper plants grow up to 3 ft., or much taller when directly sown into the ground, and produce many small peppers. Expect them to grow between 2-3" long and ripen from green to bright red. These peppers are hot at either stage of maturity, so really it depends on what color you prefer having these peppers harvested at.

The heat on Tampiqueno Serrano peppers is around 5 times hotter than the Jalapeno (8,000-22,000+ SHUs), so be prepared for more than just a "little bit of heat." It's the perfect amount to pair with the spicy flavors these peppers provide. A real favorite with our friends south of the border, this is great to use in your favorite salsas, soups, and stews.

Species: Capsicum Annuum
Heat Level

: 8,000-22,000+ SHUs

Type

: Mild to Medium Hot

Flavor: Spicy
Origin

: Mexico

Pod Size: 2-3"
Plant Height: 2-3 ft.
Days to Harvest

: 75+ Days

Try our other Mild Pepper Seeds! We offer a wide selection for you to choose from in our ever-expanding Pepper Seed Collection!

Prefer live pepper plants instead? Check out our Serrano Pepper Plants!
Specifications:

Heat Level:

Plant size: 2-3 ft.
Pod size: 2-3"
Origin: Mexico
Species: Annuum
SHU: 8,000-22,000+
Click here for all of our tips and videos to grow your peppers!
Click here for plant care instructions
View full details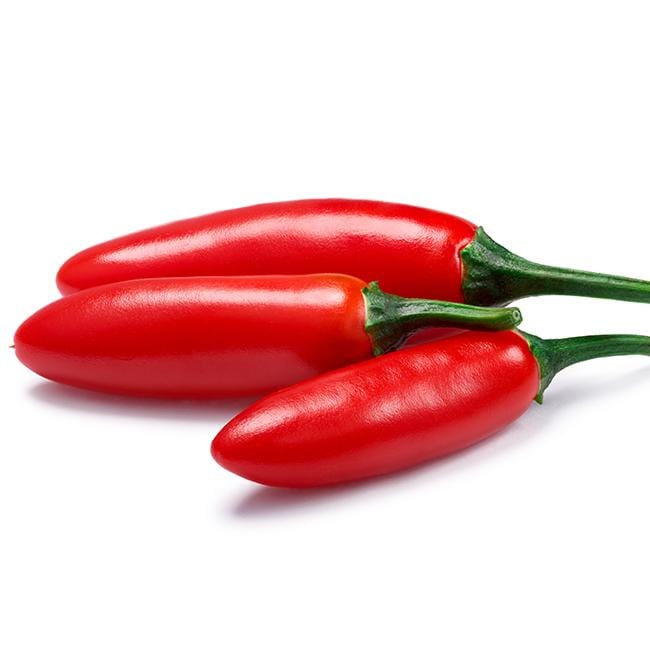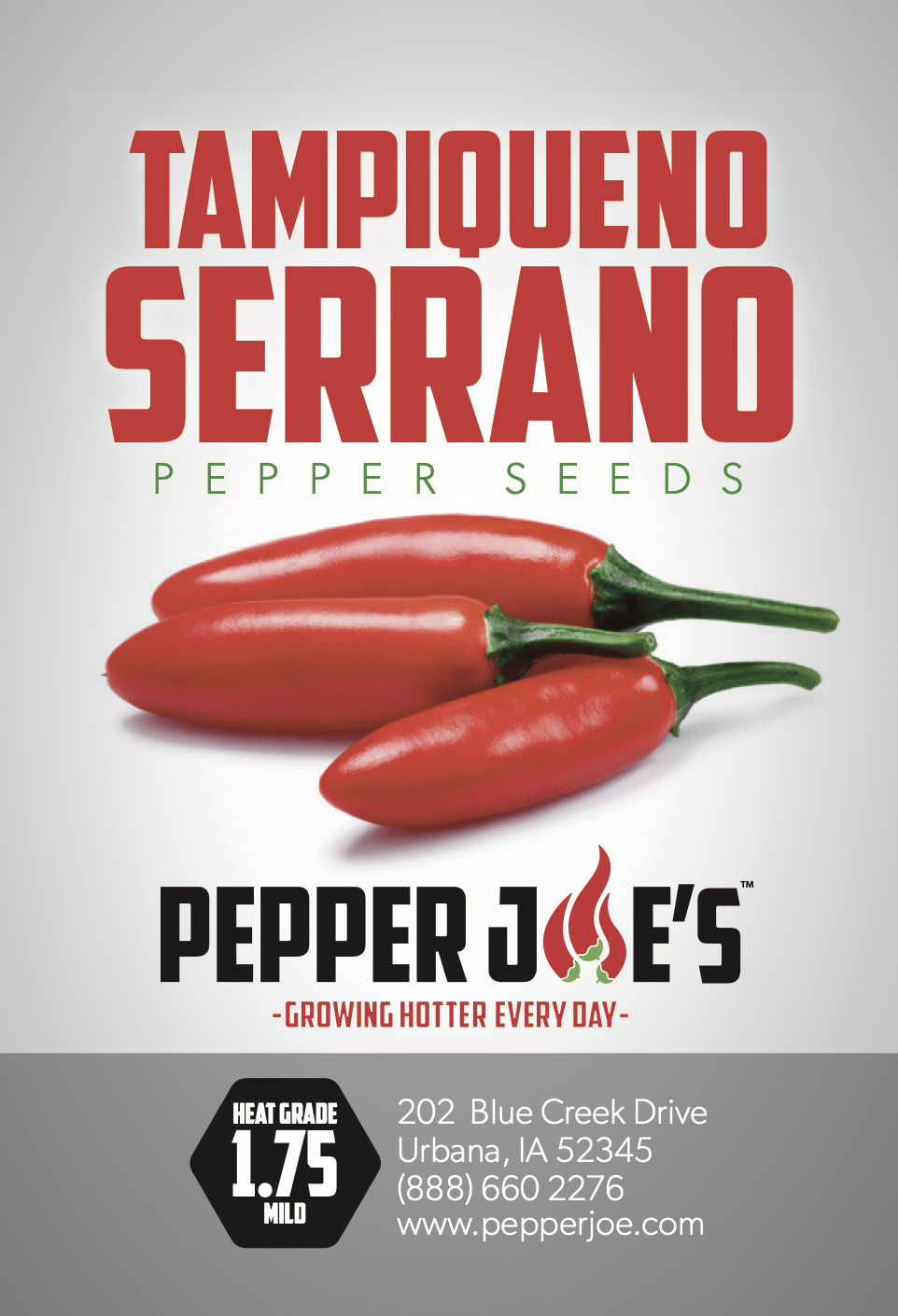 Tampiqueno Serrano Pepper Seeds
Serrano Seed Success
Happy to report the Serrano seeds that I get all germinated and the plants are healthy and strong!!!
Can't wait for harvest!
Thanks pepper joes
Good batch of seeds
90 percent of these serrano seeds germinated. No complaints here!