Regular price
$ 6.99
Sale price
$ 5.99
Unit price
per
Sale
Coming Soon
Description:

Couldn't grow Trinidad Moruga Scorpion peppers this year? We grew Trinidad Moruga Scorpion peppers, harvested them at their ripest, and dehydrated them to create Trinidad Moruga Scorpion dried pods so you can sit back, relax, and enjoy them at their freshest state.

The Moruga Scorpion is a superhot pepper native to the region of Moruga in Trinidad and Tobago and is one of the hottest peppers in the world. With a heat level of 1,550,000 – 2,000,000 SHUs, these peppers are like a lingering wave of lava that will have you gasping for air…but you might just forgive this pepper for its wonderful fruity flavors. Chile heads enjoy the Trinidad Moruga Scorpion for their ferocious, insane heat so if you're a heat fanatic or looking to build your heat tolerance, don't miss out on these dried pods! Incorporate these chilis into your cooking, make your custom hot sauces to give to friends and family, or just eat straight from the bag if you're brave. Remember that a little will go a long way – you just need a small amount to feel the heat you're seeking!

Our pods are sealed tightly into a package to remain fresh when they arrive at your door.

Heat: Extremely Hot

Size: 1⁄4 oz

DISCLAIMER: Keep out of reach of children and animals. Do not use if you have respiratory issues. A small amount will heat up any dish. Use sparingly if your tolerance for heat is low.

Can't live without spicy food? Check out all the spicy food products we carry like beef jerky, hot sauces, spicy cheese, spicy snack sticks, and more!

Want to grow the seeds instead? Check out the Moruga Trinidad Scorpion pepper seeds as well as the Chocolate Moruga pepper seeds and Yellow Moruga pepper! We even have a selection of Scorpion seeds if you want to expand your list!

Don't forget about our Scorpion Pepper Hot Sauce, Trinidad Scorpion Salsa, Infused Trinidad Scorpion Sea Salt, and Scorpion Cheddar Cheese!
Specifications:

Heat Level:
Click here for all of our tips and videos to grow your peppers!
Click here for plant care instructions
View full details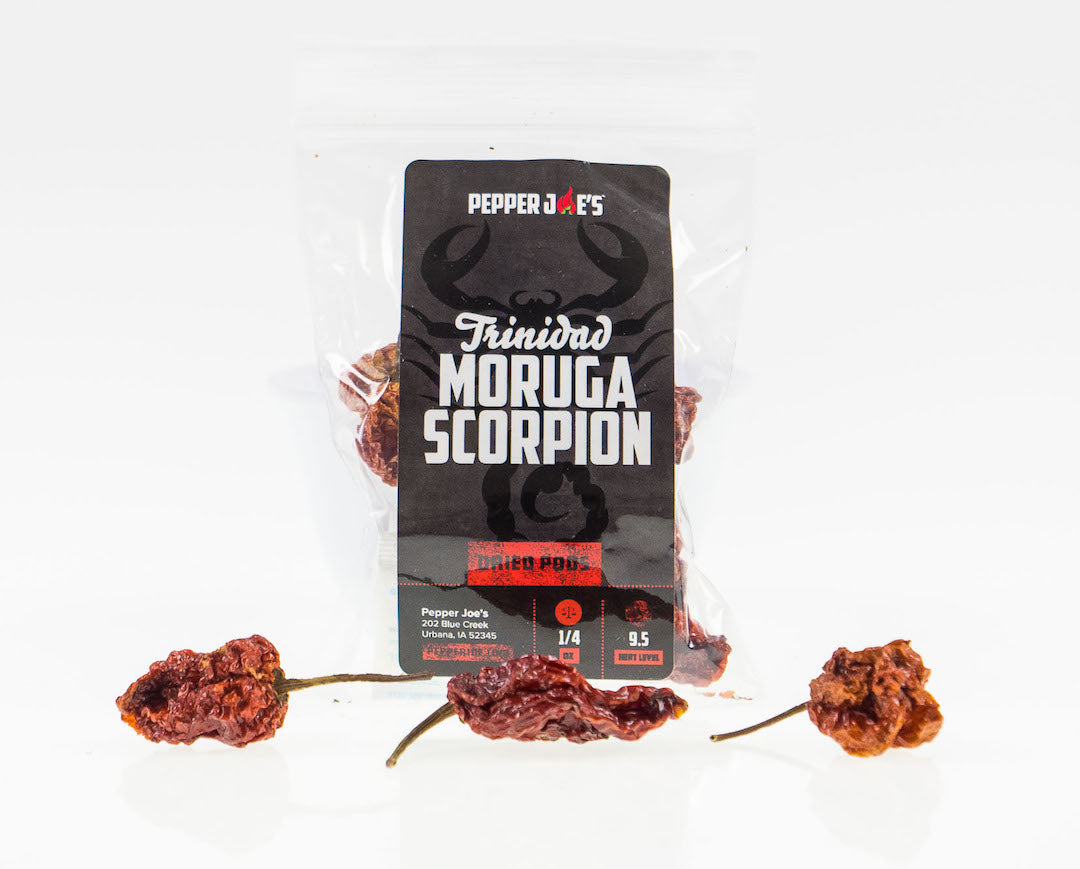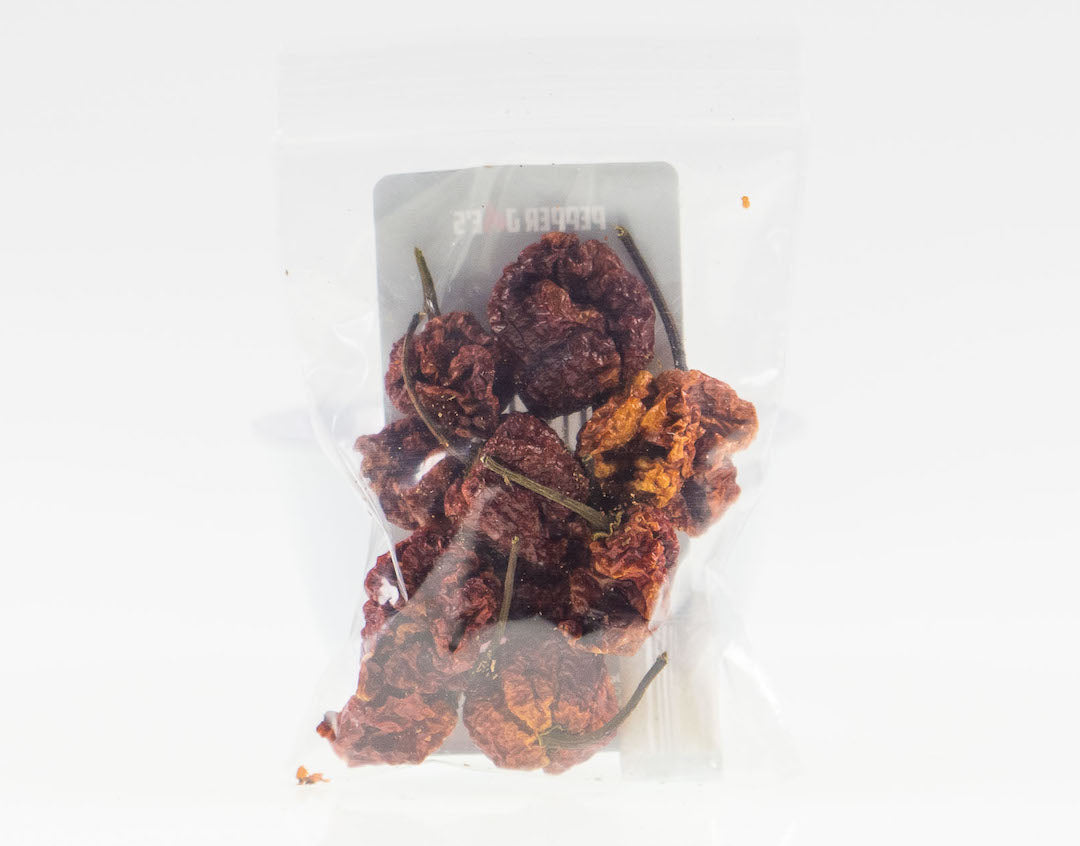 Trinidad Moruga Scorpion Dried Pods
Loving it
I am loving the heat that they bring to my hot sauces, along with the Carolina Reapers, and Ghost peppers. I personally can't handle the heat, but many of my customers can.
Trinidad Moruga Scorpion Dried Pods