Regular price
$ 6.99
Sale price
$ 5.99
Unit price
per
Sale
Coming Soon
Description:

Seeking superhot pepper powder that sends you straight on fire? The Trinidad Moruga Scorpion Powder will do the trick! We took one of the hottest peppers in the world and CRUMBLED them to create one superhot pepper powder that you'll want to take everywhere. Like all of our powders, this is incredibly versatile to use for anything and you can carry it with you anywhere whenever you're craving ferocious heat and need a slap to the face.

The Trinidad Moruga Scorpion powder has pure Trinidad Moruga Scorpion peppers grounded into fiery dust. The Moruga Trinidad Scorpion has an unbelievable heat level of 1,550,000 – 2,000,000 SHUs with fruity, candy-like flavors and a possible hint of cinnamon. With this amount of heat, you likely will get a significant endorphin rush…and a bit of pain.

Use this for cocktails, desserts, salsas, BBQ, chilis, marinades, hot sauces, or to sprinkle a dash on top of your food for tongue-burning heat. Be careful because a little goes a long way!

Heat: Extremely Hot

Size: ½ oz

DISCLAIMER: Keep out of reach of children and animals. Do not use if you have respiratory issues. A small amount will heat up any dish. Use sparingly if your tolerance for heat is low.

Can't live without spicy food? Check out all the spicy food products we carry like beef jerky, hot sauces, spicy cheese, spicy snack sticks, and more!

Want to grow the seeds instead? Check out the Moruga Trinidad Scorpion pepper seeds as well as the Chocolate Moruga pepper seeds and Yellow Moruga pepper! We even have a selection of Scorpion seeds if you want to expand your list!

Don't forget about our Scorpion Pepper Hot Sauce, Trinidad Scorpion Salsa, Trinidad Scorpion Infused Sea Salt, and Scorpion Cheddar Cheese!
Specifications:

Heat Level:
Click here for all of our tips and videos to grow your peppers!
Click here for plant care instructions
View full details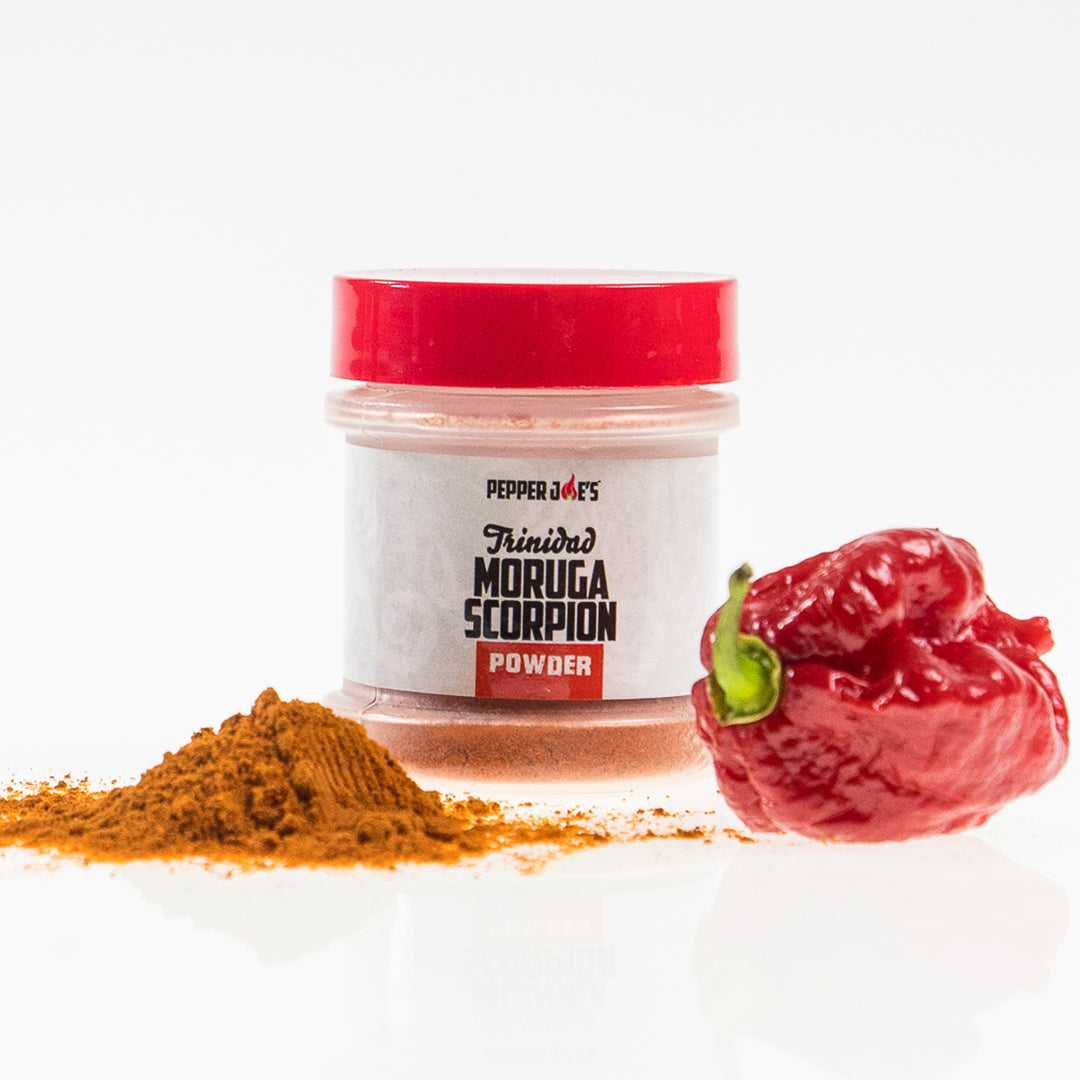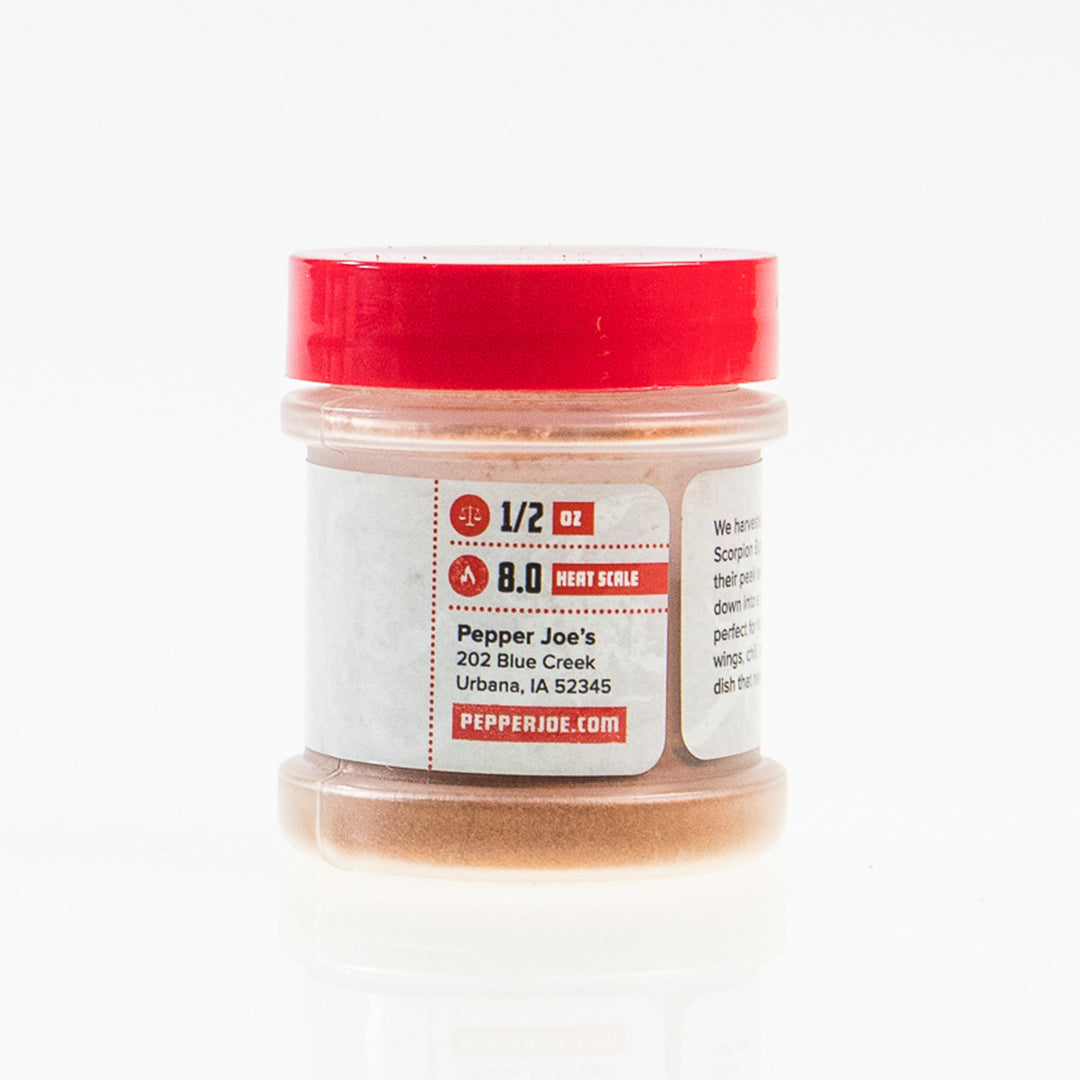 The best
This has the perfect heat. A little goes a long way. It gives me the spice Ive been looking for and still keeps my flavor. My new favorite
Excellent Heat !
The Hot Powder is great !
This is GOOOD!!
Finally, something worthy of the title "hot". Not insanely hot, but pretty darn hot, and I love the flavor. Goes great on some Clasico (mild) Tajin toasted corn that needed some kick. And now it does, like a mule! Great flavor, great spice.