Regular price
$ 4.99
Sale price
$ 3.99
Unit price
per
Sale
Coming Soon
Description:

When there are white variants of hot peppers out there, that means they are one of the rarest varieties to come by. The White Habanero is no different! This rare variant of the popular Habanero pepper family is a small, ivory white-hot dynamo with a LOT of punch!

White Habaneros grow on sturdy 3 ft. tall plants that stand out gorgeously in your garden with their creamy-white colors. These lantern-shaped pods are smaller than traditional habaneros, only reaching about 2" in length, with the same wrinkly appearance.

What these peppers lack in size, they make up for in terms of heat. White Habaneros have a soaring-hot heat that beats out the regular strain. In fact, these peppers are hotter than a Texas sidewalk in July! To translate, they will straight-up burn you. We caution you to handle these peppers with care. They make for an awesome white hot sauce and colorful addition to speckled salsa! Be the envy of your friends and family by growing one-of-a-kind, rare White Habanero peppers in your own garden!

Species: Capsicum Chinense
Heat Level

: 200,000 – 500,000 SHUs

Type

: Hot to Very Hot

Flavor: Fruity, Citrusy
Origin

: Peru

Pod Size: 2"
Plant Height: 2.5-3 ft.
Days to Harvest

: 100+ Days

Try other Habanero Pepper Seeds! We carry more varieties in our Pepper Seed Collection.

We also have some amazing Habanero Snacks & Spices to tide you over until the peppers come in!
Specifications:

Heat Level:

Plant size: 2.5-3 ft.
Pod size: 2"
Origin: Peru
Species: Chinense
SHU: 200,000-500,000
Click here for all of our tips and videos to grow your peppers!
Click here for plant care instructions
View full details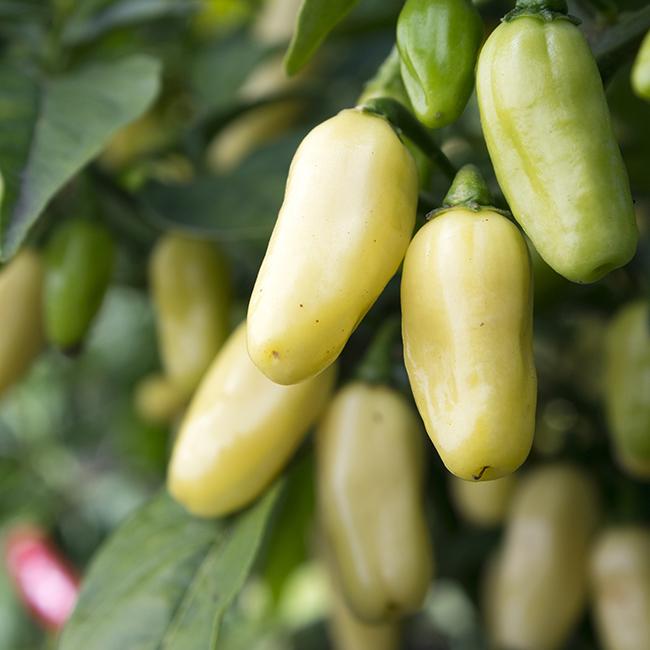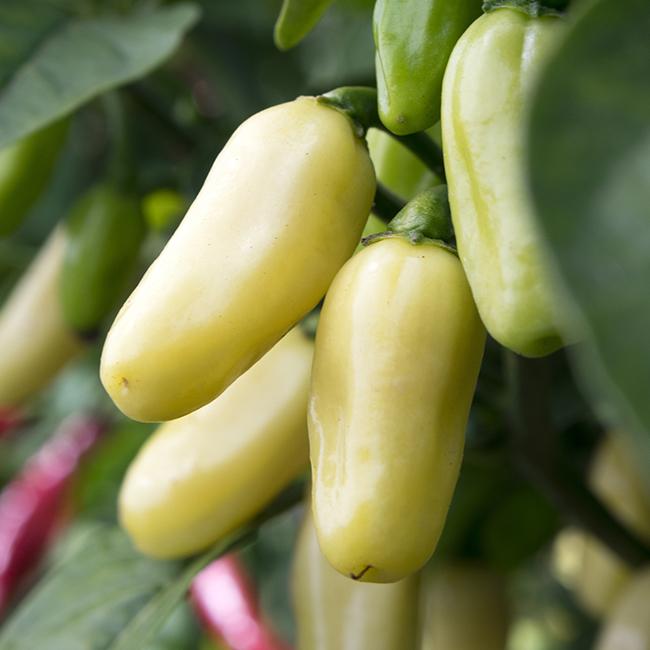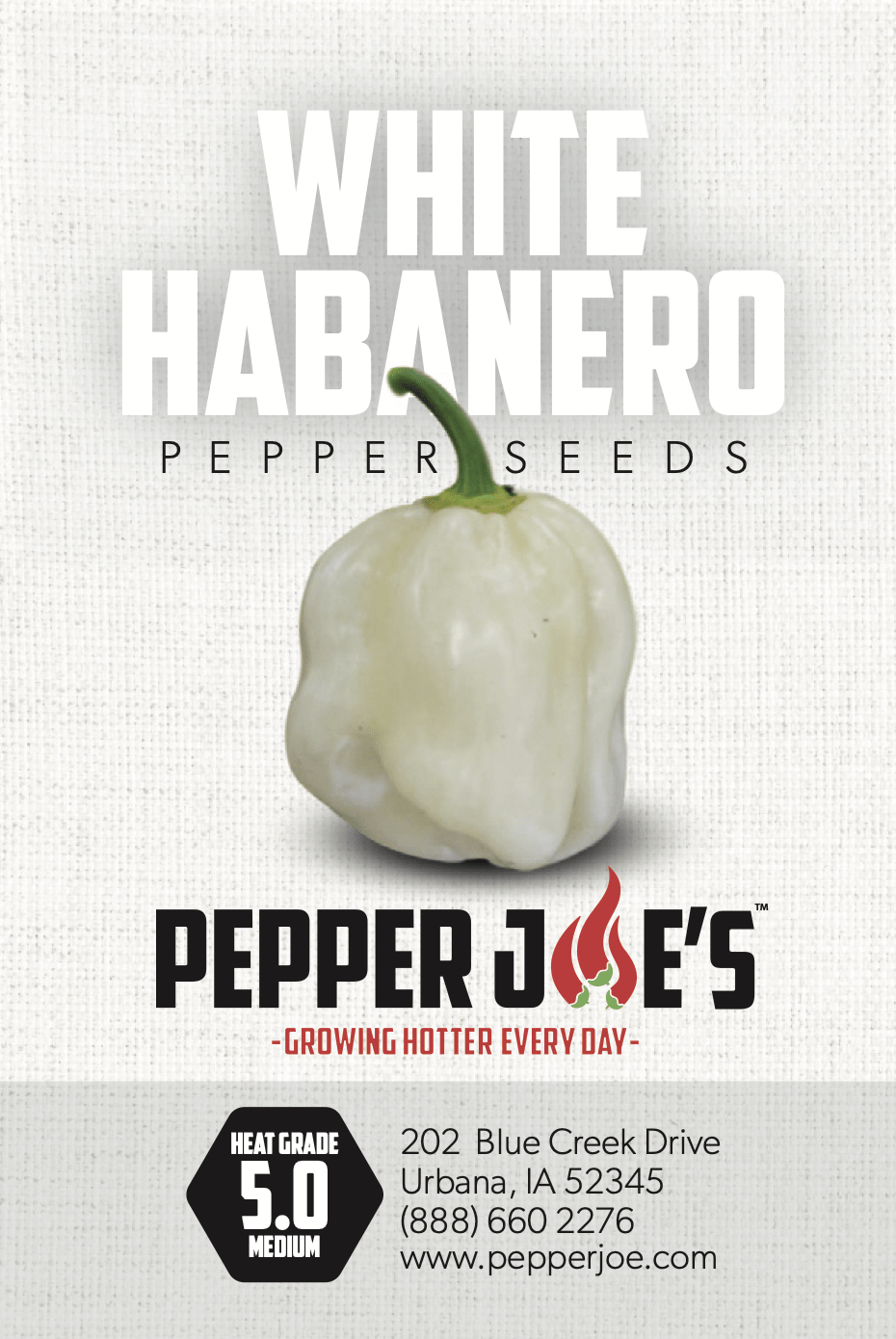 The Tastiest Medium Hots
I've grown these before, one of 42 different varieties. I usually dry and pulverize my peppers for "shelf life" and it works quite well. Some are too hot for me, others not hot enough, but White Habanero is just right, and extremely tasty . . . the best. I only grow one variety now.
Excellent products!
The live plants and seeds I purchased have been great. I used a heating mat and almost all of my seeds have germinated.