Regular price
$ 17.99
Sale price
$ 14.99
Unit price
per
Sale
Coming Soon
Description:

Looking for a superhot powder collection to start spicing up your cooking? Get three of Pepper Joe's fiercest pepper powders in one package! To create each powder, we harvested hot peppers at their ripest and CRUSHED them into fiery dust so you can enjoy the spices in their flavorful selves. Whenever you're craving incredible scorching heat, sprinkle lightly (or obsessively if that's your cup of tea) on your favorite foods and snacks or mix into your seasoning to create a hellscape of heat, flavors, and euphoria!

All three of these peppers once held the world record as the hottest peppers in the world, but don't let that deter you from giving these powders a try.

The collection includes:

These chili powders taste great with burgers, pasta dishes, wings, grilled meat, salsa, cocktails, chilis, and any other dish you wish to add heat to. The perfect gift for any chilihead. There's no shame in getting a gift for yourself too...

DISCLAIMER: Keep out of reach of children and animals. Do not use if you have respiratory issues. A small amount will heat up any dish. Use sparingly if your tolerance for heat is low.

Can't live without spicy food? Check out all the spicy food products we carry like beef jerky, hot sauces, spicy cheese, spicy snack sticks, and more!
Specifications:

Heat Level:
Click here for all of our tips and videos to grow your peppers!
Click here for plant care instructions
View full details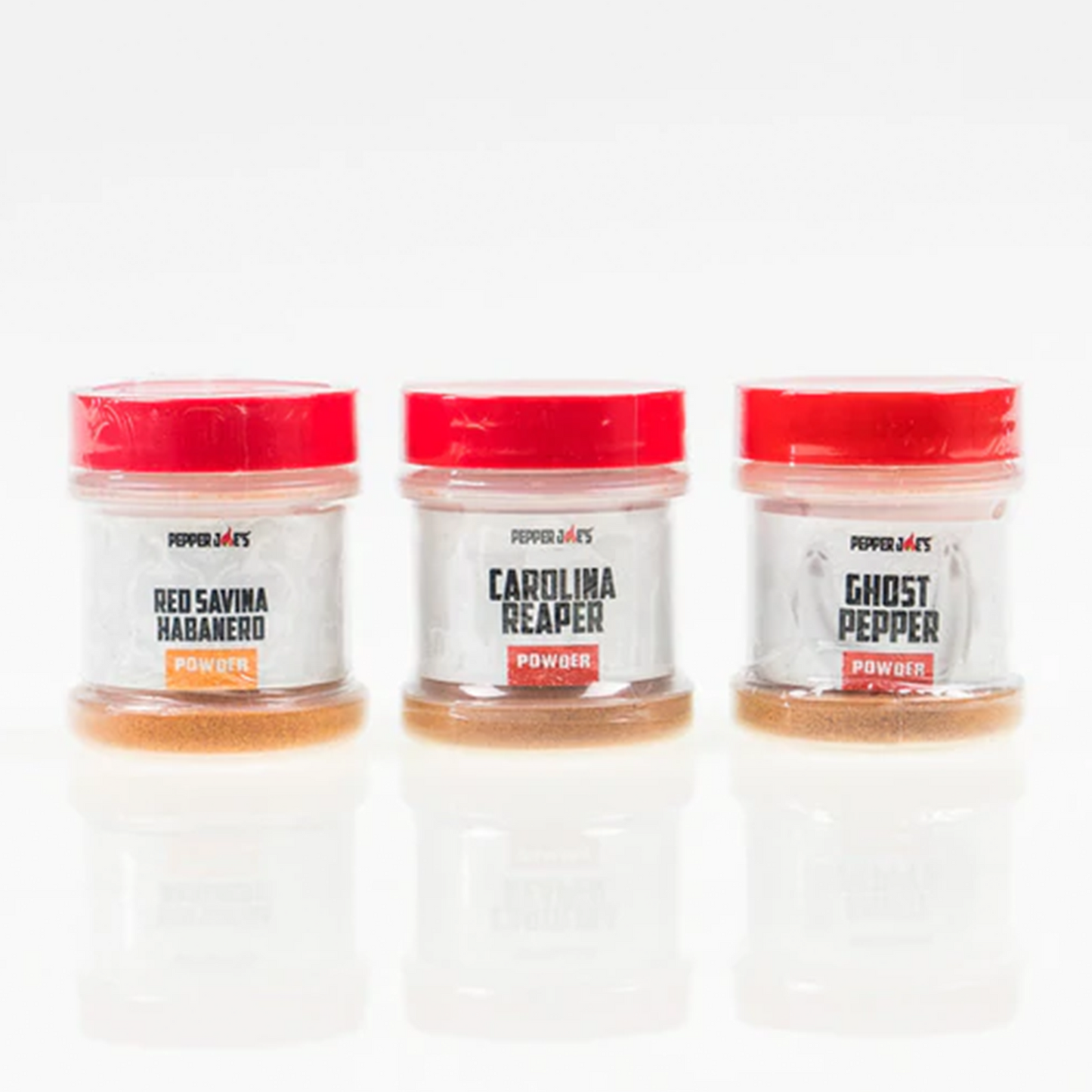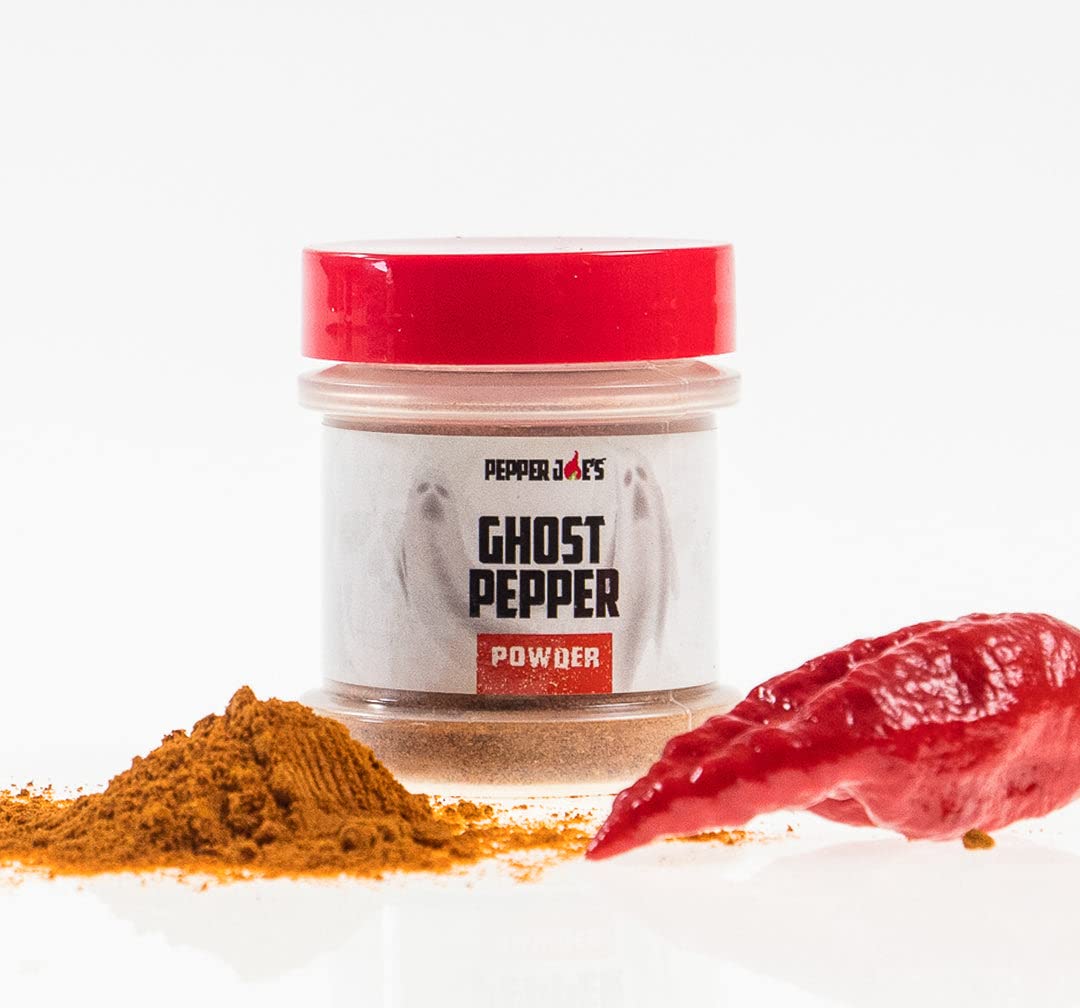 World's Hottest Pepper Powder Collection
nice variety
A good way to sample various heat levels. There are minor differences in the flavor profiles, but the main thing is the heat, and it all comes down to how much you use. Sprinkle a small amount until you find your heat level. They all are great, just how much you need for your own level. Of course, I use these daily, after all it's not good without heat!!!