Regular price
$ 5.99
Sale price
$ 4.99
Unit price
per
Sale
Coming Soon
Description:

The Ghost Powder is truly a must-have for the heat lover's household! You'll want to have this in your pantry because this powder has the perfect amount of smoked flavor and punchy heat.

The Ghost, also known as the Bhut Jolokia, originated from India where this was known as the world's hottest pepper in 2007 and the first pepper to hit the 1 million SHUs mark. With 900,000 – 1,000,000 SHUs, you're definitely not going to miss out on heat! When in small doses, it will offer a nice, intriguing tingle that mixes beautifully in a wide range of food.

To create this daringly spicy powder, we harvested Red Ghost peppers at their freshest and ripest and SMASHED them into a powder for you to use when you're craving scorching heat. The smoky ghost pepper powder goes great with burgers, wings, salsa, chili, desserts, and any other dish you wish to add that delicious smoked spice on!

Heat: Super Hot

Size: ½ oz

DISCLAIMER: Keep out of reach of children and animals. Do not use if you have respiratory issues. A small amount will heat up any dish. Use sparingly if your tolerance for heat is low.

Want to grow more Ghost pepper seeds? Try our other Ghost varieties:
Ghost Pepper Seeds - Bhut Jolokia Pepper Seeds, Giant Ghost Pepper (Giant Bhut Jolokia Pepper) Seeds, Yellow Ghost Pepper (Bhut Jolokia) Seeds, Ghor-Pion Pepper Seeds, Chocolate Ghost Pepper Seeds, Jay's Peach Ghost Scorpion Seeds, Peach Ghost (Peach Bhut Jolokia) Seeds, Orange Ghost Pepper Seeds, Bhut Orange Copenhagen Seeds, Bhut Jolokia Purple Pepper Seeds, White Ghost (Bhut Jolokia) Pepper Seeds, Neyde Black Ghost (Bhut Jolokia) Pepper Seeds
Specifications:

Heat Level:
Click here for all of our tips and videos to grow your peppers!
Click here for plant care instructions
View full details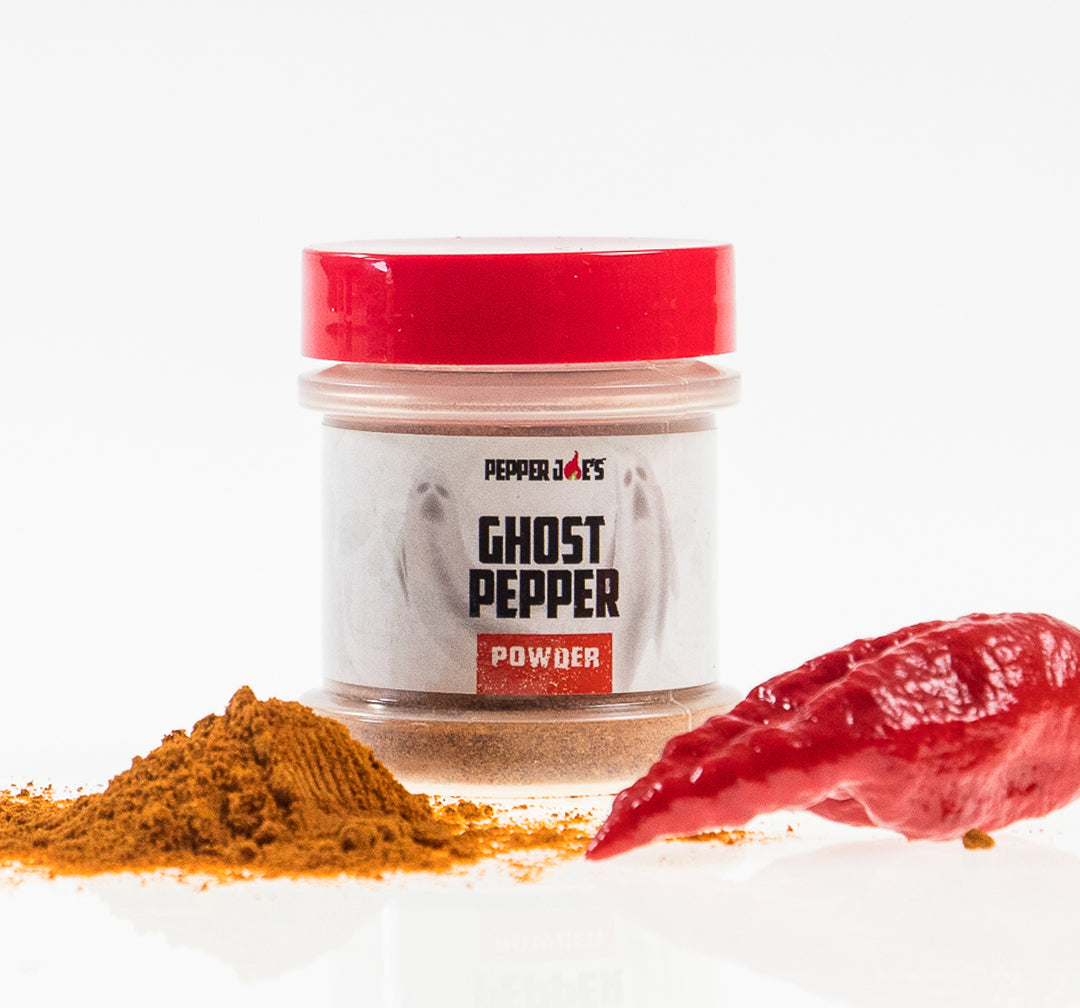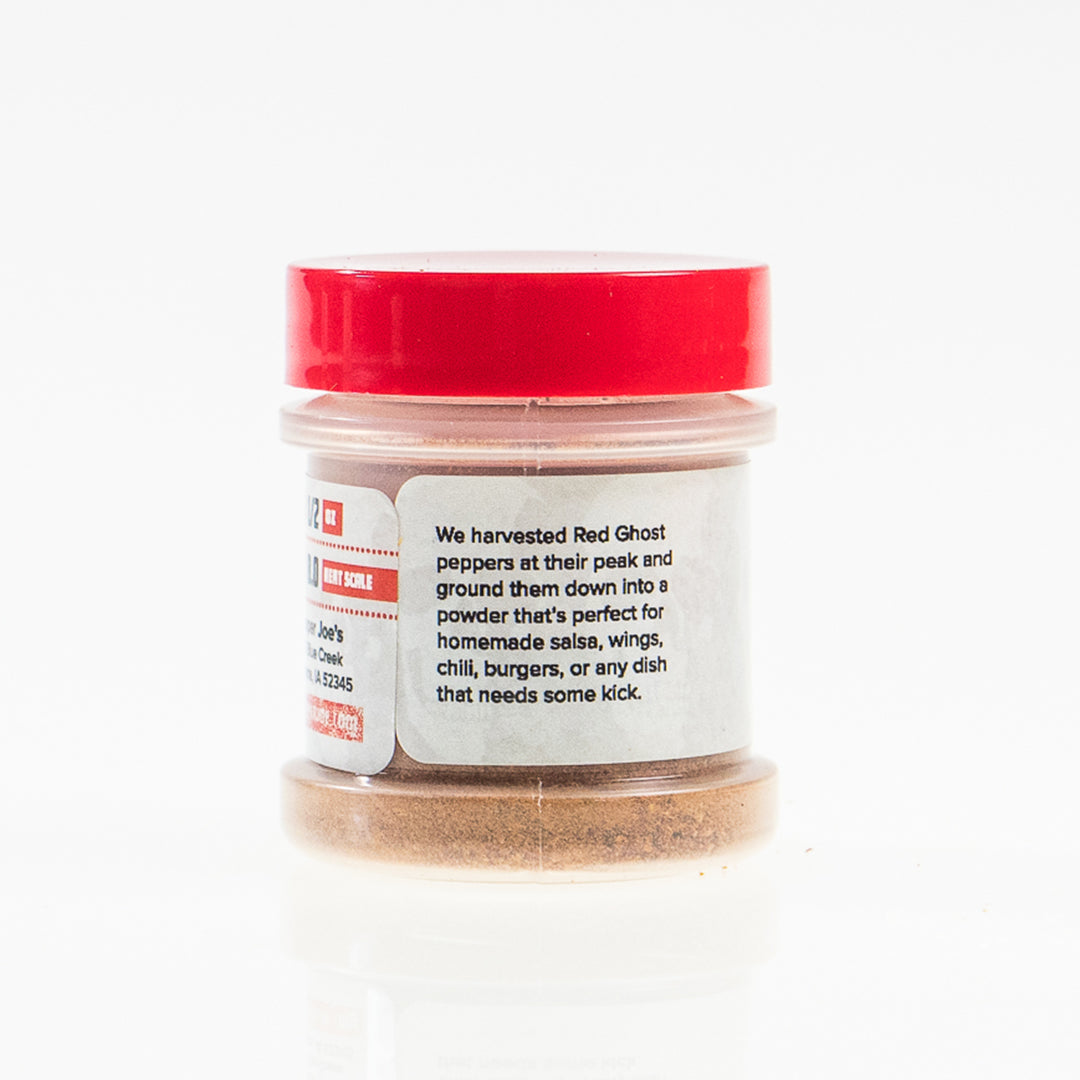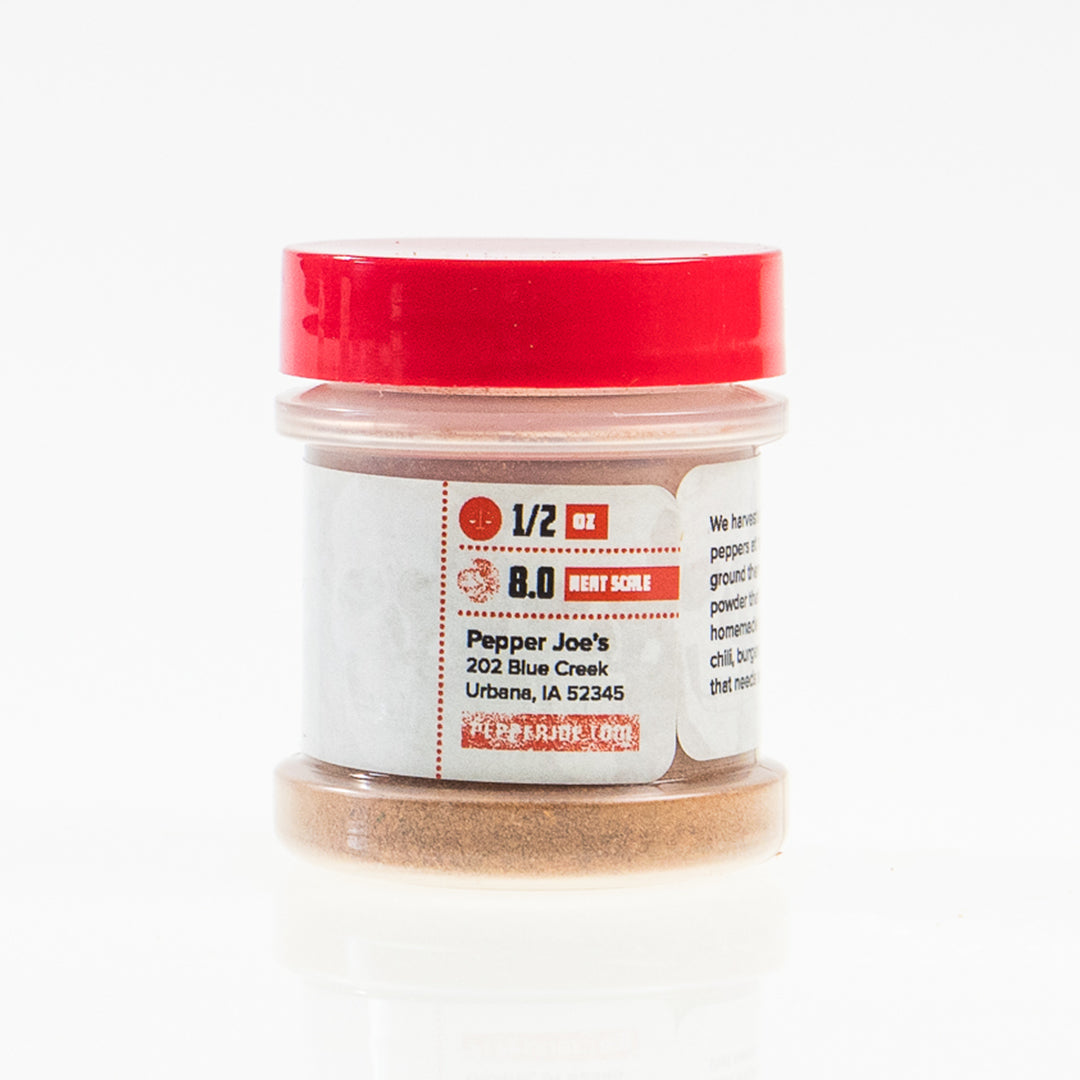 Scary tasty-hot!
It's not quite as hot as the Trinidad Moruga Scorpion powder, which I like just a tad better because of the slightly better taste and heat, but there's absolutely nothing wrong with this Ghost Pepper Powder. It delivers on taste and heat just as well, but I just like the flavor of the scorpion just a bit more. Still plenty of heat and taste to go around, though!!
Awesome!!!!!!!!!!!! Just awesome. Buy it
Just buy it. All I gotta say. If you looooove spice. Buy it. Dassss it