Regular price
$ 2.99
Sale price
$ 1.99
Unit price
per
Sale
Coming Soon
Description:

Identical to the Corno di Toro Red Pepper, this Corno di Toro Yellow Pepper is an Italian heirloom also called the Bull's Horn pepper or Cow Horn pepper because of its bull horn shape and is translated as the "Horn of the Bull."

This pepper plant grows between 3 to 4 feet tall and produces large, narrow, tapered peppers with a bull-horn curve. These pods grow around 8" long and 2" wide, and ripen from glossy green to a bright red.

Corno di Toro Yellow Peppers boast sweet and spicy peppers, but also have a citrusy, fruity flavor, and are generally milder than the Corno di Toro Red Pepper. No matter what, this is versatile and great for eating raw, stuffed, grilled, or fried! If you fry them, be sure to fry them in olive oil and sprinkle them with parmesan. You could also make them ornamental pepper plants with their bright red crop! This is a must-have in your garden as gardeners rave about the sugary, sweet flavor of the Corno Di Toro Yellow pepper!

Species

: Capsicum Annuum

Heat Level

: 0

-

500 Scoville heat units

Type

:

Mild

Flavor: Sweet, Citrusy, Fruity

Origin

: Italy

Pod Size: 8"
Plant Height: 3-4 ft.

Days to Harvest

: 70-8

5

Days

Browse through our Rare & Exotic Pepper Seeds for more unique varieties! Be sure to check out our expansive Pepper Seed Collection for all types of seeds to grow in your garden!
Specifications:

Heat Level:

Plant size: 2-3 ft.
Pod size: 8-10"
Origin: Italy
Species: Annuum
SHU: 0-500
Click here for all of our tips and videos to grow your peppers!
Click here for plant care instructions
View full details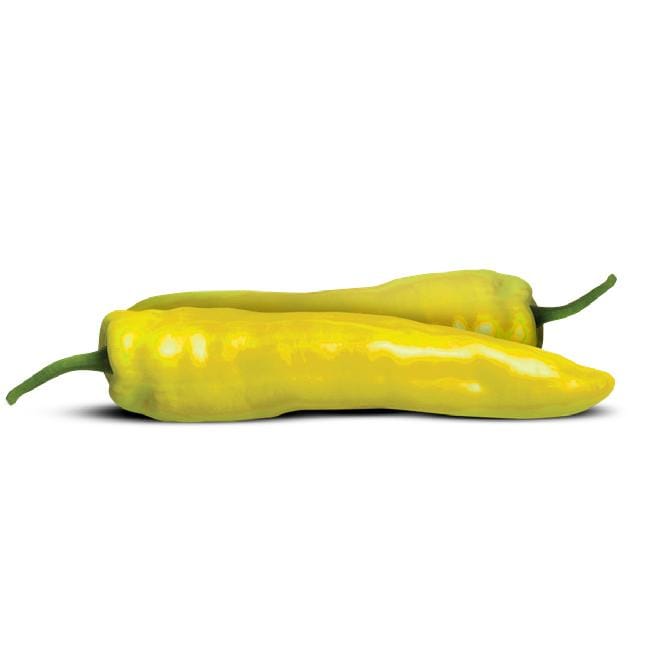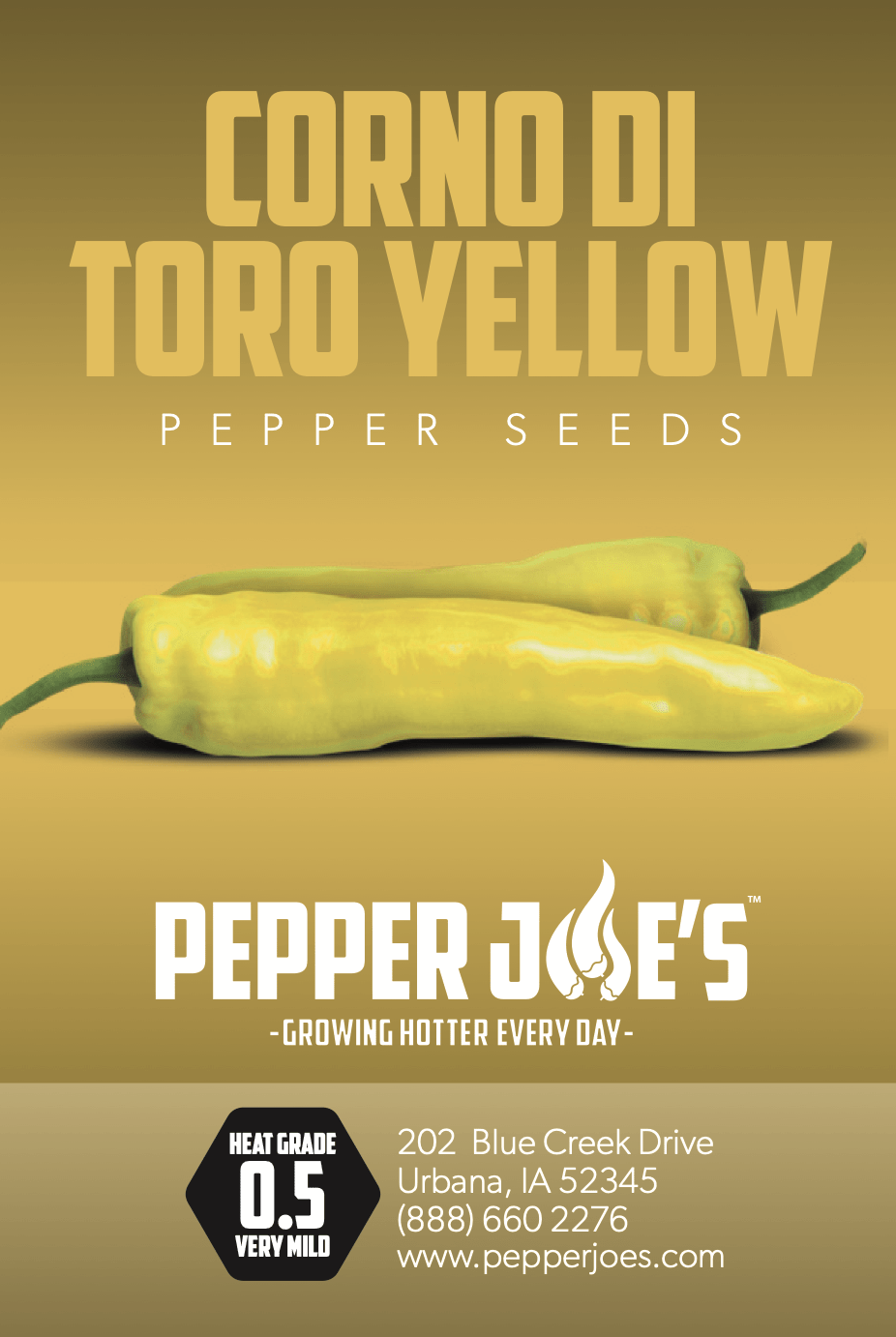 Corno di Toro Yellow Pepper Seeds
Can't wait to try these. Hard to find!
Anamoloy?
Purchased some Corno di Toro yellow pepper seeds with my usual Cow Horn and none of the Toro peppers sprouted. However, I will still give an four stars as I have always had exceptional service and luck with Pepper Joe's.
Poor germination
Planted my seeds in a jiffy Pete pellet greenhouse setup, as I did for all my other peppers this year, and only one of my Toro seeds sprouted. My Poblano, reaper, and scorpion seeds sprouted and multiple plants came up from each pellet, but the Toro never came up. Contacted customer support. The agent was very nice but told me it must have been my soil temperature was the issue even though all my other peppers (except the giant jalapeño pepper seeds) in the same starter box did great.