Regular price
$ 6.99
Sale price
$ 5.99
Unit price
per
Sale
Coming Soon
Description:

Can't get enough of the Carolina Reaper? Try this Yellow cousin, the Yellow Reaper pepper! The Yellow Reaper is a cross between the Ghost Pepper and Golden Habanero, which makes a delicious flavor paired with loads of intense heat!

Grow these pepper plants and watch them stretch up to 3-4 ft. tall in your garden. These plants boast high yields of pepper pods with the same shape and bumpy texture. You'll notice some of these 2" pods developing little stingers on the bottoms! Yellow Reapers mature from green to their final bright yellow.

These have a delicious fruity flavor paired with loads of intense heat! The Yellow Reaper pepper Scoville is 1,569,383 - 2,200,000 SHUs, so if you're an inexperienced pepper fanatic, we recommend being very careful when handling or consuming peppers with this much heat. Great for making seafood dishes and anything else from the world's oceans! Try drying them and using them as a seasoning on your next favorite grilled fish dish!

Species: Capsicum Chinense
Heat Level

: 1,569,383-2,200,000+ SHUs

Type

: Super Hot

Flavor: Fruity
Origin

: USA

Pod Size: 2.5"
Plant Height: 3-4 ft.
Days to Harvest

: 165+ Days

Try growing other Super Hot Pepper Seeds and browse through our Super Hot Pepper Plants if seeds aren't your thing.

Are you brave enough to handle world-class heat? Then grab some of our Carolina Reaper Snacks & Spices!

 
Specifications:

Heat Level:

Plant size: 3-4 ft.
Pod size: 2.5"
Origin: USA
Species: Chinense
SHU: 1,569,383-2,200,000
Click here for all of our tips and videos to grow your peppers!
Click here for plant care instructions
View full details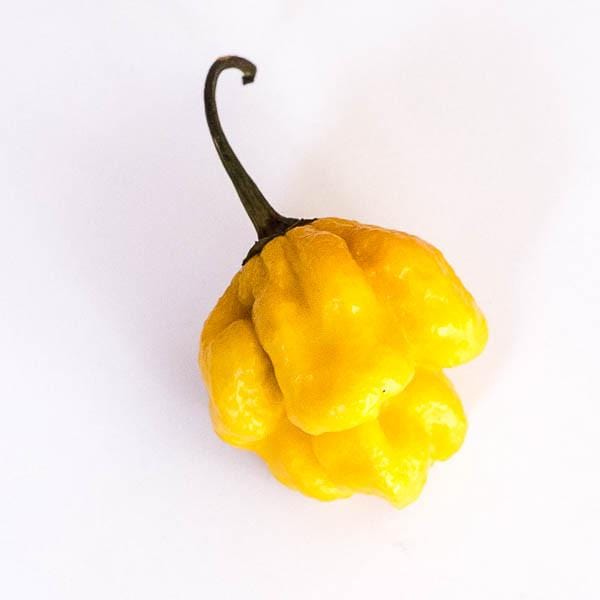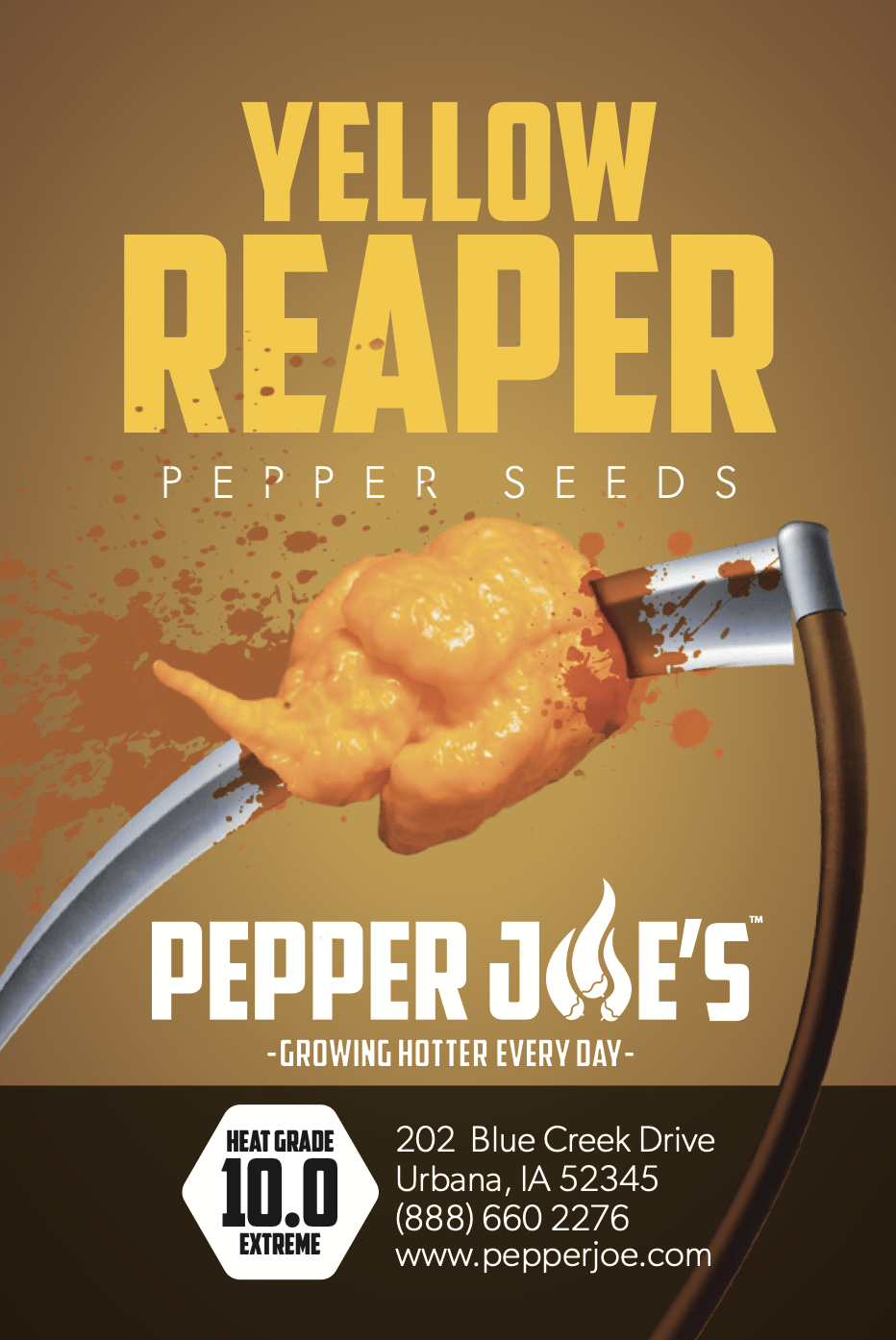 Carolina reaper
Seeds all germinated … good quality seeds
Over 90% seeds growing!
Potent seeds! I've never had so much success with planting seeds! Can't wait to see the fruit!
Haven't planted yet
Apparently pepper Joes does not account for seasons when they request reviews. I live in a northern climate. I will not be starting the seeds indoors for another month or two, but I keep getting a request to review, so here is my review. Learn some patience. I don't know if the seed will germinate, I don't know if the plants have sound genetics, and I won't know for sure for about 7 more months.