SKU: 7-PotBubbleGumxDraxDiegoDream10
Regular price
$ 0.00
Sale price
$ 5.99
Unit price
per
Sale
Coming Soon
Description:

The 7-Pot BubbleGum x Drax Diego Dream Pepper is a unique cross that comes with an addicting flavor followed by a swift and intense heat with every bite you take!

Plants will grow up to 3-4 ft. tall and produce high yields of these 3" long pods. The pepper has an appearance similar to the Moruga Trinidad Scorpion pepper, but without the stinger. 7-Pot BubbleGum x Drax Diego Dream peppers ripen to their unique peach color at maturity and have a smooth and shiny texture.

These peppers share the fruity and sweet flavors of the 7-Pot Bubblegum pepper, with an intense heat that comes on fast. 7-Pot BubbleGum x Drax Diego Dream pepper's heat is similar to that of the Ghost pepper as it ranges from 800,000 - 1,268,250 SHUs! Careful handling these super hot peppers, and use them sparingly for cooking, adding to salsas, infusing into hot sauce, or drying them into chili powder.

Please Note: This new variety is still unstable. Your grow results could vary in terms of shape, size, and color.

Species:

Capsicum Chinense

Heat Level

:

800,000 - 1,268,250

SHUs

Type:

Super Hot

Flavor: Fruity, Sweet

Origin

:

United Kingdom

Pod Size: 2-3"
Plant Height: 3-4 ft.
Days to Harvest

: 90-150 Days

Try more of our 7 Pot Pepper Seeds and make sure to browse through more of our Super Hot Pepper Seeds!
Specifications:

Heat Level:

Plant size: 2-3 ft.
Pod size: 2-3"
Origin: United Kingdom
Species: Chinense
SHU: 800,000-1,268,250
Click here for all of our tips and videos to grow your peppers!
Click here for plant care instructions
View full details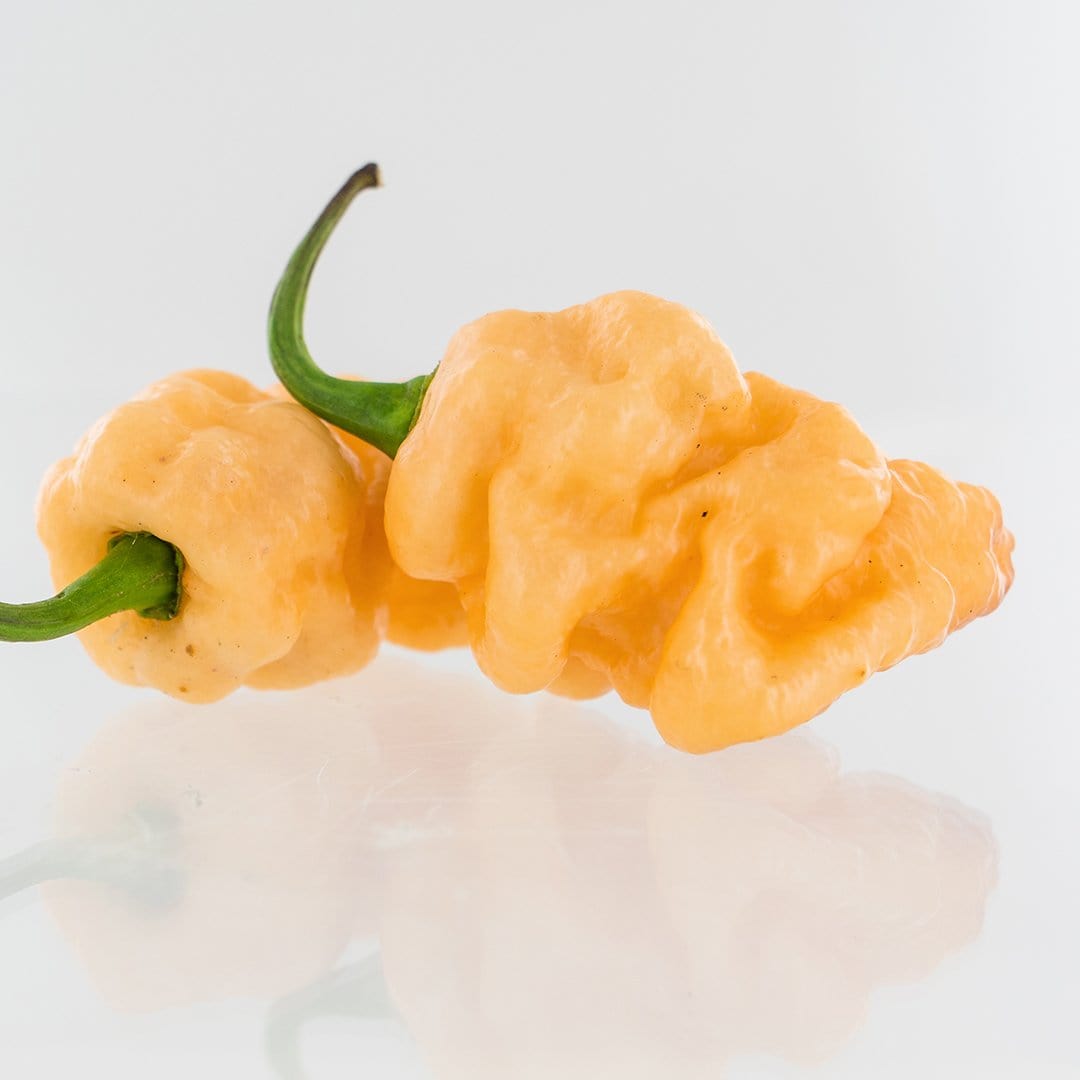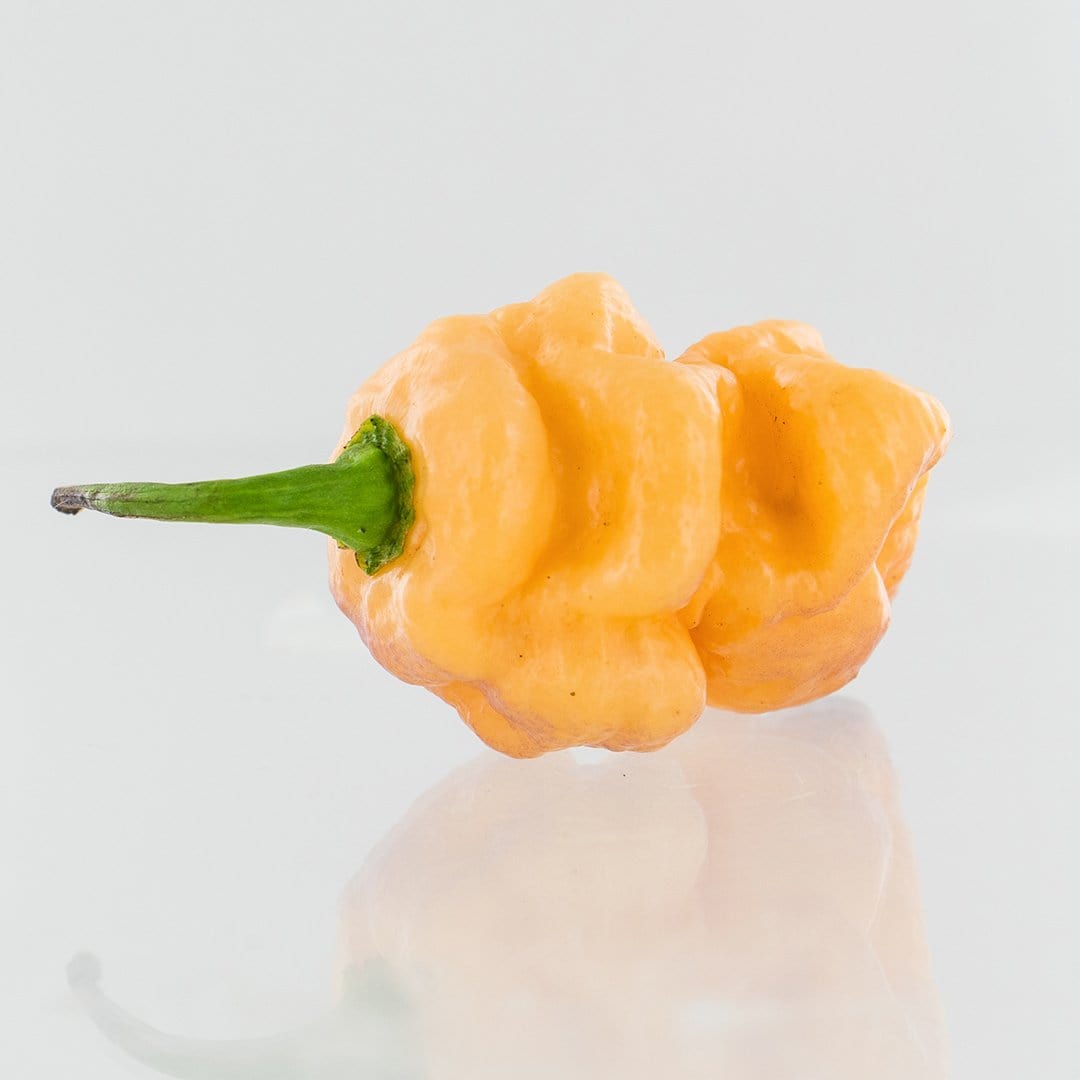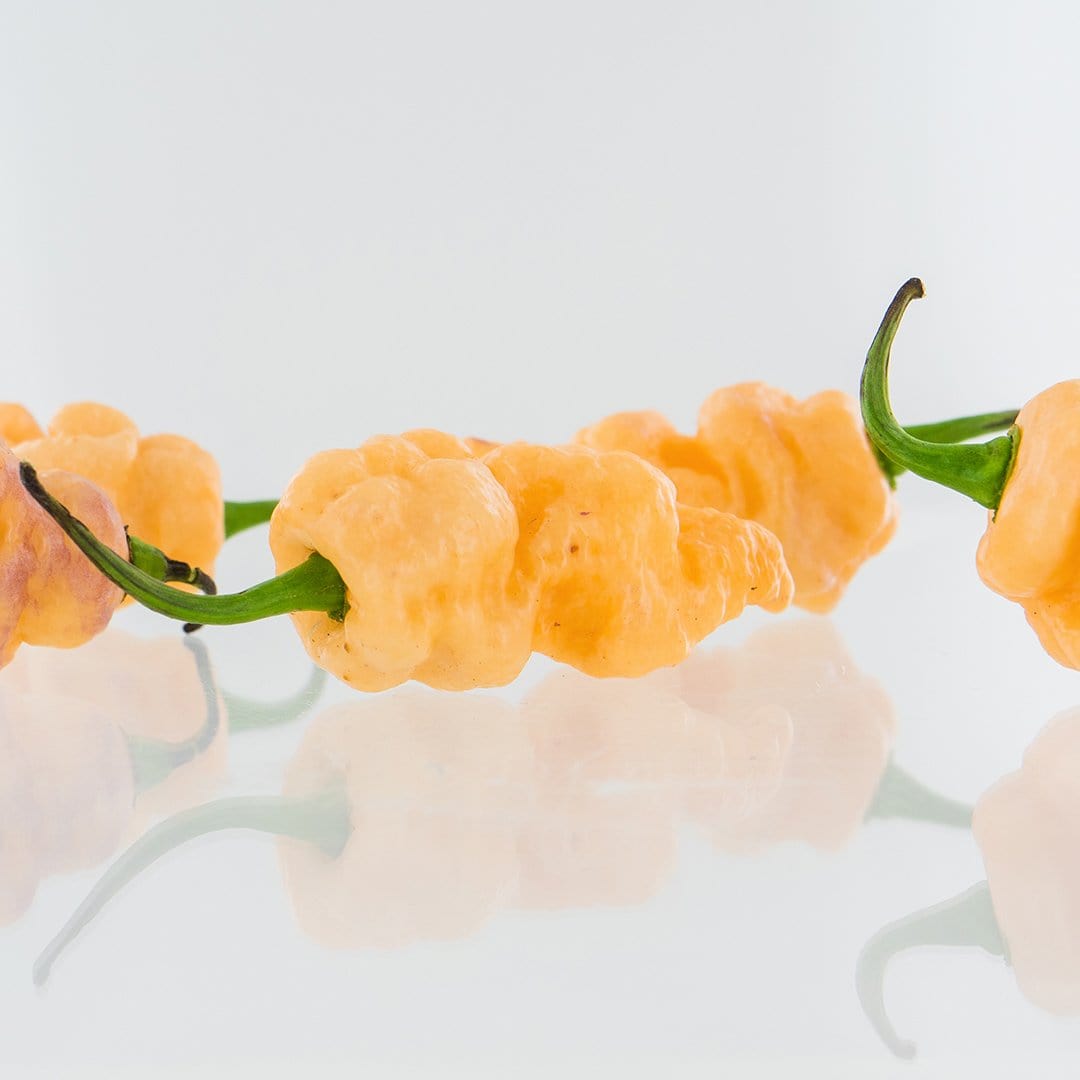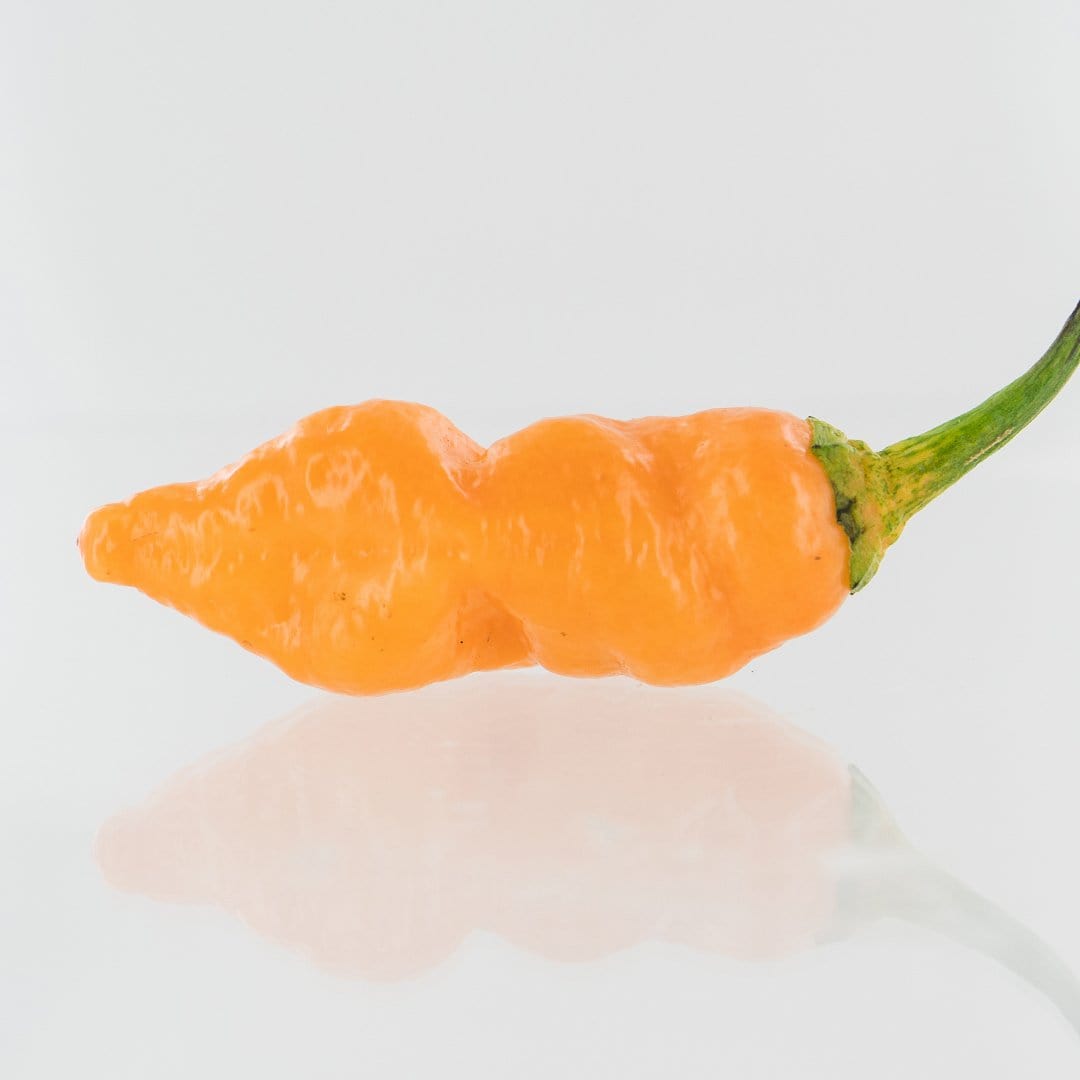 7-Pot BubbleGum x Drax Diego Dream Pepper Seeds
7-Pot BubbleGum x Drax Diego Dream Pepper Seeds