Regular price
$ 5.99
Sale price
$ 4.99
Unit price
per
Sale
Coming Soon
Description:

This gnarly pepper variety is named for its ability to resemble a brain! The Brain Strain, also known as the 7 Pot Brain Strain, is part of the 7 Pot Pepper family that is known for its scorching heat, and this pepper variety is no exception. This is not a hybrid pepper but instead was developed using selective breeding to use particular desired traits. In 2010, David Capiello (a hot pepper growing hobbyist) from North Carolina, obtained these seeds from a grower in Trinidad & Tobago.

The 7 Pot Brain Strain pepper plant is very productive and stretches up to 3-4 ft. tall. Believe to be similar and closely related to the Trinidad Moruga Scorpion, the 7 Pot Brain Strain peppers will grow up to 2" long and be wrinkly and bumpy with a "brain-like" look. In our opinion, this may be the coolest hot pepper you can grow in your garden! Pods will ripen from green to a striking red color when they reach maturity.

This hefty super hot pepper has volcanic heat and more placental tissue than other peppers, almost as hot as the Carolina Reaper. We must warn you that this could be the hottest of the 7 Pot Pepper family! Try using this pepper for soups and stews for their smoky flavors!

Species: Capsicum Chinense
Heat Level:

1,000,000-1,350,000

SHUs
Type:

Super Hot
Flavor: Fruity, Smoky
Origin:

Trinidad & Tobago

Pod Size: 2"
Plant Height: 3-4 ft.
Days to Harvest: 120+ Days


Can't live without spicy peppers? Get more of our Super Hot Pepper Seeds and browse through our collection of Super Hot Snacks & Spices!
Specifications:

Heat Level:

Plant size: 3-4 ft.
Pod size: 2"
Origin: Trinidad & Tobago
Species: Chinense
SHU: 1,000,000-1,350,000
Click here for all of our tips and videos to grow your peppers!
Click here for plant care instructions
View full details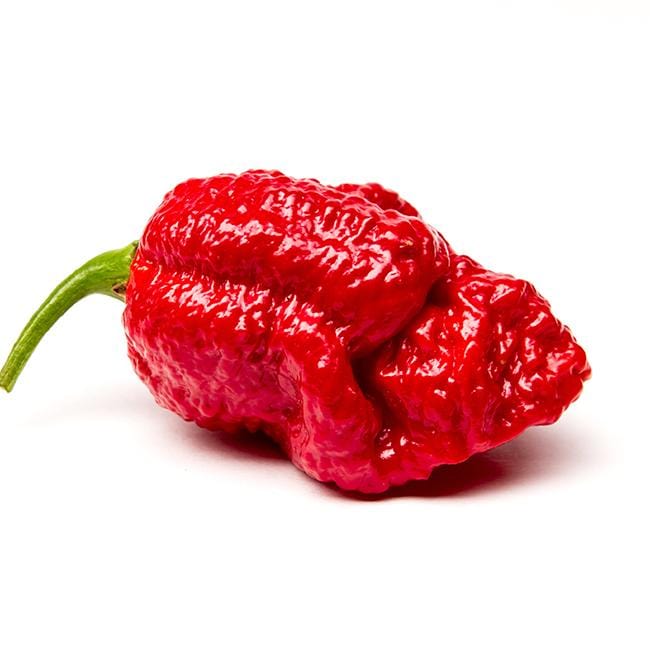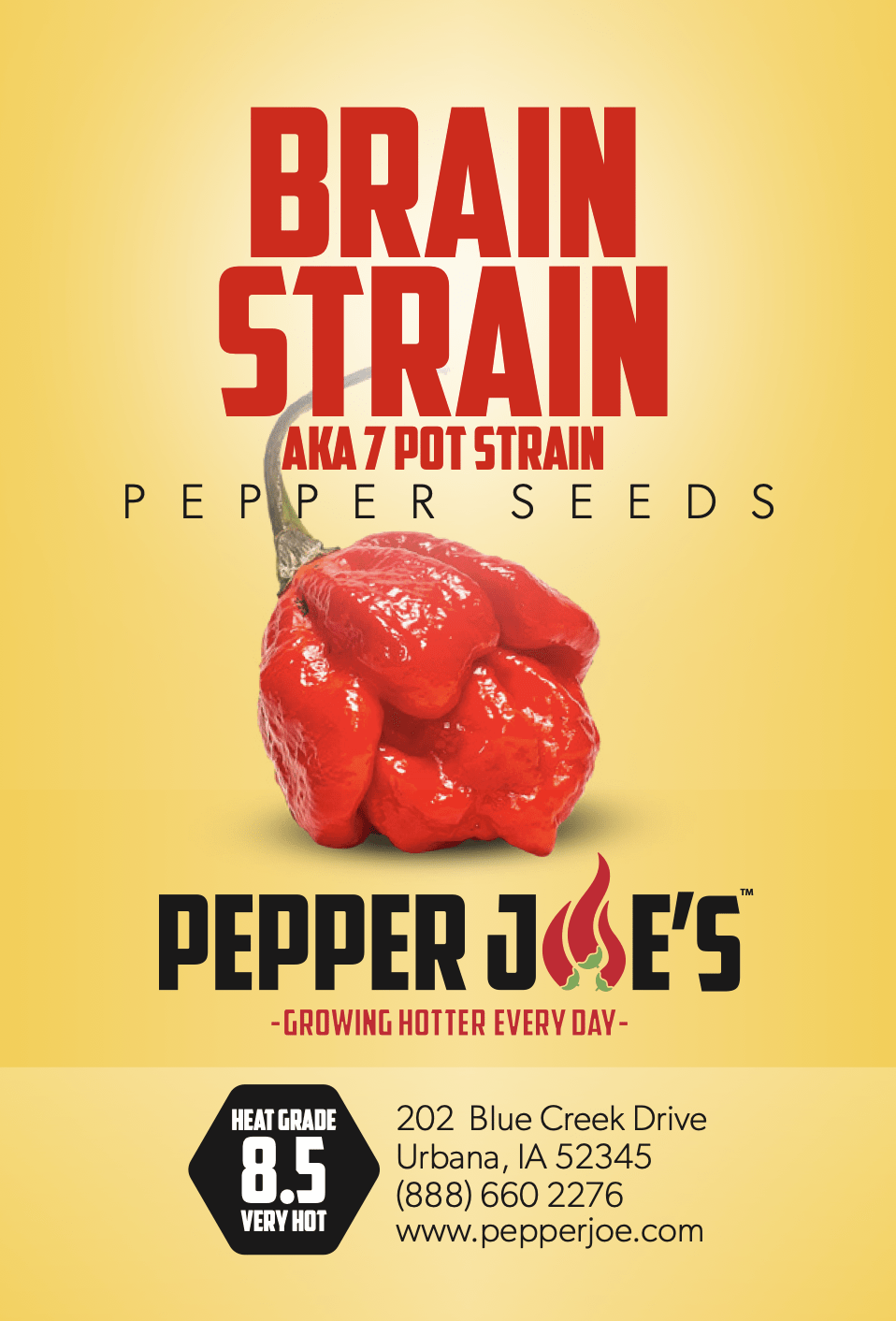 I bought these seeds for my friend, so I can't tell you anything. But he is very happy that he will have the opportunity to grow new varieties of hot peppers.
Brain Strain Hot Pepper AKA "7 Pot Strain" Seeds
Great seeds
Great seeds they did germinate in the humidity dome and heat pad… some just died… could be our crazy California weather this season. But love the online help and the seed packets are awesome