Pepper Joe's Carolina Reaper Hot Sauce: Ignite your taste buds with extreme heat and bold flavor. The ultimate hot sauce adventure.!
Regular price
Sale price
$ 9.99
Unit price
per
Sale
Coming Soon
Description:

Description

Prepare for a fiery adventure that will push your taste buds to the limit with our Carolina Reaper Hot Sauce! If you're a heat seeker, you're in for a scorching treat. But that's not all – check out our Blueberry Reaper and Pineapple Reaper hot sauces to experience a tantalizing twist on the Reaper theme. Or go all-in with our Reaper Hot Sauce Variety 3-Pack for the ultimate taste test.

Our Carolina Reaper hot sauce is crafted for the true chili head, those who relish superhot sauces that leave their senses tingling. This sauce blends the intensity of Carolina Reapers, the smokiness of Piquillos, and the zest of Peri Peri peppers, all harmonized with the richness of garlic, the depth of tomatoes, and the zing of red wine vinegar. The Carolina Reaper pepper boasts a maximum heat level of 2,200,000+ Scoville Heat Units (SHUs), and this sauce will let you know when you've met your spicy match!

Proudly made in the USA, our Carolina Reaper hot sauce is a versatile companion for your culinary creations. Just a tiny drop will set your mouth ablaze, so proceed with caution! It's perfect for drizzling on snacks, spicing up eggs, enhancing pizza, wings, burgers, hot dogs, pork, chicken, BBQ, and seafood. Use it as a bold marinade or generously slather it on meats and veggies while grilling. Buckle up, because a fiery flavor expedition awaits you!

Heat Level: 9/10

Size: 5 oz

Other Reaper Products:


Raging Reaper Chocolate Bar, Carolina Reaper Beef Jerky, Carolina Reaper Bacon Jerky, Carolina Reaper Dried Pods, Carolina Reaper Powder, Carolina Reaper Salsa, Carolina Reaper Summer Sausage, Carolina Reaper Snack Sticks, Carolina Reaper Cheddar Cheese, Carolina Reaper Bloody Mary Mix

Try our Reaper Seed varieties:
Carolina Reaper, Peach Carolina Reaper, Chocolate Reaper, Yellow Reaper, CPR Chocolate Primo Reaper, Reaper Madness 4 Pack

Try our other Hot Sauce flavors: GARLIC HABANERO HOT SAUCE, GHOST PEPPER BBQ SAUCE, GHOST PEPPER HOT SAUCE, PEACH VIDALIA ONION HOT SAUCE, SCORPION HOT SAUCE, and PEPPER JOE'S HOT SAUCE 2 PACK.

Ingredients

Ingredients

Red Peppers (Carolina Reapers, Piquillo, and Peri Peri)
Red Wine Vinegar
Tomato
Onion
Water
Garlic
Vinegar
Salt
Contains 2% or less of: Spices, Sugar, Xanthan Gum, Calcium Chloride, Citric Acid
Specifications:

Heat Level:
Click here for all of our tips and videos to grow your peppers!
Click here for plant care instructions
View full details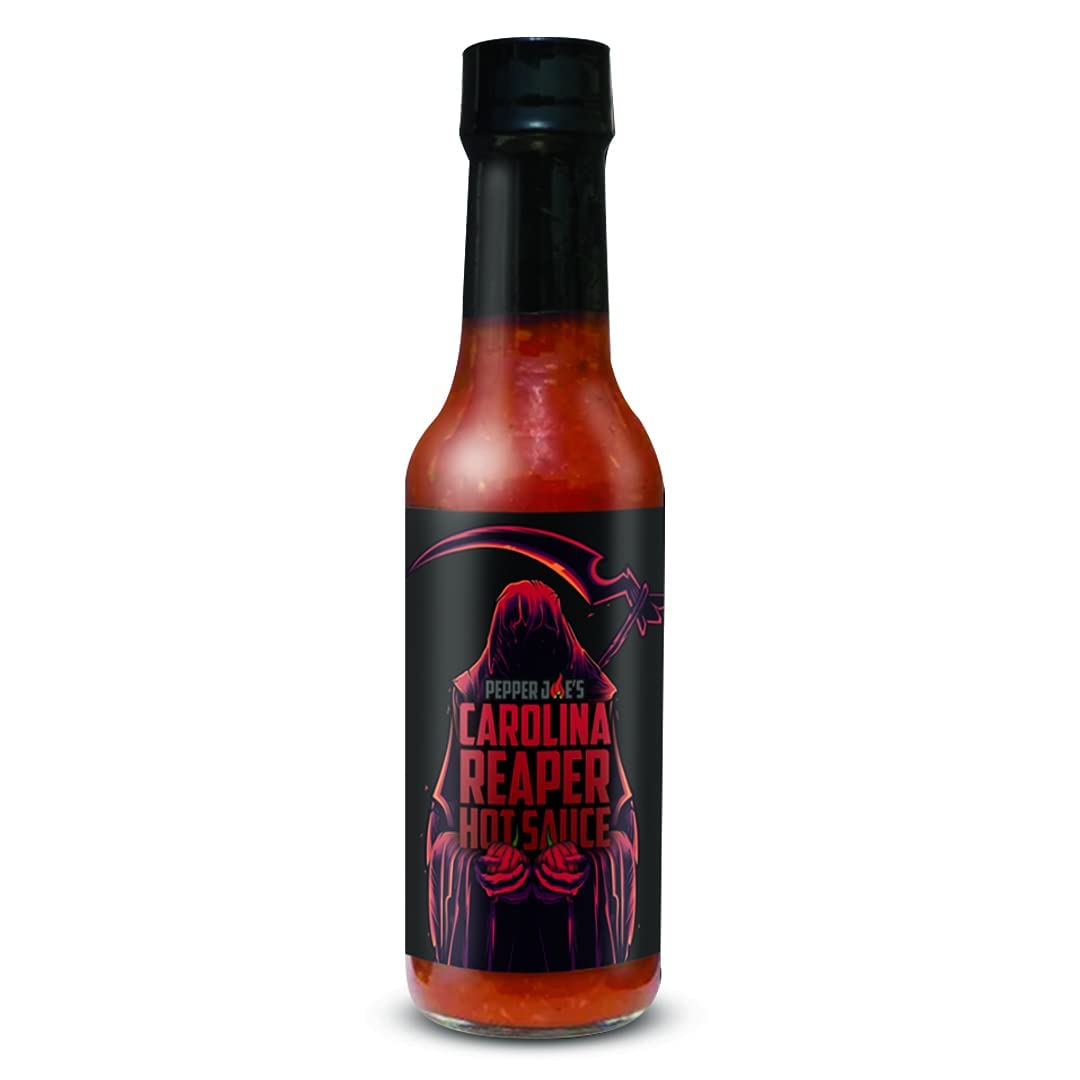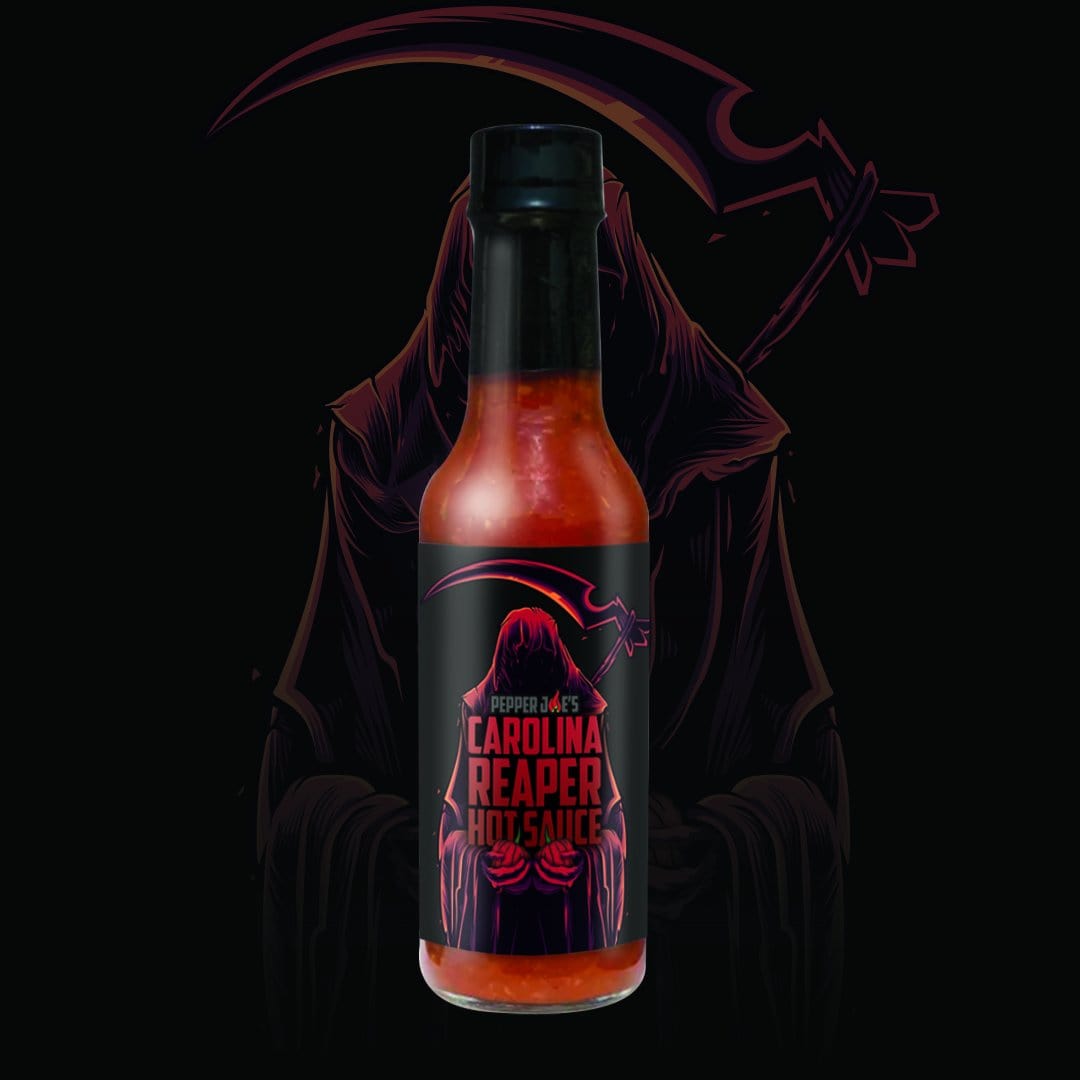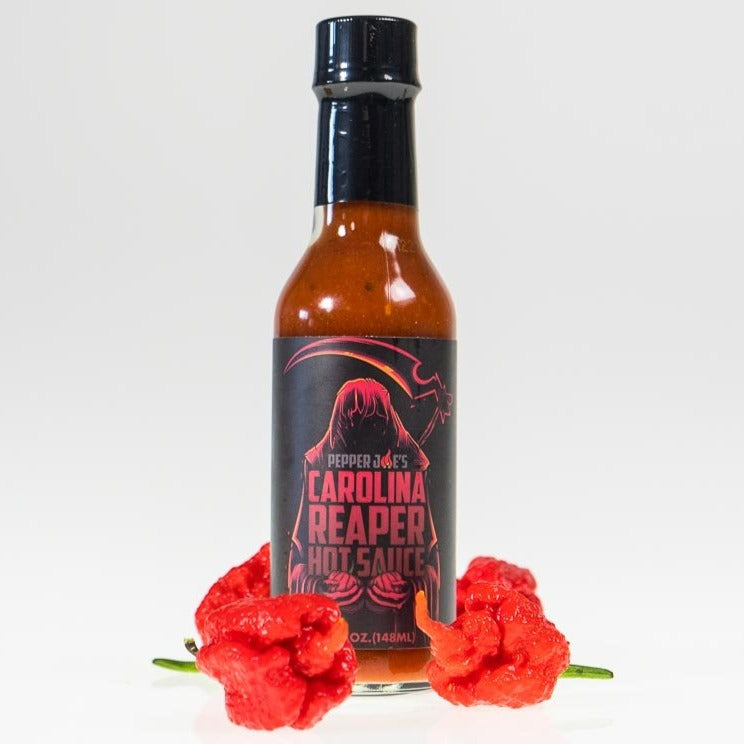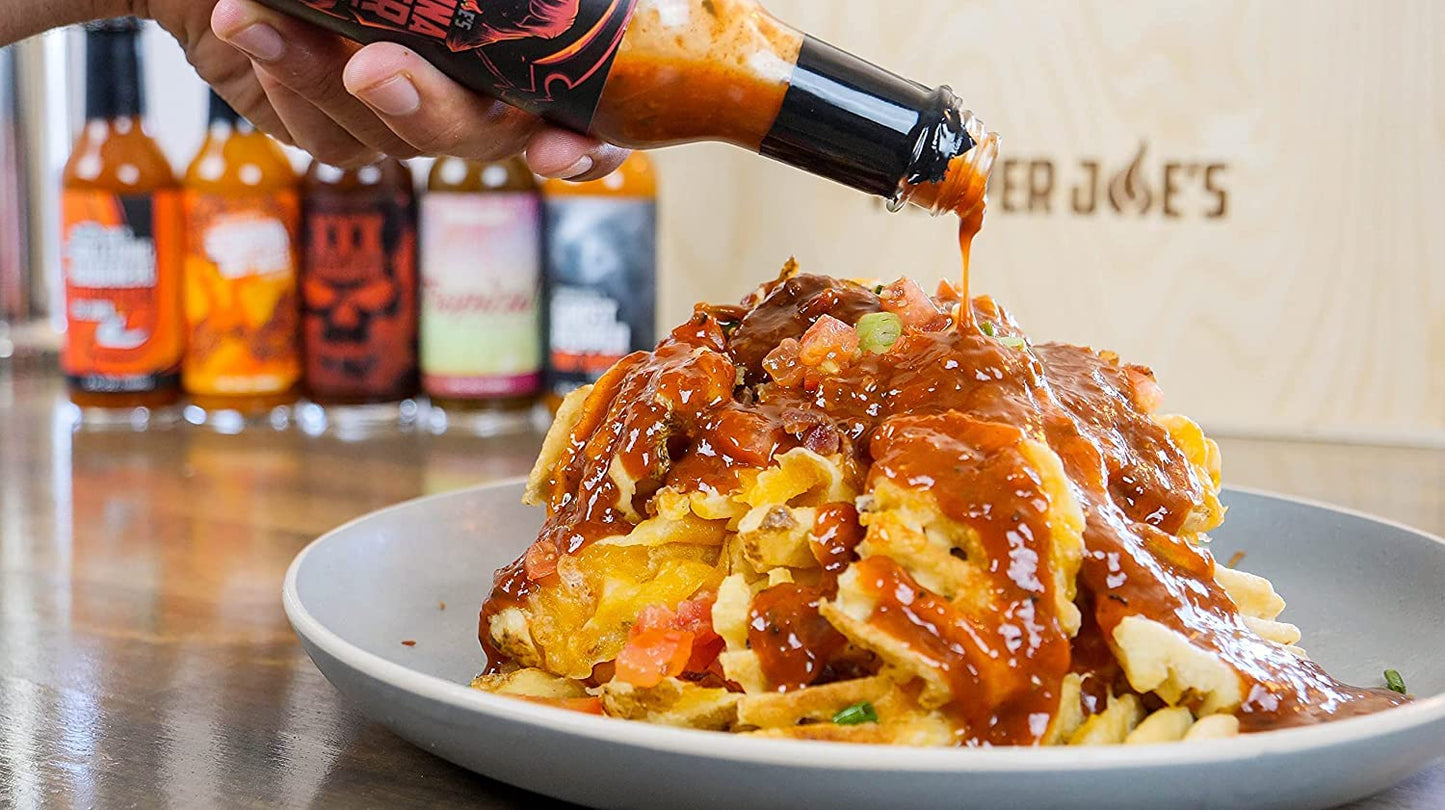 Fantastic
Fantastic service! I made an order and then forgot to add something. I called and asked to have it added, and they were amazing! Kind customer service.
Extreme regret
Fast delivery and amazing hot sauce i put it on everything and will definitely be ordering more