Regular price
$ 26.99
Sale price
$ 22.99
Unit price
per
Sale
Coming Soon
Description:

Can't decide which of our scorching hot Reaper sauces to get? We made it easy for you. Now you can get a bottle of each and save big!

No matter what's on the menu, you'll have a flavorful hot sauce that's up for the job. All three of these hot sauces contain the throat-burning heat of the Carolina Reaper, the World's Hottest Pepper, and are 100% made in the USA.

Pepper Joe's Orignal Reaper Hot Sauce: A straightforward Reaper sauce with pure pepper heat and delicious flavor. On top of the scorching Reapers, we added Piquillo and Peri Peri peppers for a unique pepper-trio that'll have you coming back for more delicious pain.

Pepper Joe's Pineapple Reaper Hot Sauce: Our newest Reaper sauce hits your taste buds with a slight upfront sweetness from the fresh ripe pineapple. Then a 1-2 punch of Reaper and Habanero peppers hits you with a sharp heat that lasts and lasts. The only way out is to have another dab...

Pepper Joe's Blueberry Reaper Hot Sauce: A unique Reaper hot sauce you have to try to believe. Sure, there are other blueberry sauces out there but none come close to the unique flavor blend and air-gasping heat in our sauce. Try it on everything from ice cream and cheesecake to pizza and tacos. It shouldn't work, but it does.
Specifications:

Heat Level:
Click here for all of our tips and videos to grow your peppers!
Click here for plant care instructions
View full details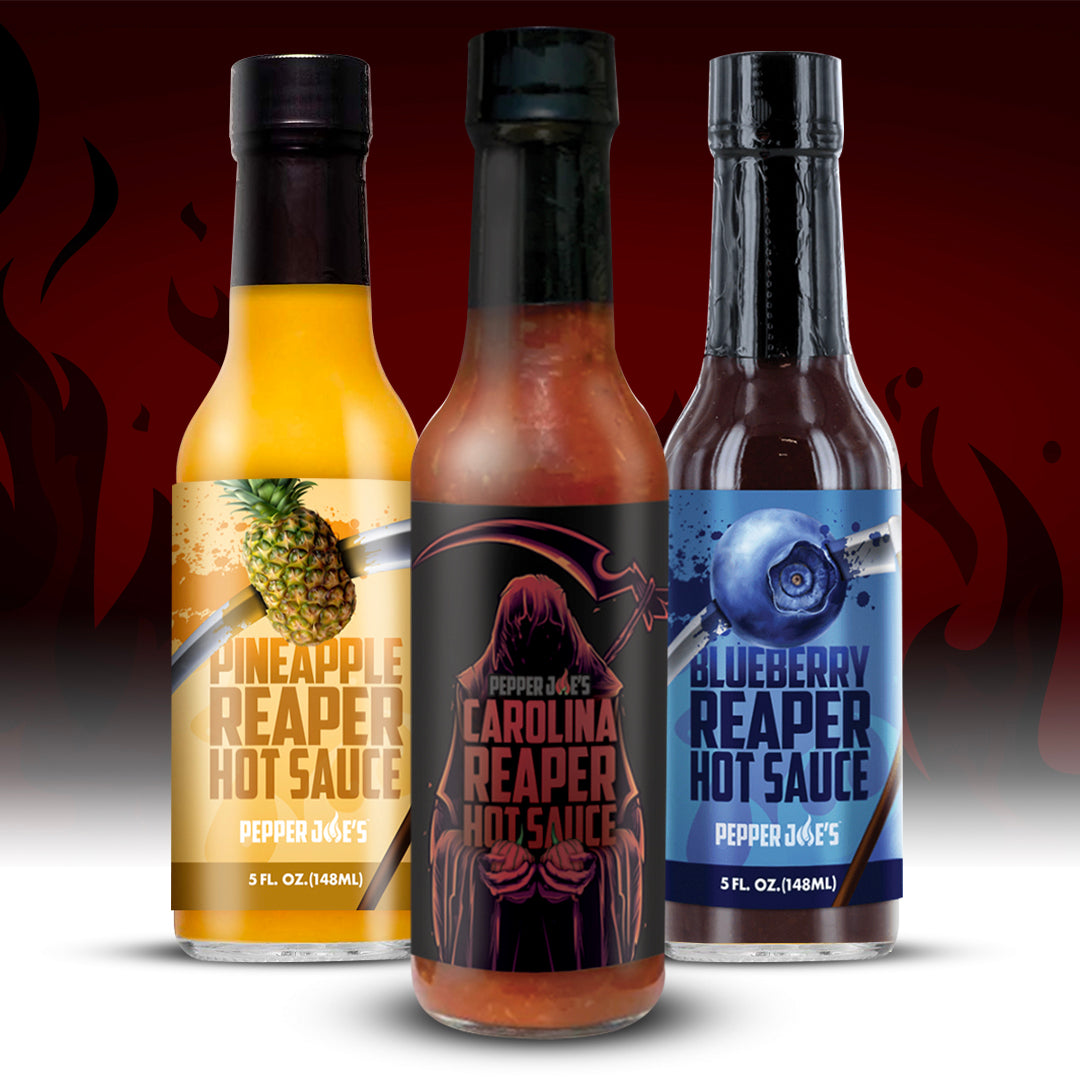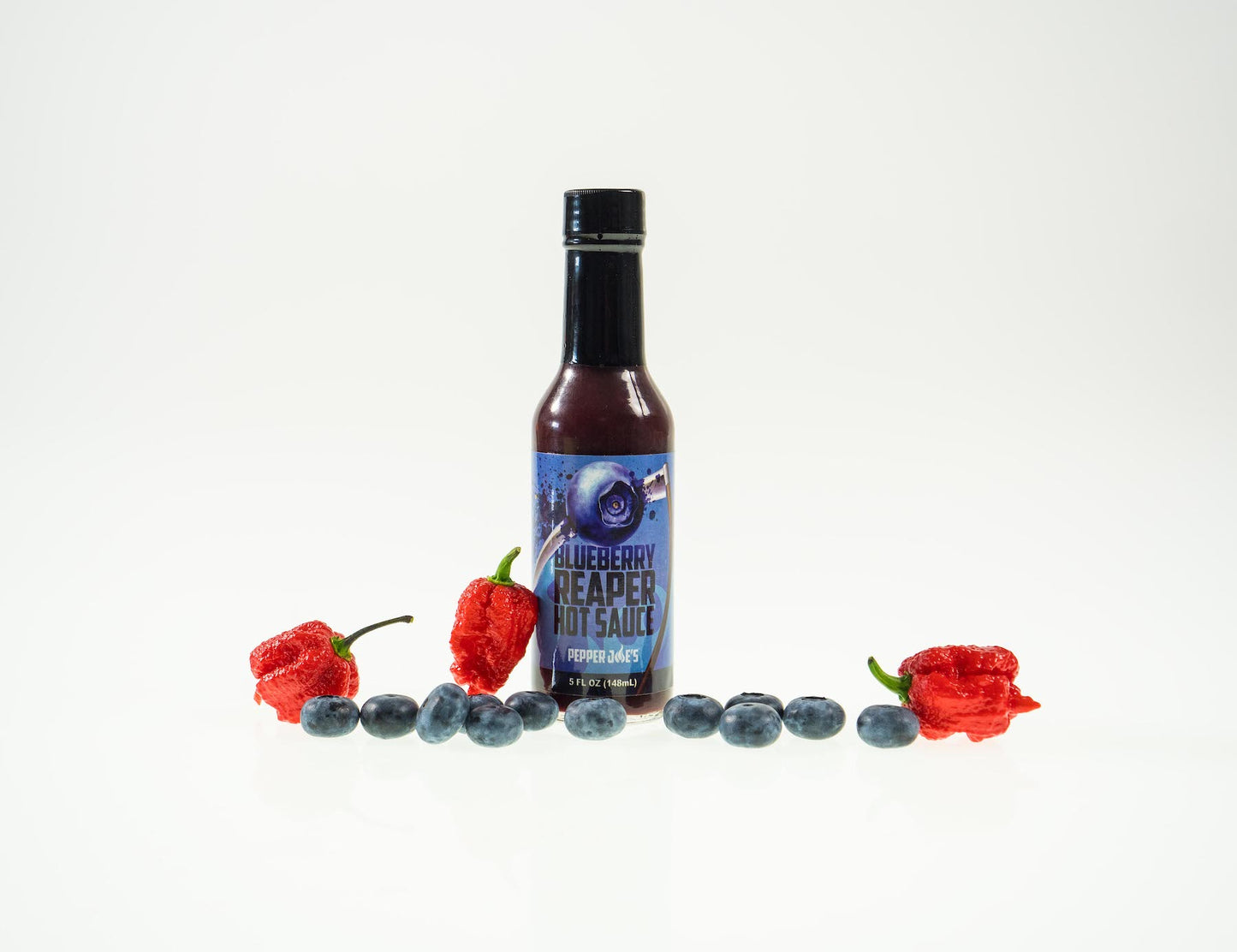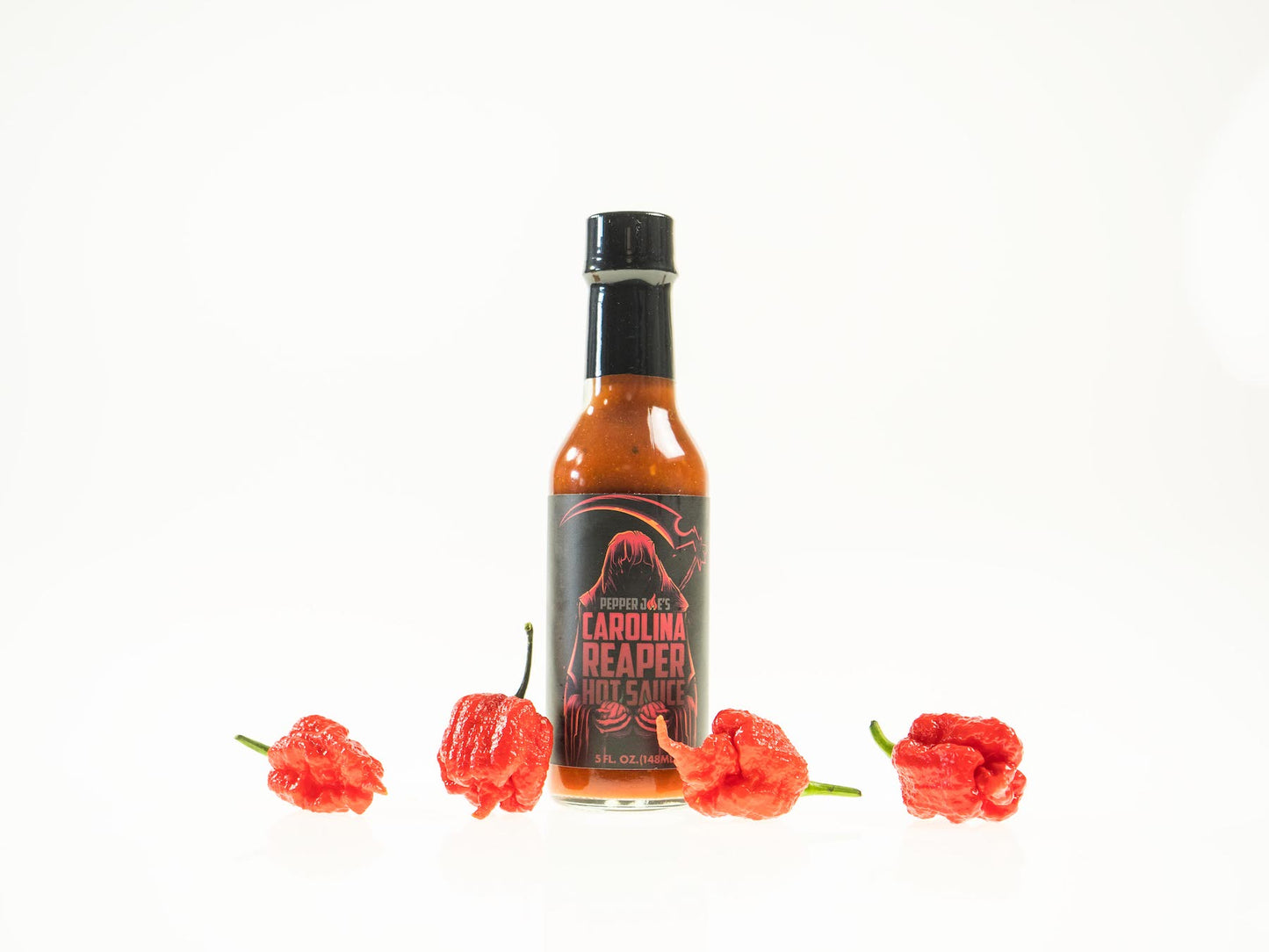 3 pack bundle
Every flavor is very unique from the pineapple to the blueberry and of course the regular carolina reaper sauce..huge fan very good flavors and heat isnt unbearable.
World Class
I was born and raised in the heart of Cajun country and the rich flavors of Pepper Joe's sauces far exceeded my expectations. I expected hotter, but the heat and flavor are perfectly balanced.