Regular price
Sale price
$ 9.99
Unit price
per
Sale
Coming Soon
Description:

Description

If you're like us, you think mango goes together with Habaneros like peanut butter and jelly. That's why we created the Mango Habanero hot sauce because It just works. It's delicious and you can't get enough of this sweet mango Habanero sauce. This super tasty Pepper Joe's hot sauce is spicy, but not too spicy. It's the right level of spice that most people will enjoy. Right off the bat, this stuff is sweet, and you can really taste the mango. After about 6 or 7 seconds, the famous Habanero heat kicks in. If you ask us, this spicy Habanero hot sauce will go great with tacos, salsa, wings, and so much more.

Grab yours today and while you're at it, check out our other gourmet Habanero Hot Sauces: Hollering Habanero Hot Sauce, Garlic Habanero Hot Sauce, Carrot Habanero Hot Sauce, Tropical Habanero Hot Sauce, and XXX Habanero Hot Sauce.

If you love mango hot sauces, check out our delicious Mango Scotch Bonnet Hot Sauce!

Heat Level: 6/10

Size: 5 oz

Looking for more hot sauce flavors? Check out all our hot sauces here including favorites such as Blueberry Reaper Hot Sauce, Ghost Pepper Hot Sauce, Habanero Ketchup, and more!

Ingredients

Ingredients:


Mango
Red Wine Vinegar
Water
Sugar
Onions
Red Bell Peppers
Habanero Peppers
Lime Juice
Garlic Salt Cilantro
Xanthan Gum
Spices
Specifications:

Heat Level:
Click here for all of our tips and videos to grow your peppers!
Click here for plant care instructions
View full details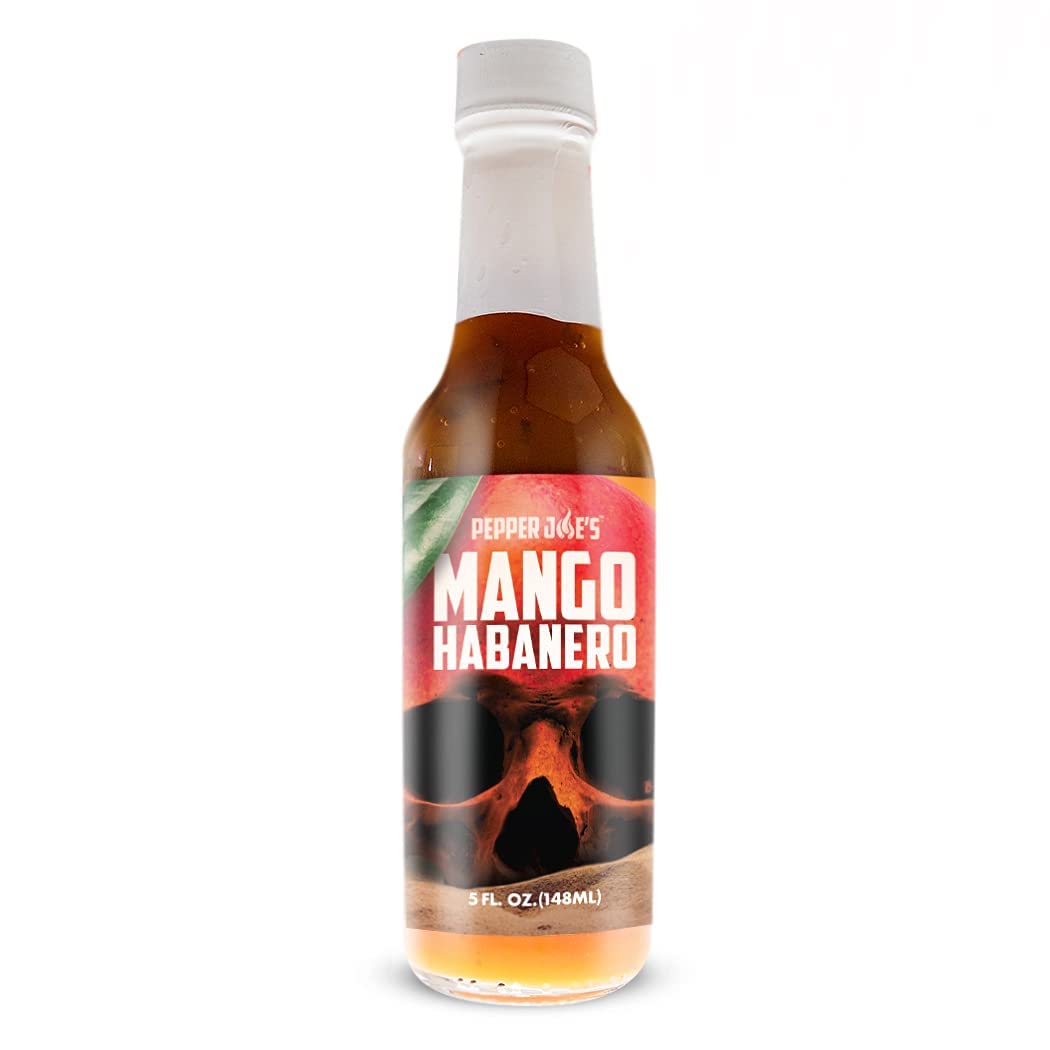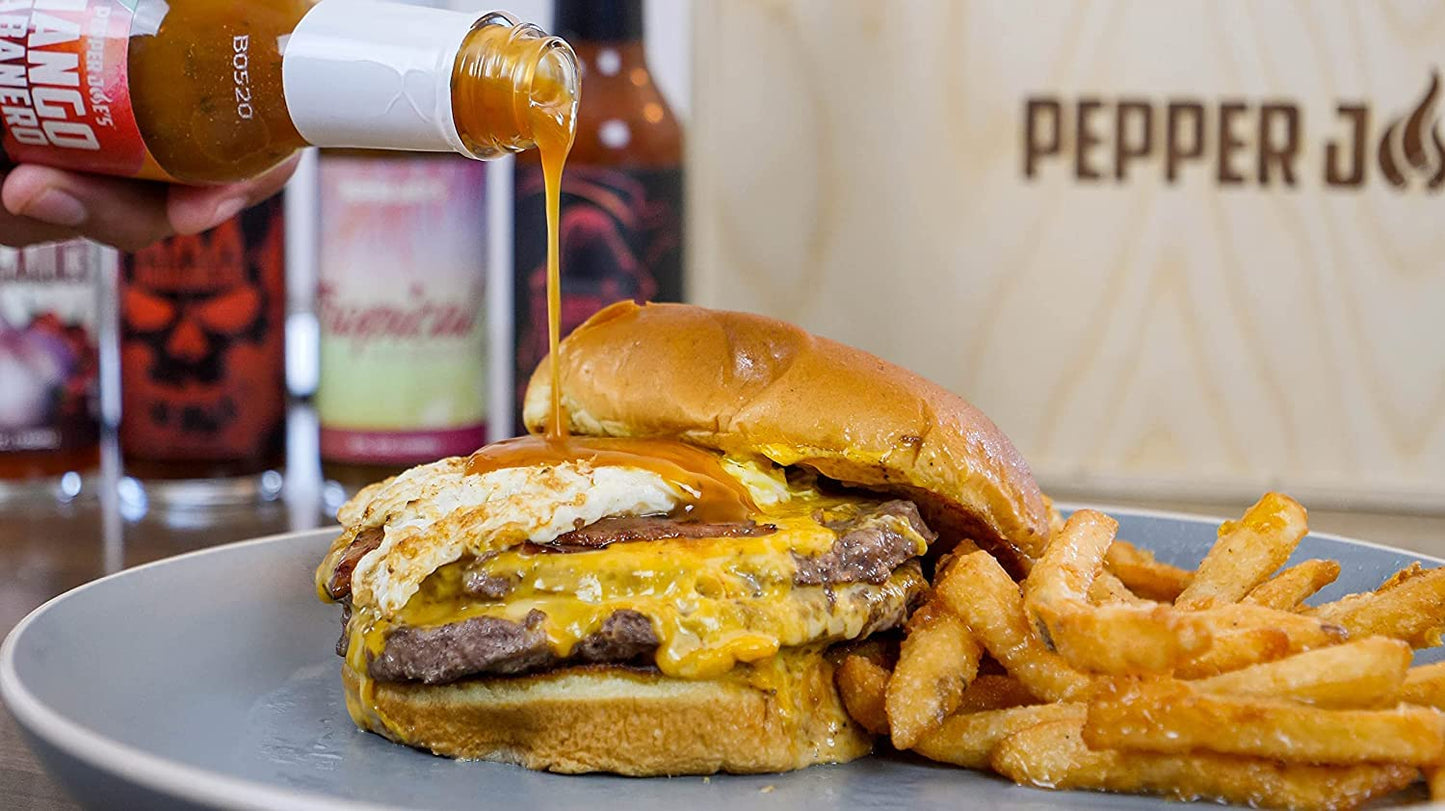 Amazing
Absolutely my favorite! Not to hot, not to sweet. I eat it on most everything!!
Very tasty and quite hot!
Un-Jokingly Pleasureable
I bought the Mango Habenero Sauce for a friend at my seniors group thinking it would be too hot for her..She tried it and Loved it!!! So for this "Seenager"(Senior with heart of a Teenager) It's Not Too Hot,Hot,Hot!!!