Regular price
$ 14.99
Sale price
$ 12.99
Unit price
per
Sale
Coming Soon
Description:

Sorry, this product does not qualify for free shipping. All cheese is shipped inside a thermal mailing envelope with an ice pack. We can't ship cheese curds outside the contiguous United States.

For those who like high-quality Wisconsin cheddar and good solid throat heat, this block of spicy Scorpion cheddar cheese was made for you.

The world-famous Wisconsin cheese gives your taste buds a cool creamy coating before the piercing Scorpion chile pepper heat breaks through and lingers in your throat after every bite.

Enjoy this super spicy cheese on a cracker or sandwich, in a cheese-filled recipe, or on a platter alongside one of our spicy summer sausages. This seriously hot Scorpion Cheddar Cheese is sure to give your taste buds a kick and have you (and anyone you share it with) coming back for more.

This product comes in blocks of various sizes (8-12 ounces). Stock up now before this unique spicy cheddar cheese is all cut and eaten.

Check out our spicy gift baskets for great gift ideas.

Heat Level: Very Hot

Size: 8-12 ounces



Other Flavors: Be sure to check out our other spicy pepper cheeses including Carolina Reaper Cheddar, Ghost Pepper Jack Cheese, and Ghost Cheese Curds.

Looking to grow your own Scorpion peppers? Check out our Trinidad Scorpion seeds, Kraken Scorpion seeds, I Scream Scorpion seeds, Apocalypse Scorpion seeds, Caramel Trinidad Scorpion seeds, Apocalypse Scorpion Chocolate seeds, Orange Long-Tailed seeds, Jay's Ghost Peach Scorpion seeds, Black Scorpion Tongue seeds, Moruga Trinidad Scorpion seeds, Trinidad Scorpion Chocolate Cappucino seeds, Butch "T" Scorpion seeds, Butch T Reaper Scorpion seeds, Yellow Butch "T" Reaper Scorpion seeds.

Don't forget about our Scorpion Pepper Hot Sauce!
Specifications:

Heat Level:
Shipping Notice

Please note: additional shipping charge of $8.99 for all cheese orders.
Click here for all of our tips and videos to grow your peppers!
Click here for plant care instructions
View full details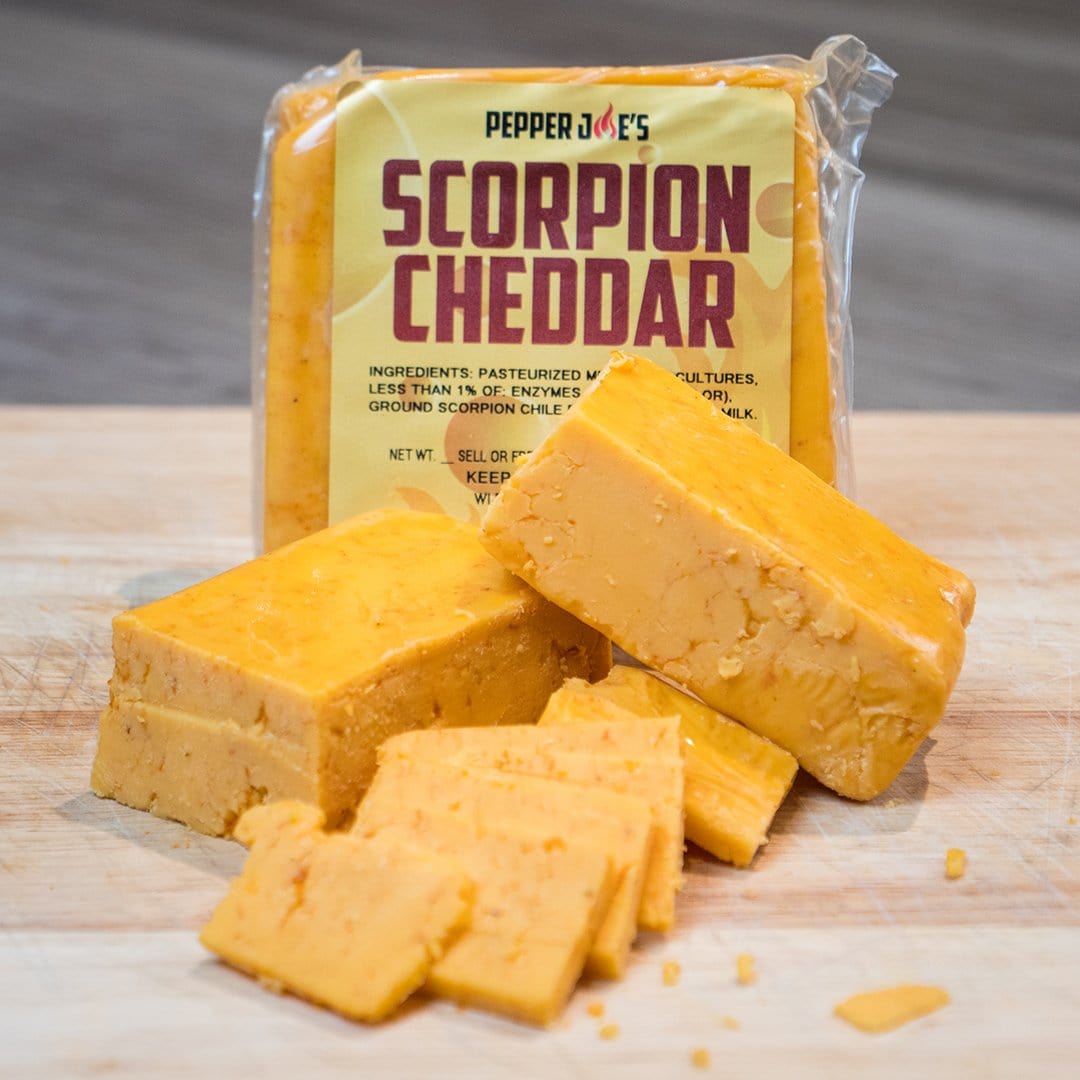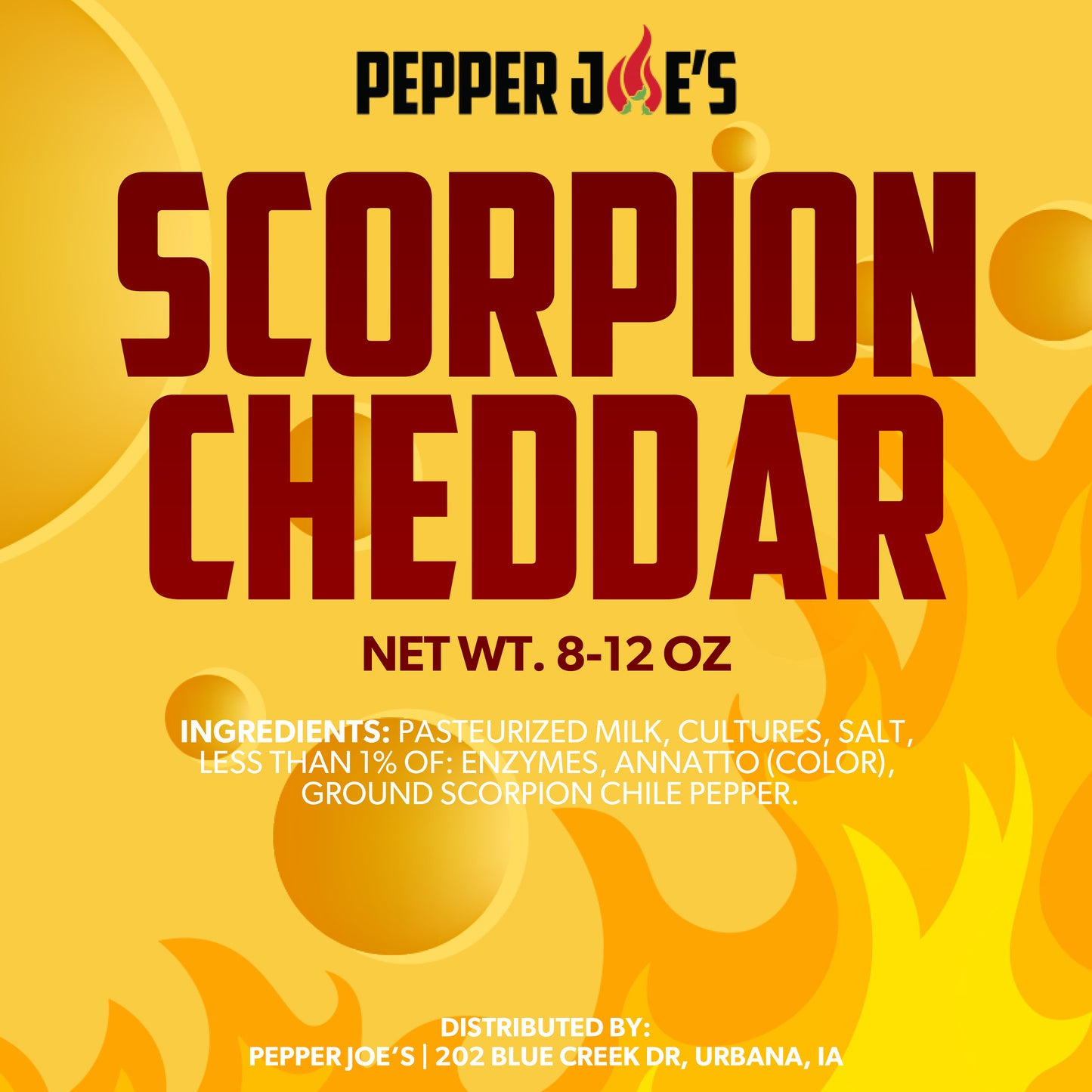 Great cheese!
It's hot but not too hot, I was a hit at our party
this is really outstanding hot pepper cheese
this is great stuff, great quality cheese, perfect infusion of scorpion pepper, with a moderate heat.
Great cheese
Perfect heat. Great for cheese burgers or just to snack on.